John Pasalis in Toronto Real Estate News
The Toronto Real Estate Board published the results of a survey of recent and intending home buyers which reveals some interesting insights about Toronto home owners and home buyers.
Below are my top 5 takeaways
1. Homeowners have been living in their current home for 10 Years
"On average, GTA homeowners have been living in their current dwelling for 10 years. If homeowners who purchased over the last year are factored out, the average number of years that owners have lived in their current dwelling increases to 14."
2. Condos more popular with seniors than with millenials
When the report looked at the type of home buyers in different age groups planned to buy, a greater percentage of seniors (55+) planned to buy a condo compared to millenials (18-34).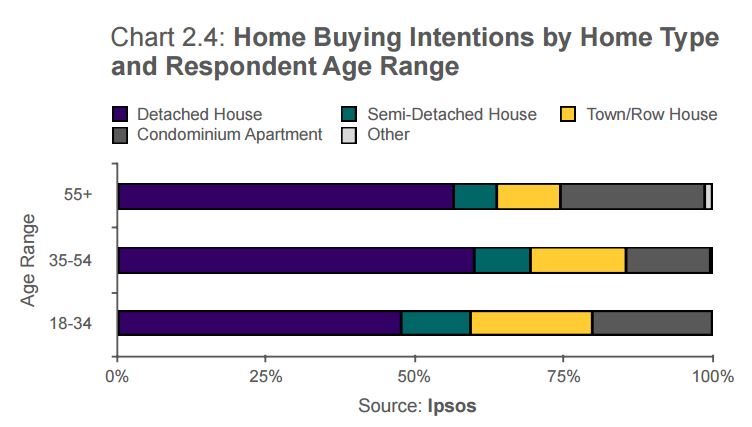 3. We buy close to where we previously lived
"Recent home buyers tended to purchase a home close to where they previously lived in the GTA. This was most notable in the City of Toronto, where 81 percent of buyers who purchased a home in the City had lived there previously"
4. 60% of buyers in Toronto are first-time buyers
"First-time home buyers accounted for more than half (53 per cent) of GTA home purchases. In the City of Toronto, the first-time buyer share was above the GTA average at almost 60 per cent, while in the surrounding regions this share was below the GTA average, at approximately 47 per cent."
The higher percentage of first time buyers in Toronto was likely the result of the higher number of condominiums in Toronto relative to the 905.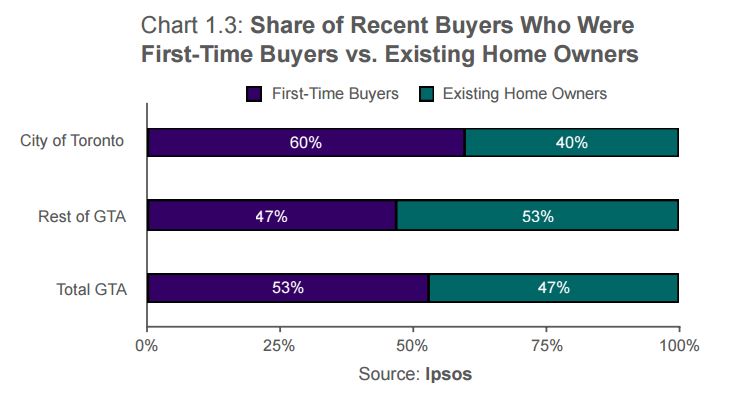 5. 57 % of recent buyers in the GTA plan to renovate their home over the next year.
In Toronto 52% of recent buyers plan to renovate within the next year while 62% of buyers in the rest of the GTA plan to renovate.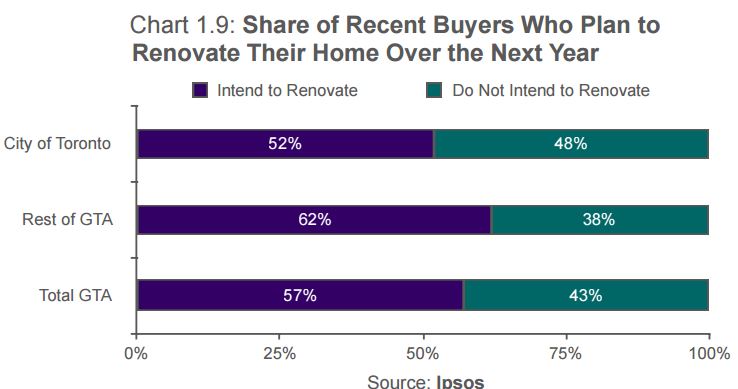 John Pasalis is the President and Broker of Realosophy Realty Inc. Brokerage in Toronto. A leader in real estate analytics and pro-consumer advice, Realosophy helps clients buy or sell a home the right way. Email John
Share This Article