Realosophy Team in Media Roundup, Toronto Real Estate News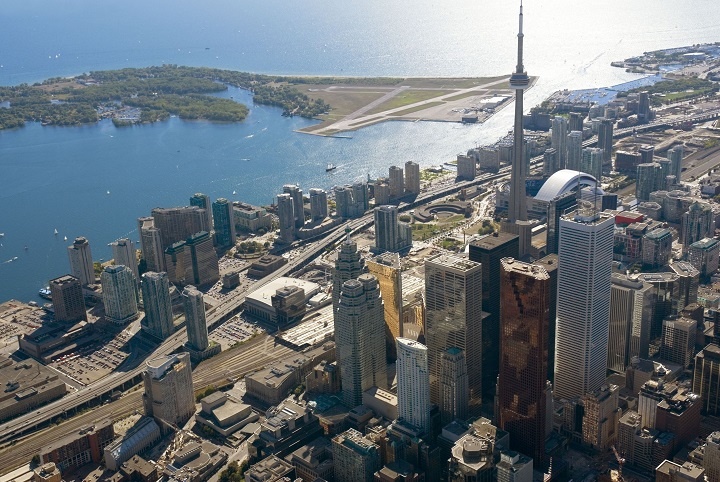 Source: 123RF
All you need to know regarding the housing market in Toronto, Canada and abroad.
This week in Toronto: Confidence grows regarding the housing market, the luxury market continues to surge and rent relief comes for some Toronto families.
Elsewhere: Canadian real estate prices expected to see largest annual increase this century, how millennials are shaping the U.S. housing market and the curious case of Norway.
Toronto
Ontarians see real estate market getting stronger (Toronto Star)
Ontario residents are feeling more optimistic about the economy in general and the real estate market specifically with a fundamental shift in how they view the market, according to anIpsos poll released Wednesday by the Ontario Real Estate Association (OREA).
Price of luxury soars in GTA real estate (The Star)
With the average Toronto detached home selling for $1.26 million in June, house hunters seeking real luxury are actually buying well beyond the $2 million range, said Maureen O'Neill, managing broker of Sotheby's International Realty Canada.
Rent relief coming for 550 Toronto families waiting for affordable housing (The Star)
Eligible families will receive $250 per month toward rent in their current homes while keeping their spot in line for more affordable housing. That money comes as part of a federal and provincial funding program, Mayor John Tory announced Thursday morning.
Demand fueling record housing starts in Vancouver and Toronto (The Globe and Mail)
All of the cranes in the Toronto skyline swinging above new condo projects explain the bulk of the increase in this province. The housing dialogue in Canada has quickly shifted to the supply side, Ms. Petramala writes in a note to clients, as many in the industry argue that rules around building permits and land regulation are to blame for the tight inventory that pushes up prices in hot markets.
Canada
Canadian real estate prices to see largest annual increase this century, forecast says (Financial Post)
Royal LePage, in a report out Wednesday, says economic uncertainty around the globe and low interest rates continue to fuel the Canadian existing-home market, adding that prices will rise by 12.4 per cent in 2016 from 2015 to an average of $563,000.
Liberal government silent on pledge to let more homebuyers dip into their RRSPs (CBC)
"It sounds great: let's go help out homebuyers," says broker Justin Blacklock with Averbach Mortgages in Vancouver. However, he believes that somewhere down the road, the government "freaked out about the market" and reconsidered its pledge.
Montreal not feeling effects of foreign investors in real estate market (The Globe)
As Canada grapples with the impact of foreign investors in the country's two hottest real estate markets, Canada Mortgage and Housing Corp. says international purchasers have very little impact on housing prices in Canada's second largest city – Montreal.
Think you can't afford to invest in real estate? Think again (Yahoo)
"When people think about real estate investing (it's buying) a house or a condo unit or maybe a duplex," explains Hitesh Rathod, co-founder and CEO of NexusCrowd. "If there is an opportunity to go out and get involved in a commercial real estate deal, or a condo development or buying a mall – they think that is something that's inaccessible to the individual."
USA
These 6 Charts Tell You Everything You Need to Know About the Real Estate Market (Fortune)
There's evidence that the millennial generation has been slow to warm to the idea of homeownership, as they are generally delaying decisions like marriage and child rearing. But as this chart shows, overall, Americans are still in the market for new homes.
Does America think Trump would be better for real estate? (SF Gate)
We'd expect those who love Trump think his celebrated business acumen translates to great things for American homeowners. Likewise, those who love Clinton would believe her political prowess could positively affect home values. But instead, nearly half (47 percent) of Democrats polled said housing prices would likely rise if Trump were elected, compared to just 24 percent of Democrats who said the same about Clinton.
The City That Embraced Its Decline (City Lab)
The Youngstown 2010 plan reoriented the former steel-mill town toward providing services to the neighborhoods with the most people, converting abandoned land into green space, and supporting the burgeoning healthcare industry. In doing so, it hoped to keep the remaining 66,000 people from leaving. Since unveiling the plan in 2005, the city has lost only about 1,000 people.
International
Norwegians love their homes. Nearly 85 percent of them own the property they live in, usually with the help of a bank. So much so, in fact, that Norway has the highest proportion of mortgages in Europe – 65.6 percent of the population has a home loan, according to latest available data from Eurostat.
For several years now, David Skat Nielsen has been cultivating a 7,400-square-foot patch of land on the island of Amager, in the greater Copenhagen area. Here, he pays 900 DKK ($133 USD) per month to get away from the stresses of apartment living, plant some fruit trees, build a greenhouse, and generally bask in the stillness of a hedged-in green space. Due to zoning restrictions, he can only live on the property for six months of the year, but he's part of a growing group of Danes that would like to make these minimalistic garden lots into full-time homes.
Realosophy Realty Inc. Brokerage is an innovative residential real estate brokerage in Toronto. A leader in real estate analytics and pro-consumer advice, Realosophy helps clients make better decisions when buying or selling a home.
Email Realosophy
Share This Article