Realosophy Team in Media Roundup, Toronto Real Estate News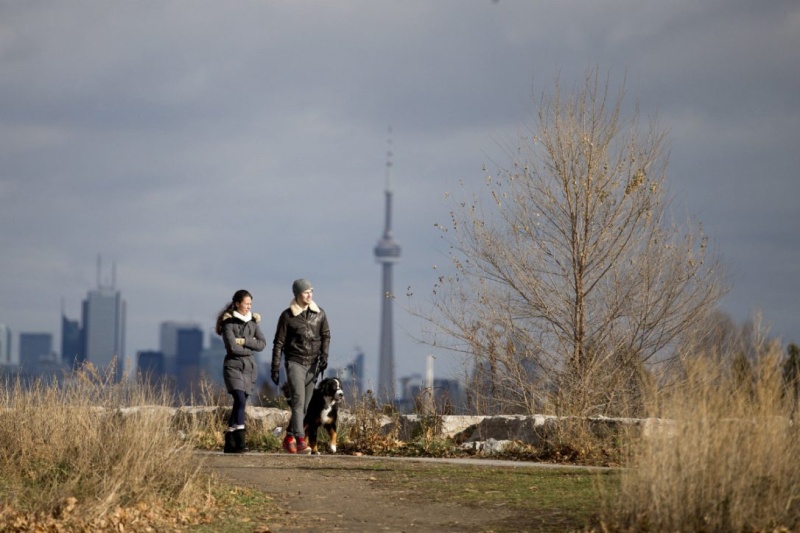 All you need to know regarding the housing market in Toronto, Canada and abroad.
This week in Toronto: Condo builders can't keep up with demand, it will be easier to buy a home in Ontario in the new year and now is the time to move forward on housing.
Elsewhere: Lucrative tax breaks spur mega-mansions in BC, what climate change will mean for the coastal cities of the United States and an Airbnb crackdown in Barcelona.
Toronto
Toronto condo builders still can't keep pace with demand (The Globe and Mail)
Real estate agent Manu Singh recently listed a condo unit in the popular King West neighbourhood for sale with an asking price of $334,900. The one-bedroom-plus-den was built in 1986 and had not been extensively renovated, so Mr. Singh was not anticipating a frenzy.
Liberals' homebuyer tax rebate will get the spotlight, but other housing measures will do the heavy lifting (TVO)
It will be marginally easier to buy a starter home in Ontario starting Jan. 1, 2017. The Liberal government announced today it will double the current rebate for the provincial land transfer tax to a maximum of $4,000 for first-time homebuyers, and pay for it by raising the tax on homes that sell for $2 million and up.
Now is the Time to Move Forward on Housing (Torontoist)
This National Housing Day we have an opportunity for the first time in more than a generation to change direction and move forward with positive actions and a people-focused approach to take action on housing and improve housing for all Torontonians.
Not just tolls on executive committee agenda (Toronto Sun)
Two councillors want city staff to check out a proposal out of British Columbia that aims to make housing more affordable, in light of the rapid increase in Toronto home values over the last few years.
Activists march to get housing recognized as a right (Toronto Star)
Canada's housing safety net is full of holes, that can and should be fixed, because access to clean, safe and affordable housing shouldn't be considered a privilege, it is a human right. That was the message sent by advocates, supporters and activists who gathered on the lawn of Queen's Park on Friday afternoon, before marching through Toronto in support of the National Housing Day of Action.
Canada
On B.C.'s farmland, mega-mansions and speculators reap the rewards of lucrative tax breaks (The Globe)
Bob Fisher shakes his head as he looks over at the palatial new building next door to his beekeeping operation. It was supposed to be a single-family farmhouse – approved as such by city hall – built on some of Canada's best farmland, in this suburb south of Vancouver.
Money-laundering watchdog cites 'significant' deficiencies at 100-plus B.C. real estate firms (Vancouver Sun)
The Financial Transactions and Reports Analysis Centre of Canada (FINTRAC), the federal agency mandated to detect and combat money laundering, examined about 220 real estate companies in B.C. between 2012 and mid-2016, finding 112 companies with "significant" levels of non-compliance and five with "very significant" non-compliance, according to records obtained by Postmedia News through an access to information request.
Worry about supply — not demand — in Canada's overheated property market, says former BoC governor David Dodge (Financial Post)
In 2006, in the middle of one the hottest years on record for Canadian housing, then Bank of Canada Governor David Dodge sent a testy letter to his counterpart at the country's mortgage insurer warning about lax standards fueling demand for homes. Today, Dodge has new words of caution: worry more about supply.
USA
Perils of Climate Change Could Swamp Coastal Real Estate (New York Times)
Real estate agents looking to sell coastal properties usually focus on one thing: how close the home is to the water's edge. But buyers are increasingly asking instead how far back it is from the waterline. How many feet above sea level? Is it fortified against storm surges? Does it have emergency power and sump pumps?
Rethinking How The Housing Crisis Happened (MIT)
"A lot of the narrative of the financial crisis has been that this [loan] origination process was broken and therefore a lot of marginal and unsustainable borrowers got access to funding," Schoar said in September at the MIT Golub Center for Finance and Policy's annual conference. "In our opinion, the facts don't line up with this narrative … Calling this crisis a subprime crisis is a misnomer. In fact, it was a prime crisis."
Ben Carson for HUD Secretary, Why? (City Lab)
"I am astounded at the suggestion that Ben Carson would be nominated to serve as HUD secretary," says Kristen Clarke, president and executive director of the Lawyers' Committee for Civil Rights Under Law. "HUD is among the most important federal agencies tasked with ensuring compliance with the Fair Housing Act, and creating affordable and inclusive communities."
Bahrain's Arcapita buys U.S. senior citizen housing for $110 mln (Reuters)
The "senior living communities", located in the metropolitan areas surrounding Washington D.C. and Atlanta, follow the Bahrain-based company's acquisition of three similar schemes in Colorado for a total of $87 million earlier this year.
International
"It's not acceptable that there are thousands of flats operating illegally without a permit, without paying taxes and causing problems for the neighbours," she told Spanish radio on Thursday.
Has Pembury Circus done the London housing trick? (The Guardian)
It's not easy to be high-density, car-free, good-looking and provide a large amount of affordability all at the same time, but Pembury Circus has managed it. Is it everything new London housing ought to be? If so, what's its trick?
Realosophy Realty Inc. Brokerage is an innovative residential real estate brokerage in Toronto. A leader in real estate analytics and pro-consumer advice, Realosophy helps clients make better decisions when buying or selling a home.
Email Realosophy
Share This Article