John Pasalis in Toronto Real Estate News
Toronto's real estate market continued to defy gravity in March when the average price for a home climbed to $922,757 in March 2017, a 33% increase over last year when prices averaged just $695,053.
The chart below shows the percentage increase in the average sale price of homes by municipality. Three of the GTA's municipalities saw average prices climb by more than 60% over last year.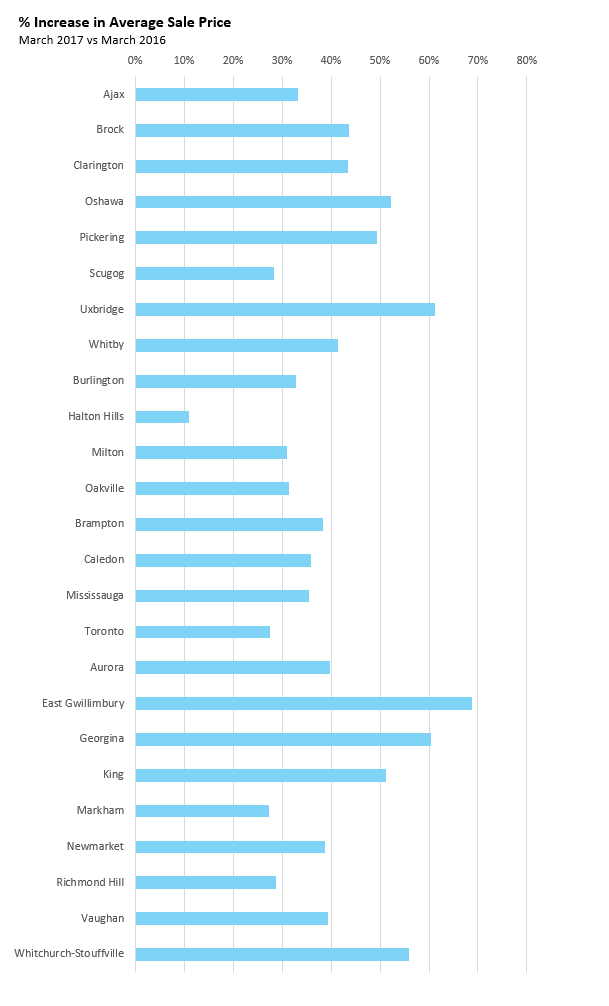 The table below shows the average price for homes in March 2016 vs 2017.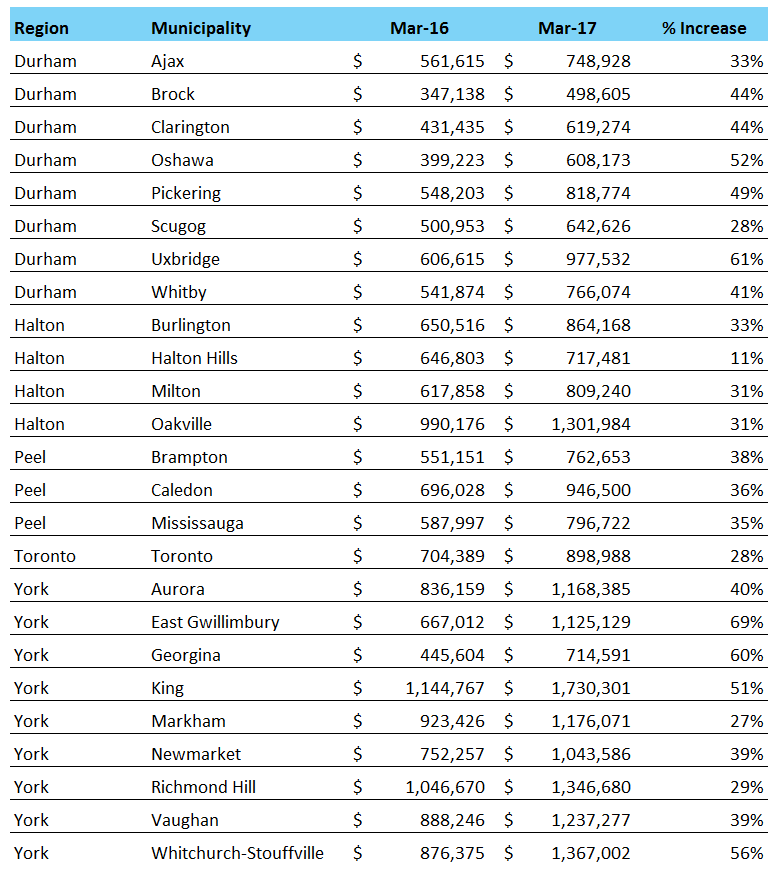 I'm hopeful our governments will quickly realize that the only way to cool the GTA's housing market is to cool down the demand for houses. Mayor John Tory's plan to tax vacant homes will do nothing to cool down this rate of appreciation. The real estate industry's calls to increase the supply of homes is reasonable, but will do nothing to help our market right now. We are not going to benefit from changes to the supply side of Toronto's real estate market for at least five years, and likely longer.
Our latest research found that investors are driving a significant portion of the demand for homes in the GTA. If we want to cool our market down, our government has to make it harder for investors (domestic and foreign) to buy single family homes - it's that simple.
Download the full report Freeholds on Fire: How Investor Demand for Houses is Driving Up Prices in the Greater Toronto Area
John Pasalis is the President and Broker of Realosophy Realty Inc. Brokerage in Toronto. Buying a house or condo this spring? A leader in real estate analytics and pro-consumer advice, Realosophy helps clients buy or sell a home the right way. Email John
Share This Article