John Pasalis in Toronto Real Estate News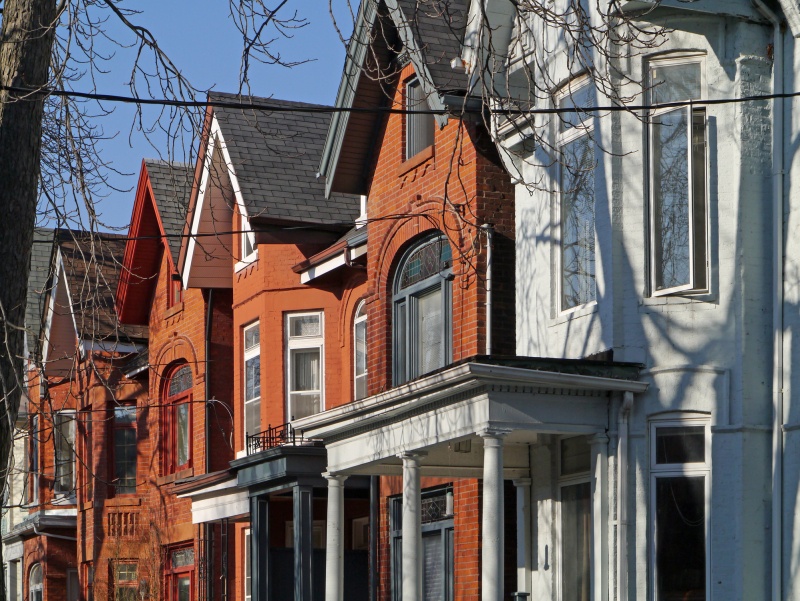 The Ontario government has responded to the rapid growth in house prices and rents in the Greater Toronto Area by releasing what they call the Fair Housing Plan - a series of policies aimed at cooling the real estate market.
Summary
Don't expect these new policies to have any material impact on GTA house prices any time soon.
The only policy aimed at cooling demand for homes is the 15% Non-Resident Speculation Tax (NRST). But unlike the 15% Foreign Buyer Tax in BC, Ontario included a number of exemptions (some good, some bad) that will limit the impact it has on demand.
On the supply side, the government will be creating a new Housing Supply Team to help identify and address barriers in the construction of new homes. A good long term initiative that will not help the resale market in the short term.
The plan has a number of initiatives aimed at the rental market with the biggest being the province's decision to expand rent control to all units built after 1991.
The province also indicated that they have a number of things on their To Do list including looking into assignments of new construction properties and providing more transparency into real estate transactions.
Overall the policies were primarily about improving rental affordability and the supply of rental properties. The GTA's red hot real estate market took a back seat with very few new policies aimed at cooling foreign and domestic speculation in the real estate market.
Non-Resident Speculation Tax
Ontario will introduce a 15% tax on the purchase of any residential home bought by a non-resident or citizen.
The province included a number of exemptions to the tax that will make it relatively ineffective at actually cooling demand. The worst of these exemptions is one that allows students to apply for a full rebate of the non-resident speculation tax (NRST). International speculators who have children studying abroad often buy real estate in their children's names. As an example, the Globe and Mail reported that 9 students earning no income bought $57M worth of real estate in one luxury Vancouver neighbourhood.
Students obviously don't have the income or financial means to buy real estate in Toronto. By exempting students from the NRST the province is intentionally keeping a door open to allow international speculators to buy up single family homes in their children's names - at the expense of tax paying residents who can't compete.
Overall, the NRST sounds great and might give the average citizen the impression that the Ontario Liberal Government is actually trying to cool down house prices, but in reality it will have very little impact on the demand for houses.
But more important than the actual speculation tax is the fact that the provincial government will begin to collect citizenship information for every person buying a residential property in the Greater Golden Horseshoe. At a minimum, this information will put the province in a better position to introduce new policies in the future should they find foreign speculation to be a bigger factor than they originally thought. It's not clear if they plan on making this data public.
Protecting Renters
The province has extended rent controls to all rental apartments including those built after 1991. Previously, landlords who owned rental properties built after 1991 could increase the rent on their units as much as they liked. This led to stories of landlords doubling their tenant's rent - which were really about landlords using this loophole to force their tenants out of their condos.
While this is a great policy for tenants in the short term it's not a great policy for our rental market as a whole because it will likely result in fewer rental units in the years ahead - and even higher rents. A more prudent approach would have been to allow owners of units built after 1991 to increase their rents 1-2% above the annual provincial rent increase guideline which is tied to inflation. A landlord's costs generally increases at a faster rate than inflation so this would give landlords some incentive to hold on to their rental condos.
The province has also promised new rules that will make it harder for a landlord to kick out a tenant for the "landlord's own use" along with a standard lease form with explanatory information in multiple languages.
Actions to Increase Housing Supply
Most of the actions aimed at increasing the supply of homes are centered around the development of new rental apartment buildings. The province is also setting up a Housing Supply Team to look into measures that can be taken to improve the supply of new homes and condos.
The province also introduced legislation that allows Toronto (and potentially other municipalities) to introduce a vacant home tax. This was something that Toronto Mayor John Tory specifically asked for. But given that Toronto has fewer vacant homes in 2016 then it did 10 years ago (but slightly more than in 2011), it's not clear why Mayor Tory feels that this is the most important issue for Toronto to tackle. Perhaps he has data that is not publicly available yet.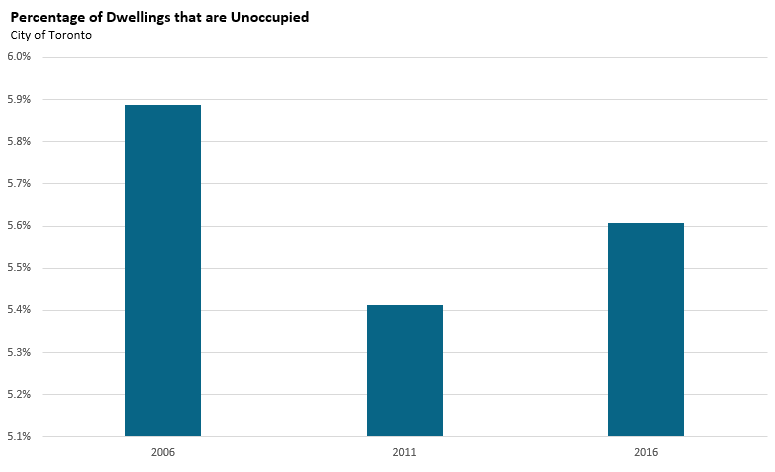 Ontario's To Do List
The provincial government announced a number of initiatives on their To Do list going forward. These include:
a) They plan to look into the practice of what they call "paper flipping" which is also referred to as assignments. This happens when a buyer who has purchased a pre-construction property decides to sell/assign her right to buy the property to another buyer for a fee. The first buyer is effectively flipping the paper contract to buy the condo.
A tax on assignments would be a good step forward to limit speculation in the new construction market.
b) The government plans to look into real estate practices including the practice of "double ending" which happens when one agent represents both the buyer and seller in a real estate transaction.
The Winners
The big winners in the Fair Housing Plan are current and future home sellers because these policies are going to do nothing to cool down house prices in the GTA.
Renters will benefit in the short term because landlords will not be able to increase their rent by more than the provincial guideline.
Home buyers and renters may benefit from these policies 5-10 years from now, assuming the measures taken to improve supply actually result in an increase in the supply of housing.
The Losers
Home buyers are the biggest immediate losers because there appears to be nothing in this plan that will cool house prices in the Greater Golden Horseshoe.
Renters will lose big 3-5 years from now as fewer and fewer people decide to buy and hold condos as rental properties given the restrictions on how much they can increase rents each year. Given that the majority of new rental supply over the past 10 years has come from condos, this could have a big impact on our rental market.
John Pasalis is the President and Broker of Realosophy Realty Inc. Brokerage in Toronto. Buying a house or condo this spring? A leader in real estate analytics and pro-consumer advice, Realosophy helps clients buy or sell a home the right way. Email John
Share This Article