John Pasalis in Toronto Real Estate News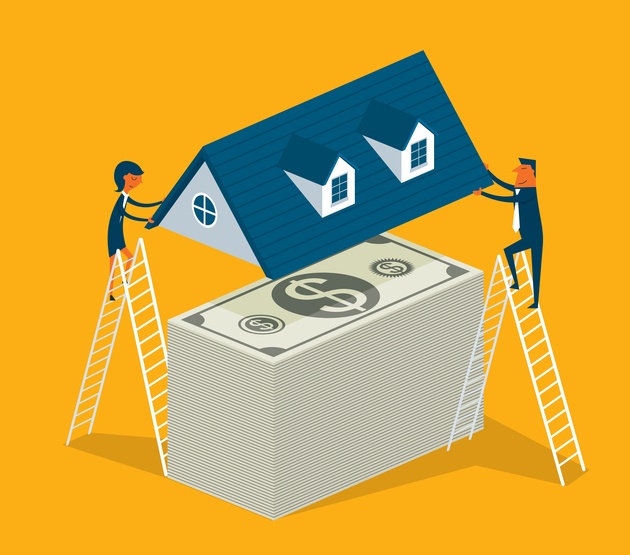 The province of Ontario just announced that 4.7% of the 18,282 homes purchased in the Greater Golden Horseshoe between April 24th and May 26th were sold to foreign buyers or what the province calls non-resident speculators. The Greater Golden Horseshoe includes areas from Niagara to Peterborough and as far north as Orillia.
This data was based on properties that closed (ownership was transferred) during the above dates. Closing dates usually happen 60 days after a home is sold which suggests that the majority of these sales happened before the province introduced their 15% non-resident speculation tax on April 20th.
After years of federal and provincial government inaction in tracking this data, the reporting of one month's data have assuaged many that foreign buyers were never a problem.
But this number doesn't tell the full story.
The majority of sales are likely in the GTA
While the province's numbers do not break down the data by region, it's safe to say that the vast majority of these sales were in the Greater Toronto Area (GTA), which includes Toronto and neighbouring York, Peel, Halton and Durham regions, rather than areas further away like Cobourg, Orillia and Brantford.
Keeping in mind the government's number is an average, I suspect that the percentage of foreign buyers in the GTA alone would be closer to 7-8% and in hot spots like luxury neighbourhoods and in York Region (which I've previously noted is of particular interest to investors), the percentage closer to 10-15%.
4.7% is not a small number
While on the surface 4.7% of sales seems like an insignificant number – over an entire year this would account for over 8,000 homes being purchased by foreign buyers, with the bulk of these being in the GTA and concentrated in particular spots. Adding 8,000 buyers to areas where speculation is already a concern due to domestic activity could have tipped things over.
In a market like the GTA where house prices were rising by 33% per year and homes purchased in the first quarter of 2017 required 72% of an average local household's income to cover the carrying costs, 8,000 additional buyers can also contribute to increasing home price unaffordibility.
There is also the issue of tax fairness - one of the key criticisms of foreign buyers is that by buying property in jurisdictions like the GTA they are buying into social goods (economic and social stability arrived at through redistribution of income tax, universal healthcare, subsidized education, etc.) paid for by local tax payers, without contributing any payment for those goods.
The provincial government's non-resident buyer tax was marketed as a policy to help curb speculative behaviour, but the province included so many exemptions that many foreign buyers will not pay the tax. Some of these exemptions are reasonable, like exempting those who are in the process of becoming permanent residents. But other exemptions make no sense, like exempting those who have kids attending university in Ontario.
Interestingly, the government's data release today does not make clear how many of the 4.7% will pay the non-resident buyer tax.
Foreign buyers were never the only factor driving up house prices
The real estate industry and even some analysts are seizing on these numbers as "proof" that foreign buyers were not responsible for the run up in house prices across the GTA – but I think they're missing the real point here.
There is never one factor that is alone responsible for elevated house prices. In the GTA specifically, most analysts agree that domestic speculation was a much bigger factor impacting our market than foreign speculation.
The fact that the provincial and federal governments did nothing to curb domestic speculation doesn't mean that policies should not be enacted to curb speculation from non-residents. Real estate is the most widely-owned financial asset and speculation that could lead to a crash leaves all of us vulnerable - the answer is not to do less, but more.
While home sales are down over 30% in the GTA in June, I suspect this has less to do with the non-resident buyer tax and more to do with the dizzying heights the market had reached prior. While GTA buyers were used to seeing prices increase year after year, an unprecedented acceleration in house prices during the first quarter of 2017 finally shifted the market's mood from confident to worried about a bubble. In addition, the acceleration may have (again, finally) taken prices out of reach for a significant number of buyers.
We are now left with the prospect of a market cool down which in the immediate term has caught out some buyers; the implications of housing unaffordability will more longer lasting. While it is impossible to completely control the market, more responsible data collection, reporting and action by governments on issues such as foreign buyers could have helped to mitigate some of the worst effects.
It is too late, in 2017, to be seeing this number for the first time.
John Pasalis is the President and Broker of Realosophy Realty Inc. Brokerage in Toronto. Buying a house or condo this spring? A leader in real estate analytics and pro-consumer advice, Realosophy helps clients buy or sell a home the right way. Email John
Share This Article