We're excited to hear artist and architect Em Cheng talk about her exhibit of digital drawings at the Bloor/Gladstone Library tonight Thurs May 17 at 6:30pm. 1101 Bloor Street West, Toronto. Free admission
In My House...., Em visually renders children's dream homes with the "seriousness and earnestness afforded to any adult-conceived design proposal". The result is delightful and - as part of a visit to one of Toronto's most beautiful libraries - will make for an inspired spring evening.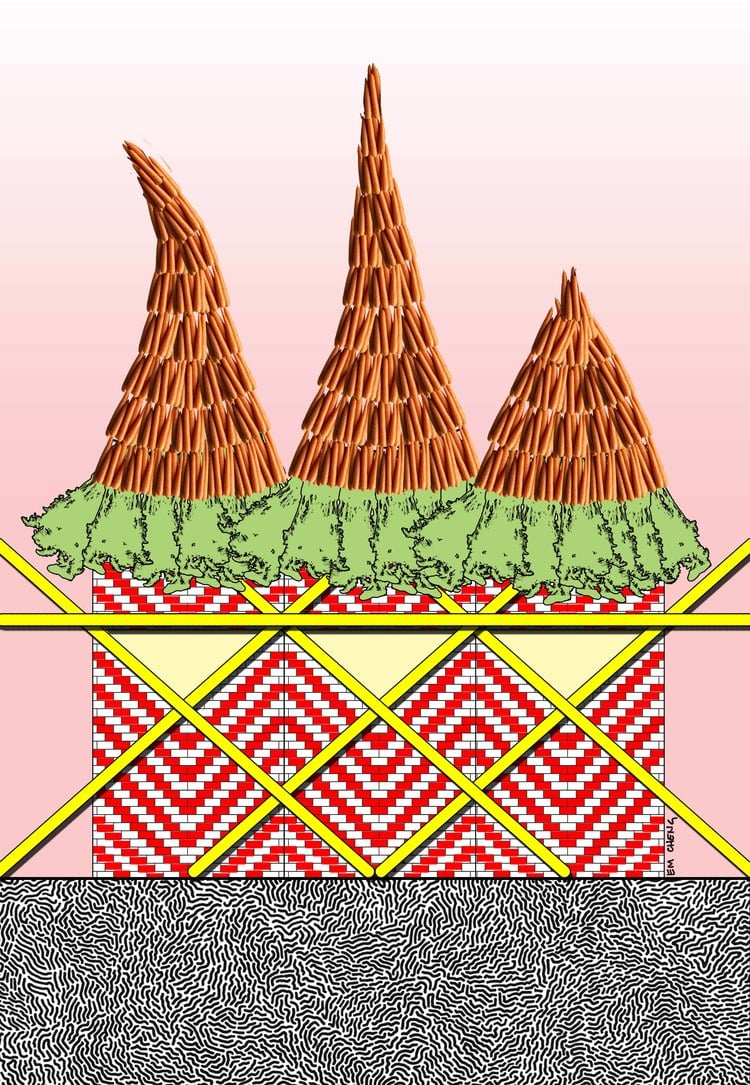 Roisin, age 4
My house is... a red and white house with windows and carrots on the roof... lots of bricks... windows made of sticks and they would be triangles, very yellow.
Digital drawing printed on bond. 24" x 18"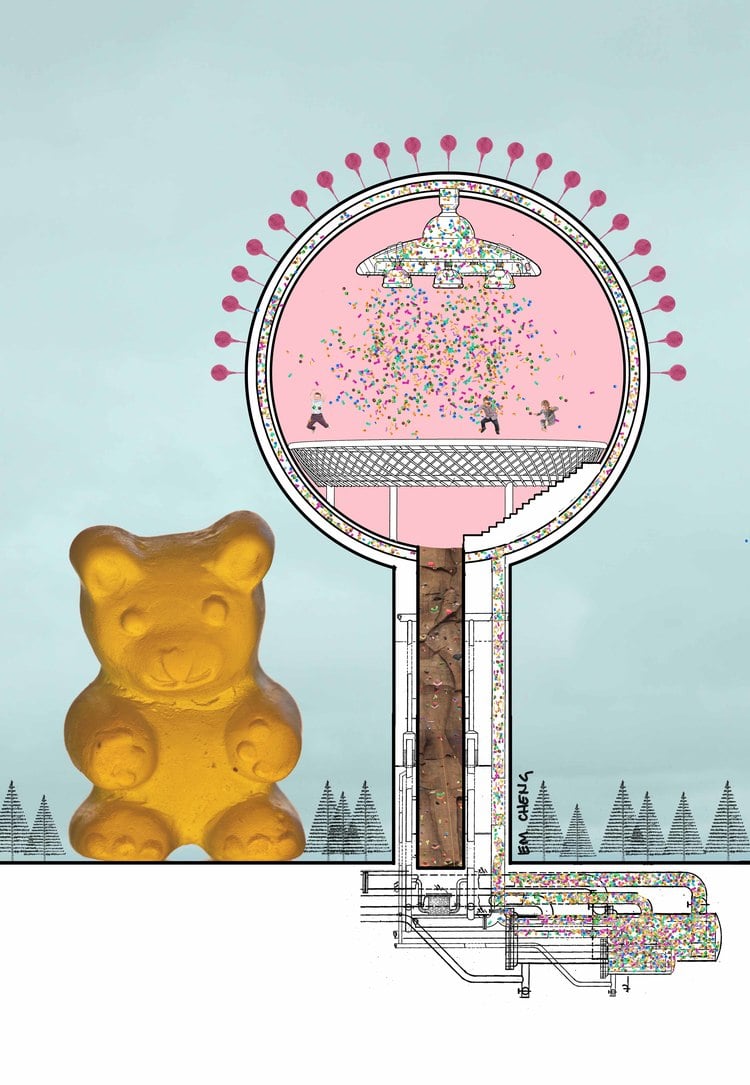 Brothers Cooper, age 7 and Anderson, age 9
My house is... Pink plastic with lollipops all over it... a trampoline floor... rock climbing walls... and raining candy.
A giant gummy bear would live next door.
Digital drawing printed on bond. 18" x 24".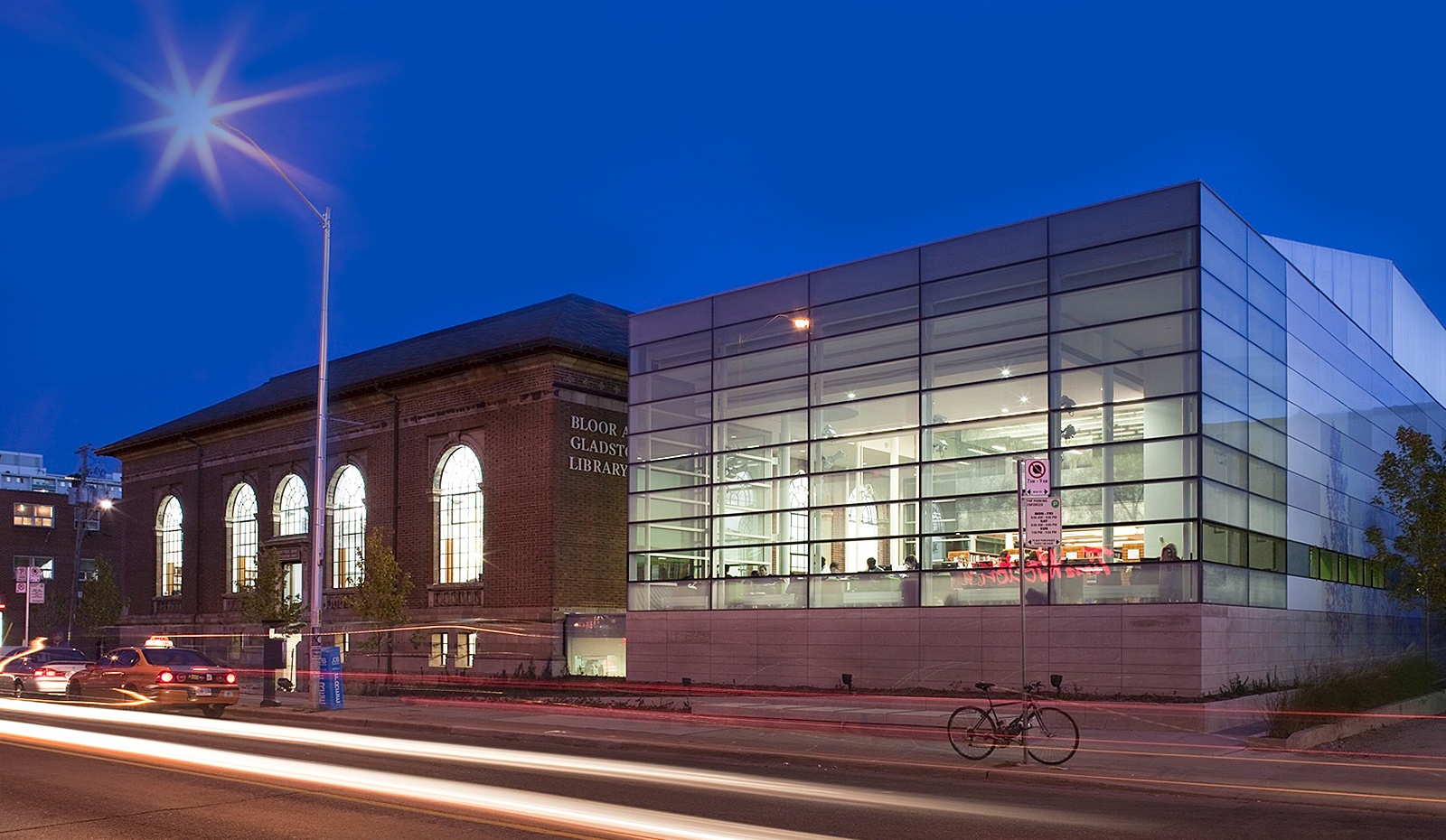 The Bloor/Gladstone library was renovated and reopened in 2009. Project Architects: rounthwaite, dick and hadley architects inc in association with Shoalts and Zaback Architects Ltd. and ERA Architects Inc.
Correction: An earlier version of this article referred to "Architectural Drawings" instead of "Digital Drawings"
Realosophy Realty Inc. Brokerage is an innovative residential real estate brokerage in Toronto. A leader in real estate analytics and pro-consumer advice, Realosophy agents help clients make better decisions when buying or selling a home.
Share This Article