A soft landing in the housing market is a moderate and relatively balanced decline in house prices rather than a big 40-50% crash that some housing markets experience when bubbles burst.
To answer whether Toronto's housing market made a soft landing, we need to look back at how house prices have changed over the past few years.
Toronto's housing market saw a rapid bubble-like appreciation in house prices in 2016 with prices peaking in the first quarter of 2017. Following the peak in March 2017 prices fell by 18% over the next four months, a very rapid decline for the housing market. But then something a bit unexpected happened, the downward momentum stopped. Since July 2017 house prices have remained relatively stable aside from some seasonal volatility.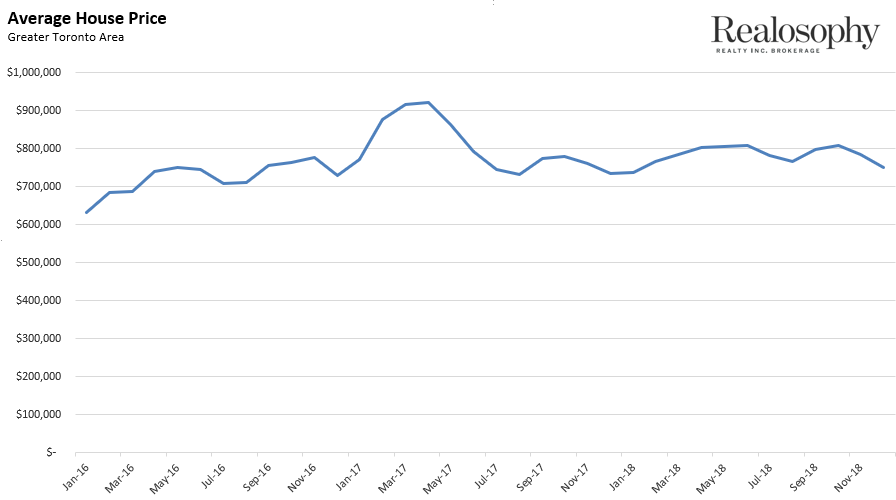 I say that this sudden stop in the decline in house prices was a bit surprising because when housing markets cool the downward trend typically lasts a bit longer than four months. We usually see a gradual rise in inventory and a far more gradual downward trend in prices that lasts well over a year.
While inventory levels did rise after the bubble burst, they haven't risen much above three months of inventory (meaning if no other homes came on the market it would take 3 months for all the current homes for sale to actually sell) which is still a tight seller's market. The higher the inventory the more likely prices are to fall (i.e., buyer's market).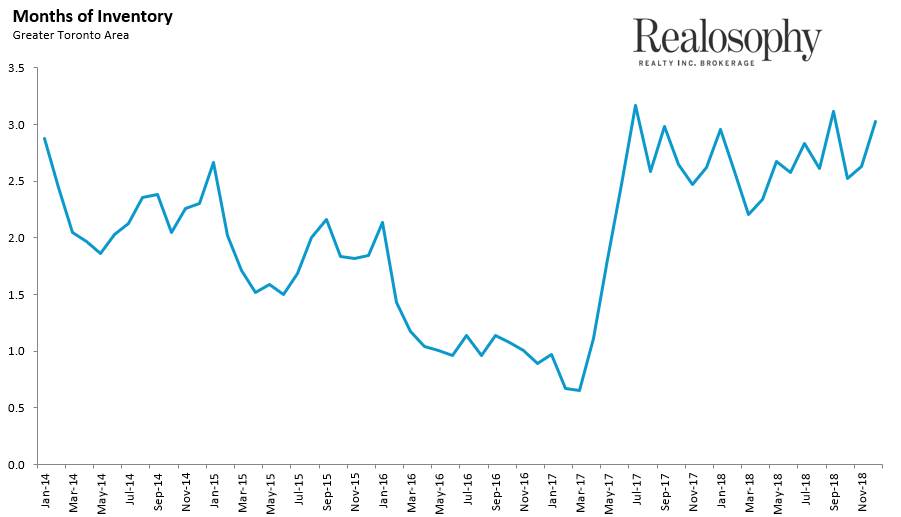 It's worth noting that the broader Greater Toronto Area numbers hide the fact that markets in certain areas of the GTA like York Region saw a much higher decline in prices and have seen a bigger increase in inventory than other markets – like downtown condos for example.
But as a whole, when we consider the fact that prices have only declined 18% from their peak, have been stable since July 2017 and there hasn't been a big increase in inventory which is what we would expect for prices to fall further, there is little doubt that up to now the GTA has achieved a soft landing.
You can find some additional thoughts on Toronto's soft landing in my BNN Bloomberg interview here:
All of this doesn't mean the Toronto housing market is in the clear and prices will start rising again. The reality is that house prices are still quite high in Toronto relative to incomes and there are a number of factors that could result in some instability in our housing market.
I'll follow up with another post on some of the things we should be keeping an eye on in the year ahead.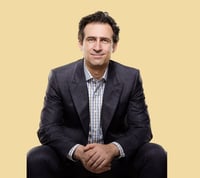 John Pasalis is the President and Broker of Realosophy Realty Inc. Brokerage in Toronto. A leader in real estate analytics and pro-consumer advice, Realosophy helps clients buy or sell a home the right way.
Follow John on Twitter @johnpasalis
Share This Article