Toronto's booming real estate market and our love of tv reno shows has made the "flip" - a quickly renovated home - part of our everyday vocabulary, but it poses unique risks for home buyers.
Editor's Note: In this new weekly blog series, Move Smartly contributor John Pasalis, real estate data analyst, founder of TheMindfulBroker.com and President of Toronto-based Realosophy Realty, shows you how the data revolution can help you uncover Hidden House Problems (read intro to blog series here).
Want more tips now? Download this 'Hidden Home Problems' blog series as a free e-book
Most home buyers like the idea of moving into a newly renovated home that is in "move-in" condition because they don't have the time, money or inclination to renovate a home themselves.
This type of buyer is targeted by home "flippers" - investors who buy older homes, renovate them and re-sell them for a profit over a short period of time.
While a flipped home seems like an ideal option, they can be among the riskiest.
Anytime a home is substantially renovated, it's critical that the renovation is done well to ensure the ongoing health of the home. Given the profit motive and tight timelines of the flipping business (the longer a renovation takes, the more the flipper risks having their expenses (including the cost of carrying a mortgage for the house along with renovating it, outweighing any price they might fetch, there are plenty of ways flippers may opt for cheaper workmanship or materials and pass on problems to unwitting buyers.
What makes it tricky for buyers is that every renovated home you are looking at it is not necessarily a flip - some are renovated with care by home owners over time, both for their own use and with a view to selling one day. And not all flips are badly done - some are of high quality.
On Realosophy.com, we look at several pieces of data to determine if a home is likely being flipped in order to display a special alert:

Source: Realosophy.com
Once you know you might be looking at a flip, you can look for evidence that may suggest how well it's been done.
Looking at the workmanship of the finishes (e.g., kitchen cabinets, flooring and tiles, etc.) will tell you something about the quality of work undertaken. But many flippers are aware that this is where you'll be looking - and that it's harder to tell what's going on behind the walls.
Here are a few stories I've personally heard from home buyers who've reached out to me after deeply regretting buying flipped homes:
While the buyer loved the open concept layout of the main floor, they didn't realize that the flipper didn't put in the correct structural supports when they removed one of the walls. Shortly after they moved in, the ceiling started caving in - and the buyer had to move out because it wasn't safe and repair the structural deficiencies.
The flipper converted the home from hot water radiant heating to forced air - without hiring a certified HVAC professional. The way the ducts were installed wasn't adequate to heat and cool the home. The buyer had to rip open all their walls to re-do the entire heating system in their house.
The flipper claimed that all old knob-and-tube electrical wiring (a type of wiring that most insurance companies require home owners to replace due to concerns that it may be a fire hazard) ) had been removed. But after the buyer moved in, they discovered that while the flipper had updated the wiring in the electrical outlets, these new wires were then simply connected to the old knob-and-tube wires hidden behind the drywall.
One great way of mitigating the risk of buying a bad flip is knowing whether or not the flipper obtained building permits - and successfully closed them.
That is why our alert for flips (shown above), includes any known building permit status information - including whether any permits were ever taken out on the property. In addition, we display all building permit information including their current status and details.

Source: Realosophy.com
When a home is being substantially renovated, e.g., a structural wall is being removed to make an open concept layout or a home's heating system is being substantially changed, a building permit is required. In order to obtain building permits, a flipper needs to submit plans to the municipality showing precisely what they intend to do. This gives the municipality the opportunity to confirm that the proposed plans are safe and comply with the building code. Inspectors then have an opportunity to inspect the work once it's done - and before the drywall has been installed. Once work passes a final inspection, permits are 'closed' by the municipality.
Read more about building permits
Shoddy, fly-by-night home flippers don't want the headache of an inspector looking over their shoulder to ensure their work is done properly. But as a home buyer, this is precisely what you want.
And if a building permit has been taken out on a home and remains open, you want to make sure you understand why - before you buy.
Want more tips now? Download this 'Hidden Home Problems' blog series as a free e-book
Top photo credit: Anatoli Igolkin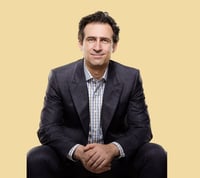 John Pasalis is President of Realosophy Realty, a Toronto real estate brokerage which uses data analysis to advise residential real estate buyers, sellers and investors.

A specialist in real estate data analysis, John's research focuses on unlocking micro trends in the Greater Toronto Area real estate market. His research has been utilized by the Bank of Canada, the Canadian Mortgage and Housing Corporation (CMHC) and the International Monetary Fund (IMF).
Follow John on Twitter @johnpasalis
Share This Article