In the City of Toronto, homes are currently being advertised for sale with front pad parking spots that need to be registered to be considered legal.
Editor's Note: In this new weekly blog series, John Pasalis, real estate data analyst, Move Smartly contributor and President of Toronto-based Realosophy Realty, shows you how the data revolution can help you uncover Hidden House Problems (read intro to blog series here).
Want more tips now? Download this 'Hidden Home Problems' blog series as a free e-book
Imagine moving into your new home, and on the first day you leave your car parked in the front of your home, you get a parking ticket.
Then another one the next day?
Buyers in urban neighbourhoods like those in downtown Toronto may be surprised to know that they do not automatically have the right to park their car in front of their homes. These neighbourhoods, which typically feature narrower homes, often do not have the spacious driveways seen in more suburban areas; what looks like a driveway out front is actually a 'front pad' parking spot, which needs to be legally registered with the city.
Unfortunately, it doesn't matter if you buy a home that is advertised by real estate agents as having a front pad parking spot - if this spot isn't registered with the city, the parking isn't legal.
This is why Realosophy.com checks on and displays alerts on the status of any home for sale being advertised with front pad parking: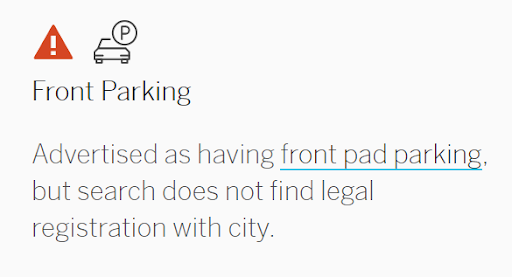 Source: Realosophy.com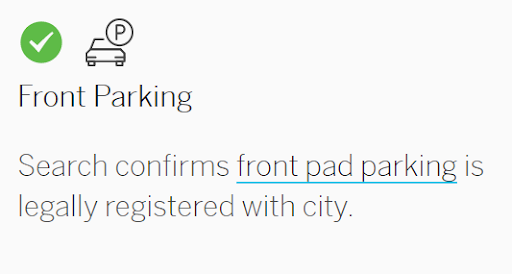 Source: Realosophy.com
This is one simple example of how we use big datasets to find hidden problems with homes that are being advertised for sale on the main platform used by agents in the Greater Toronto Area, the MLS (and its public website Realtor.ca).
But how big of a problem is this?
At the time of writing, there are currently 33 properties for sale in the City of Toronto that are advertised has having a legal front pad parking spot, but our data check shows that these spots are not legal.
If you unknowingly buy a home with an illegal front pad parking spot, you have a case to sue both the selling and buying real estate agents for misrepresenting the parking for the property - but lawsuits are timely, costly and stressful.
And even if you win some money from a lawsuit, you are still stuck with a house that has illegal parking and have to go through the municipal process to try to make it legal (while you keep incurring parking tickets). If the parking spot was legally registered with the city in the past but the current owner just forgot to keep paying the annual permit fee, then you may stand a better chance of making your spot legal again. If the parking was never legally registered with the city then you'll want to see if your property even qualifies under the city's requirements which became more restrictive following regulation changes in 2007.
Given this is one area in which there is data available to help you before you buy, prevention is clearly the better way to mitigate your risks.
And if data makes you aware that you are interested in a property that doesn't currently have legal parking, and you remain interested, it allows you to make inquiries with the municipality to see whether and how you can make it legal - and factor this information into your buying negotiations.
Want more tips now? Download this 'Hidden Home Problems' blog series as a free e-book
Top photo credit: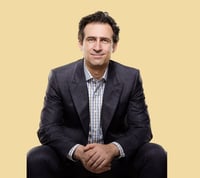 John Pasalis is President of Realosophy Realty, a Toronto real estate brokerage which uses data analysis to advise residential real estate buyers, sellers and investors.

A specialist in real estate data analysis, John's research focuses on unlocking micro trends in the Greater Toronto Area real estate market. His research has been utilized by the Bank of Canada, the Canadian Mortgage and Housing Corporation (CMHC) and the International Monetary Fund (IMF).
Follow John on Twitter @johnpasalis
Share This Article