The Toronto Area real estate market is heating up and getting competitive this winter as sales and prices rise and the number of new listings falls.
Greater Toronto Area (GTA) home sales were up 13% in November 2019 over the same month last year, largely driven by strong demand for sales in the 905 regions.
Halton Region saw sales surge 29% last month while York Region saw a 21% increase in sales. The City of Toronto saw the slowest growth in sales, up just 5% over last year. The sales increase in Toronto was driven entirely by low-rise homes with condo sales remaining flat over last year.
New listings fell by 16% in November with York Region seeing the biggest decline in new listings, down 25% over last year.
The increase in sales and decline in inventory last month helped push average GTA home prices up by 7% over last year.

Given the above numbers represent year over year changes, the falling number of listings cannot be attributed to seasonality and it will be interesting to see if this trend continues into the New Year.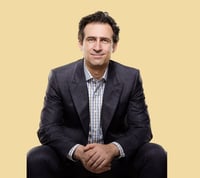 John Pasalis is President of Realosophy Realty, a Toronto real estate brokerage which uses data analysis to advise residential real estate buyers, sellers and investors.

A specialist in real estate data analysis, John's research focuses on unlocking micro trends in the Greater Toronto Area real estate market. His research has been utilized by the Bank of Canada, the Canadian Mortgage and Housing Corporation (CMHC) and the International Monetary Fund (IMF).
Follow John on Twitter: @johnpasalis
Share This Article