Why momentum is swinging back to the regions - and types of homes - that were hit hardest in last few years.
Home sales figures for the Greater Toronto Area in October showed sales volumes up 13% over last October, the seventh month in a row of double digit sales growth.
Average prices increased by 6% while inventory levels declined to just 1.8 months of available inventory – partly driven by strong sales but also by a 10% decline in new listings.
But digging into the numbers a bit further, there are a couple of key trends that I think are worth keeping an eye on in the months ahead.
Firstly, the sales growth we are seeing is largely driven by strong sales in York, Peel and Durham regions. All of these regions saw sales up between 15-22% in October vs just 7% for Halton and Toronto.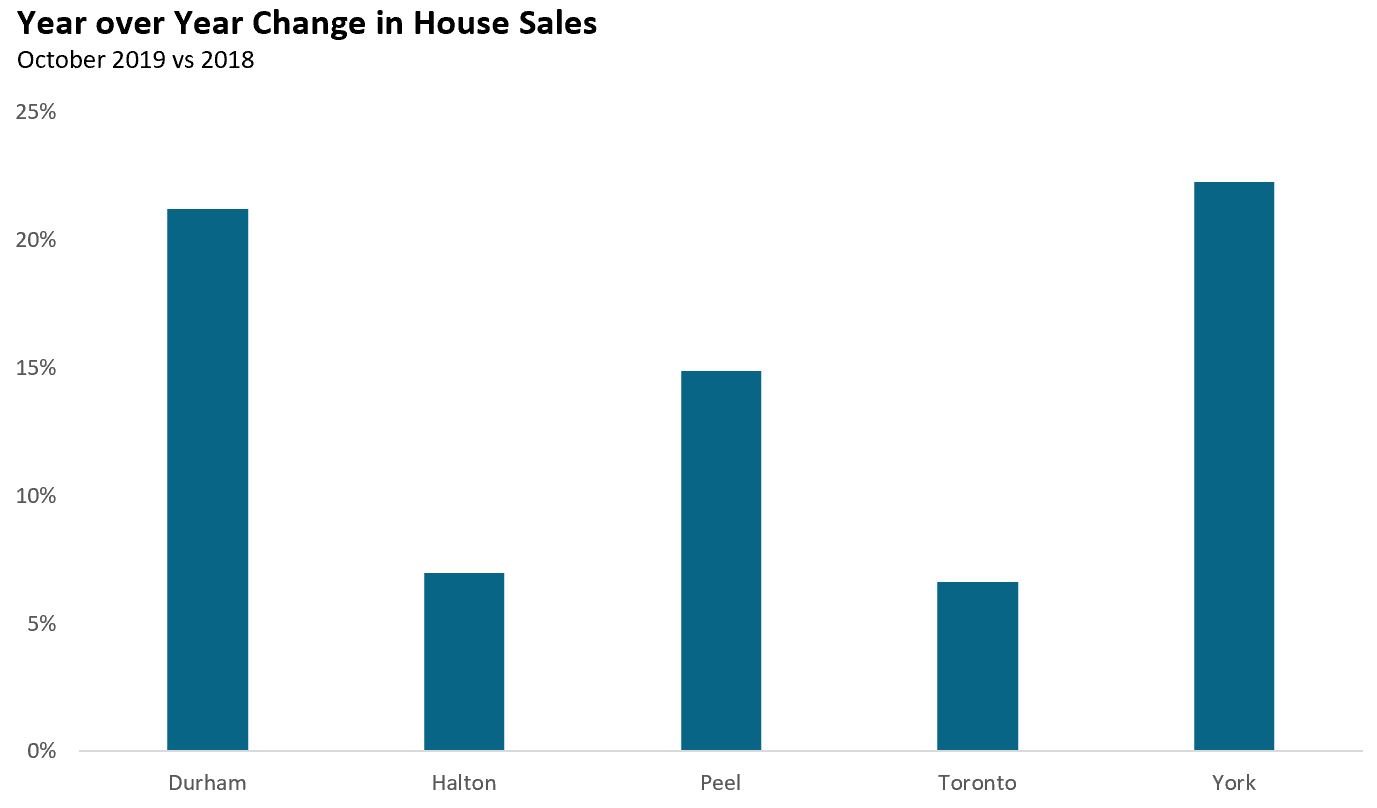 The strong sales growth in these regions is the result of a couple of factors. Firstly, these regions saw the biggest decline in both sales and prices in 2017 and 2018. The decline in prices made these areas a much better value today when compared to the peak prices reached in Q1-2017. Furthermore, today's sales figures are looking stronger in these three regions because their sales volumes were relatively low in 2018.
The other trend worth keeping an eye on is the house types that are seeing the strongest growth in sales. While many assume that condos are the hottest segment of the market, they have actually seen the lowest growth in sales when compared to 2018. Comparing the year to date sales across house types against the same period last year we see that detached homes with an 18.3% increase have seen the strongest growth in sales in 2019 while condos have only seen a 3.1% increase.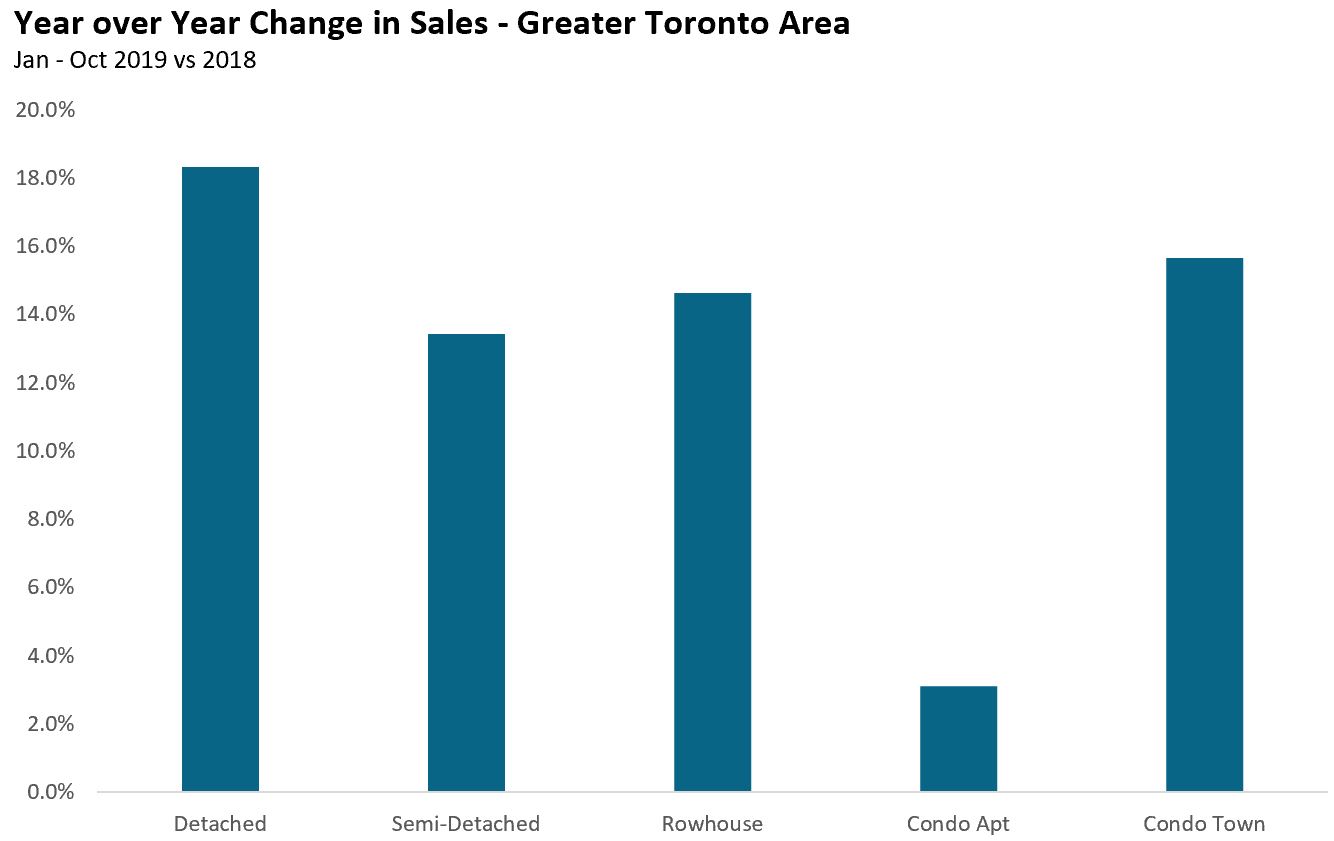 Similar to the dynamics driving the 905 regions, these differences have a lot to do with the fact that detached houses were the hardest hit in 2017 and 2018 while condos did not see sales decline much during that period.
But as condo prices continue to accelerate during a period when low-rise home prices fell or were flat, it will be important to see if more buyers begin to pass on buying a condo because they find more value in low-rise homes.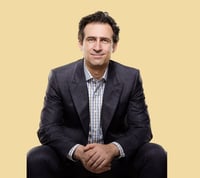 John Pasalis is President of Realosophy Realty, a Toronto real estate brokerage which uses data analysis to advise residential real estate buyers, sellers and investors.

A specialist in real estate data analysis, John's research focuses on unlocking micro trends in the Greater Toronto Area real estate market. His research has been utilized by the Bank of Canada, the Canadian Mortgage and Housing Corporation (CMHC) and the International Monetary Fund (IMF).
Follow John on Twitter @johnpasalis
Share This Article