Toronto area detached home sales in continued to surge in last month - so why are prices falling?
Detached home sales in the Greater Toronto Area (GTA) continued to surge in July with 3,941 sales for the month, up 29% over the same month last year.
York and Durham Regions saw the biggest increase with sales up 44% and 43% respectively, followed by the City of Toronto at 29%, Peel Region at 21% and Halton Region at 18%.
After a very sluggish two years in 2017 and 2018, detached home sales in August moved above their 10-year average of 3,727 sales for the month.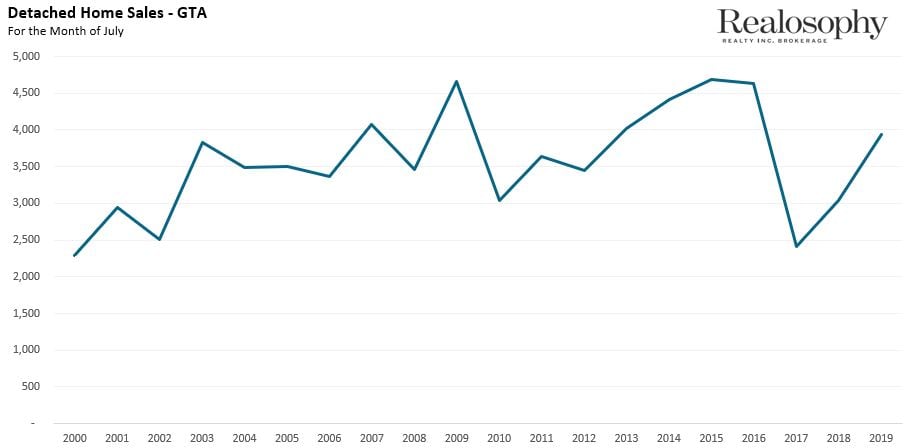 Despite this surge in sales, the average prices for a detached home actually declined by 1% in July, which is the opposite trend that we would expect given a 29% increase in sales.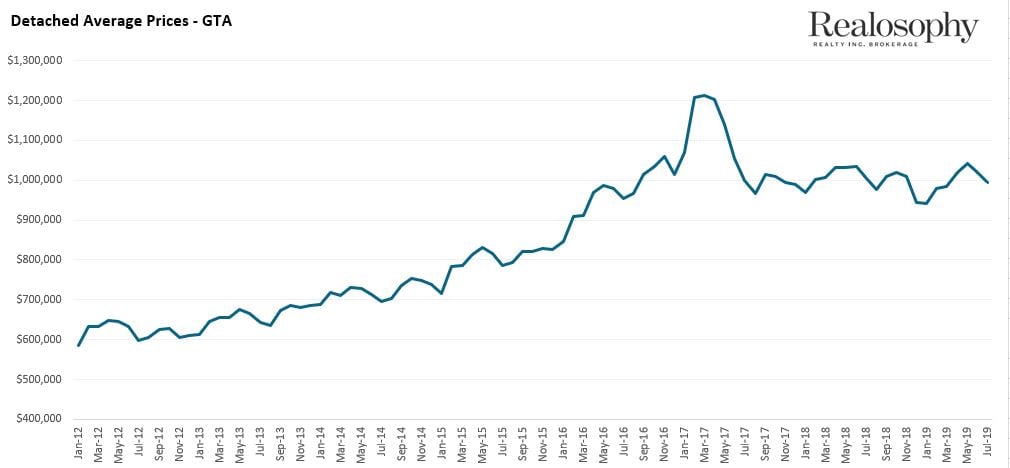 So why are prices falling? To better understand what is happening let's take a look at how detached house prices changed in July by region. We can see from the chart below that average prices actually increased in Durham, Peel and Halton but fell by 3% in York and 9% in Toronto.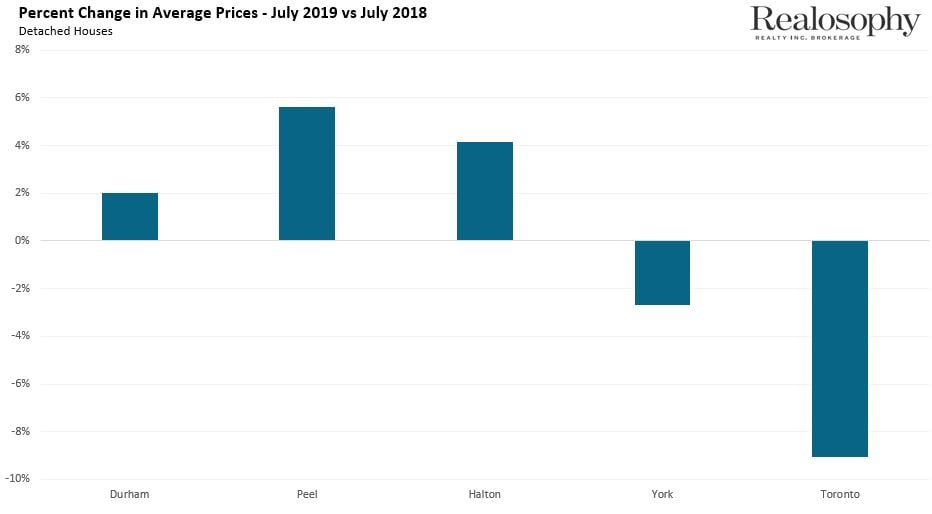 What's behind the 9% decline in average prices in Toronto?
Average prices can fall for different reasons. One reason of course is that actual home values are falling and selling for less than they sold for last year. This is not the case in Toronto. The decline in prices has more to do with the fact that the increase in sales was largely driven by a big increase in sales priced under $1.5M while sales of homes over $1.5M only grew by 6%. Put another way, there were proportionally fewer high-end home sales this year compared to last year which helped pull the average price for all detached homes lower.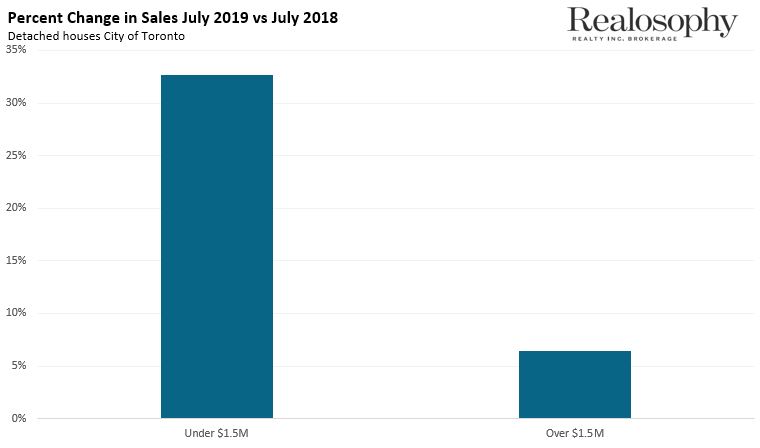 York saw a similar trend, but not as pronounced as we saw in Toronto.
With under three months of available inventory, the momentum in the market suggests that detached home prices should see modest price gains in the months ahead.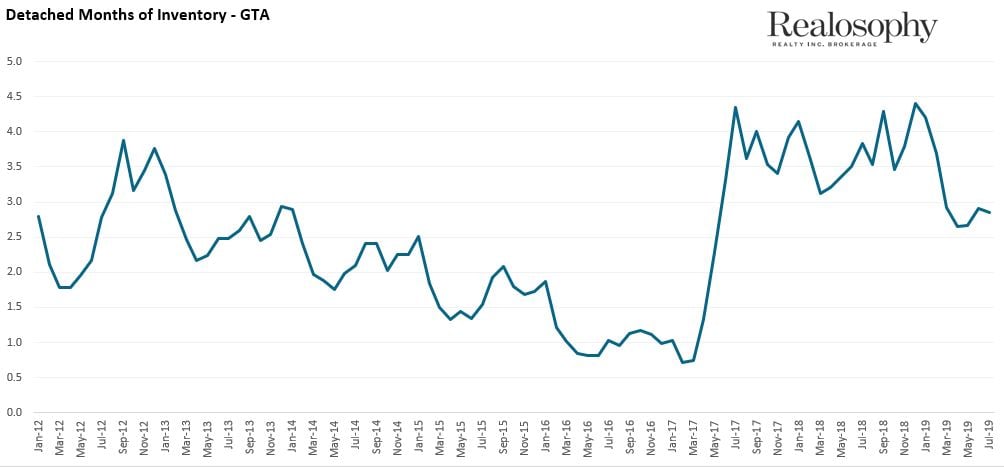 Top Image Credit: peterspiro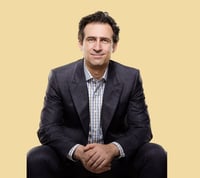 John Pasalis is President of Realosophy Realty, a Toronto real estate brokerage which uses data analysis to advise residential real estate buyers, sellers and investors.

A specialist in real estate data analysis, John's research focuses on unlocking micro trends in the Greater Toronto Area real estate market. His research has been shared with the IMF and cited by the Bank of Canada and CMHC.
Follow John on Twitter @johnpasalis
Share This Article