John in Toronto Condos and Lofts, Toronto Real Estate News
The church at College and Palmerston in Toronto's Little Italy neighbourhood was sold last Fall and it's rumored that the new owners will be converting it to a condominium. Previous church conversions in the city include The Glebe,The Abbey Lofts, and most recently, The Church Lofts at Dovercourt and Bloor.
We don't have any details about the church at Palmerston and College yet. If you have any tips or info about this development, send me an email.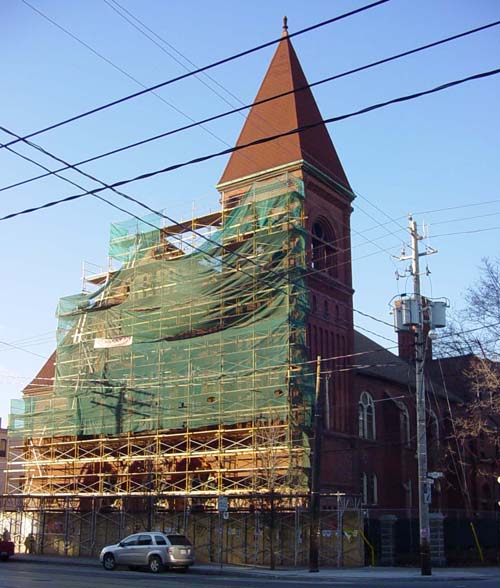 John Pasalis is a sales associate at Prudential Properties Plus in Toronto and a founder of Realosophy. Email John
Share This Article