As the gap widens between Toronto's hot market for houses and a cooling market for condos, it's more important than ever to put your moves in the right order.
As featured in this month's Move Smartly Report: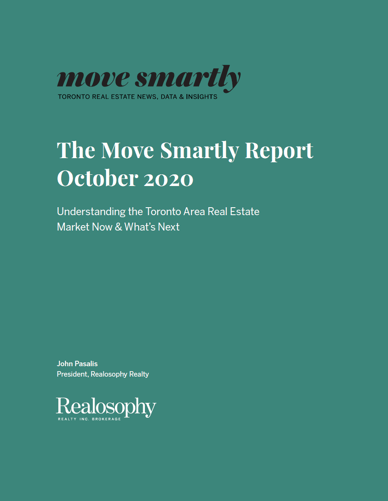 Toronto's housing market is typically very competitive which means it can take many months and many bidding wars for a buyer to successfully purchase a home. For this reason, buyers often buy a new home first and then list their current home for sale, ensuring that they have a place to live before selling their home which shouldn't be a problem in a hot market.

But I train my agents at Realosophy Realty to caution home buyers that selling a home after can expose you to considerable risk. If a home is not getting many showings and no offers, buyers will feel significant pressure to reduce their price well below what the property is worth in order to secure the sale that they need to make their new purchase work.

In some cases, sellers cannot reduce their price that much because they need to sell their home at a certain price in order to afford the home they just bought.

If a seller can't sell their home for the price they need, they will typically be unable to obtain financing on the home they just purchased and will have to default on that transaction which may result In legal action against them from that seller.

As Toronto's market sees a widening gap between a competitive market for houses and a cooling market for condos (more on this further in this report), this risk has become even more acute, as detailed in this recent post on Reddit which gives us a very visceral real life look at the risks and challenges that a buyer-seller could face in this type of situation.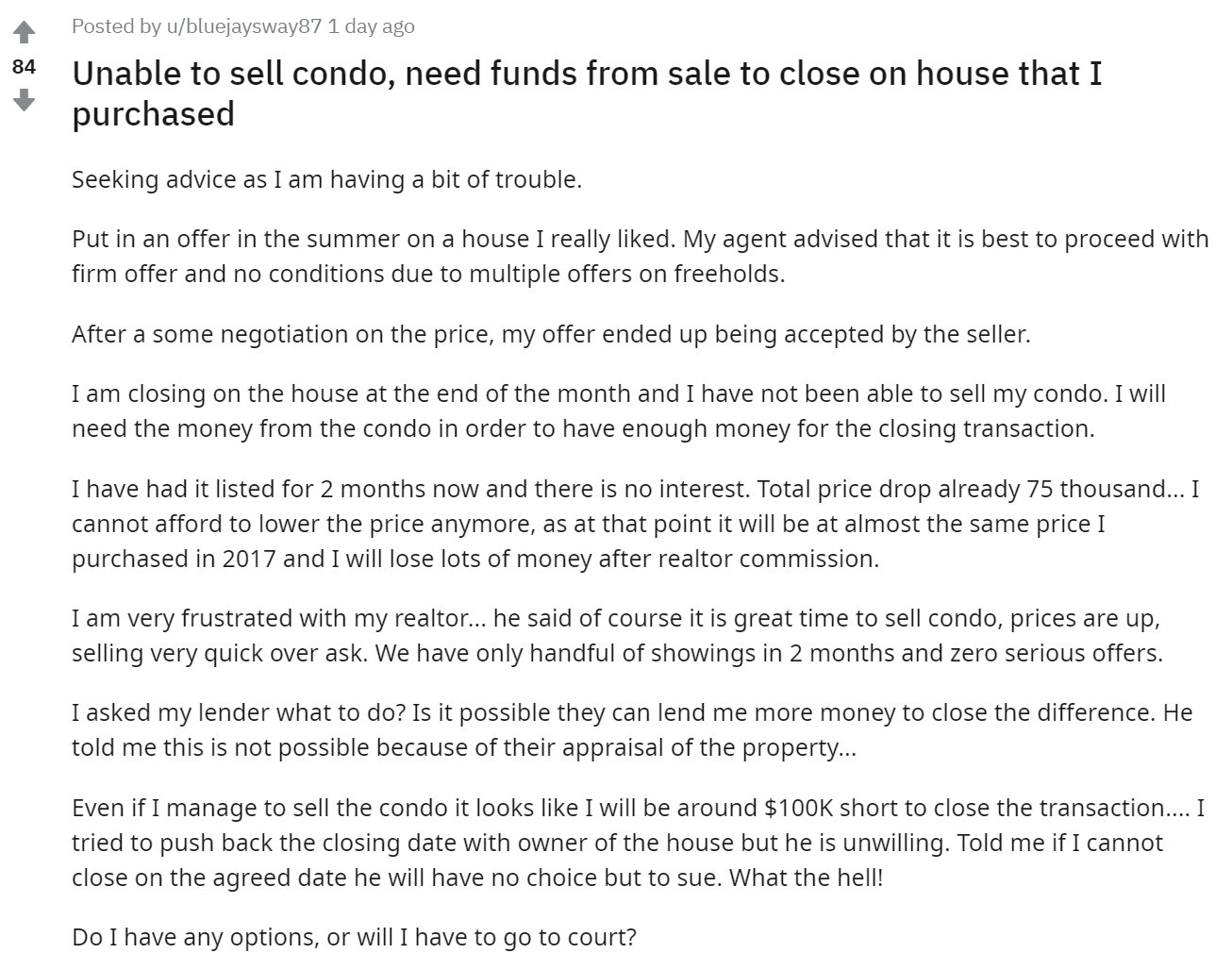 The way to avoid this type of stress is to sell your home first and then start your search to buy your next home. The risk to this approach is that if your home search takes longer than planned, you would need to move into a short-term rental or stay with family or friends for that period of time.

Weighing the risks against each other, of course, moving into a short term rental is not that bad when compared to incurring significant financial losses due to a botched home sale.

In a volatile market like we are seeing in the Toronto area today where behaviours in and beliefs about the economy and housing market can change overnight, the risks of buying a home before selling have perhaps never been higher.
Follow John's latest updates on Twitter, YouTube, Facebook or Instagram

John Pasalis is President of Realosophy Realty, a Toronto real estate brokerage which uses data analysis to advise residential real estate buyers, sellers and investors.

A specialist in real estate data analysis, John's research focuses on unlocking micro trends in the Greater Toronto Area real estate market. His research has been utilized by the Bank of Canada, the Canadian Mortgage and Housing Corporation (CMHC) and the International Monetary Fund (IMF).
Share This Article