New listings in a high potential area of east-end Toronto fuel an even bigger vision.
When real estate investor Albert Shoihet recently approached the team at Realosophy Realty about selling off a lucrative portfolio of east downtown Toronto homes, his motivation for selling was very surprising - even to a group of seasoned brokers and agents.
Shoihet had acquired two properties around Queen Street East/Coxwell Avenue and one east of the Beach on Kingston Road after being struck by the area's yet-to-be-fully-realized potential.
But Shoihet now has his sights on an even bigger real estate opportunity — in the Metaverse.
The Metaverse, according to Facebook founder Mark Zuckerberg, is "a concept that blends the physical and digital world via virtual and augmented reality." Even more technically, according to XR Today, it is "[a] simulated digital environment that uses augmented reality (AR), virtual reality (VR), and blockchain, along with concepts from social media, to create spaces for rich user interaction mimicking the real world."
Think 'The Sims', only we are the characters and the money is actually real — no signs of there being cheat codes in the Metaverse — yet. But in any case, you can already get mortgages there.
The vision may sound outlandish, but then Shoihet is no stranger to great adventures.
After graduating from Western University in 2014 with a degree in sociology, he embarked on a combined career as an entrepreneur and a professional squash player, winning an Ontario championship and qualifying for Team Canada for the World championships in 2017 before eventually retiring.
Alongside, Shoihet experienced the usual ups and downs of an entrepreneurial life, experimenting with several different projects. Prior to the pandemic, he invested in rental properties in Owen Sound, Ontario before selling to a larger investor and moving on to invest in east end Toronto.
Struck by the location of the up to now "out of sight, out of mind" Queen and Coxwell area where the popular neighbourhoods of The Beaches and Leslieville meet, Shoihet saw potential in the notable condo and hospitality projects, including Drake's music venue, History, going up in the area.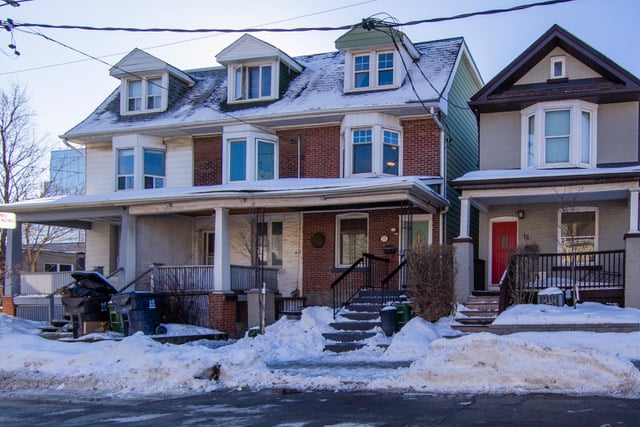 For Sale: 14 Coxwell Avenue (Centre), Toronto, Ontario
Shoihet soon focussed on acquiring properties with a view to building boutique condo and townhouse projects in the area, including a future laneway townhouse project off of Rhodes Ave, he has dubbed "OFF RHODES."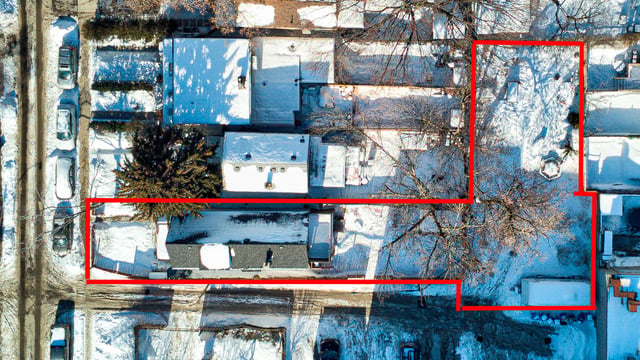 For Sale: 3 Rhodes Avenue (Existing Dwelling Plus Land), Toronto, Ontario
When an opportunity to sell his nearby property in the city-designated densification area of Kingston Rd arose, Shoihet found himself thinking about diversifying his investments, growing more curious about new digital opportunities in cryptocurrency and other areas.
Wary of trying to enter the digital space without proper guidance and mentorship, and encouraged by his brother, a fellow entrepreneur-investor, Shoihet applied to and was accepted into the Toronto-hub of the highly competitive incubator program Antler.
After some intensive research, he committed to transitioning from real estate development to digital real estate development: "The Metaverse is a new buzzword but the future of gaming/entertainment/play, work/creativity, health/wellness and more will all be greatly affected by this space," he explains.
As his real estate company 'Nohwer' (a more dot.com amenable play on 'Nowhere') continues to evolve, he hopes that he may someday, among other projects, be able to bring to fruition his dream of opening a hotel/residence health club in the Metaverse, and establish a corresponding physical space to bring together fellow supporters.
Reflecting on his journey so far and to be, Shoihet recalls: "I initially studied sociology at university because I was inspired by my amazing grandfather [Irving Zeitlin, Professor Emeritus of Sociology at the University of Toronto]. And he continues to inspire me on what I would like to build in the future. He's the one that once pointed out to me that 'Utopia' actually means 'no place' or 'no where'!"
Holding to the adage that "we can only serve one master or one higher purpose or calling at a time," Shoihet is looking for the right buyer or buyers to take over his vision for Toronto's east end, in which he continues to believe in strongly, so that he can focus on his next venture — this time, in another world entirely.
Property Details
Listed by Gus Papaioannou and Ada Bragado of Realosophy Realty:
Sydney Wilson is a social coordinator at Realosophy Realty, an innovative Toronto real estate brokerage which uses data analysis to advise residential real estate buyers, sellers, owners and renters, and educates consumers at the Move Smartly website.
Follow Move Smartly on Twitter
Share This Article