Jesse in Lifestyle, Urban Issues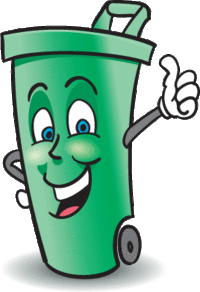 I received this email from greenbin@toronto.ca in response to my inquiry about how the green bin program is to be implemented in multi-unit buildings:
"Our pilot project that has taken place in numerous multi-unit buildings across the City has been a huge success. The City has received approval to roll out the program City wide in 2008. I am waiting for more information as to when and how the program will be implemented.

Please visit our website at www.toronto.ca/garbage/multi/aptsgreen.htm to view the three types of collection systems that are being examined. If you were to purchase a green bin and place it out in front of the building it will not be collected. Once we are closer to rolling out the program, the property management team will be notified by the City."
After reviewing the methods of collection provided on the City of Toronto website, I am of the opinion that the bulk bin system will be the easiest to install in most buildings and town homes.
I have reservations about keeping and holding organic waste from many units; the city defines a multi-unit dwelling as "eight or more units receiving collection of their garbage and recycling from container, compound or pile service." Rodent control and the unavoidable smell top my list of things to be concerned about; however, as I said in my previous post, we will just have to wait and see how it unfolds.
If anyone has been part of this pilot program, I would love to hear how it worked out in your building or town home.
Jesse Fleming is a freelance writer based in Toronto. Email Jesse
Subscribe to the Move Smartly blog by email
Share on Facebook • Email this • Save to del.icio.us • Stumble It!
Share This Article