Jesse in Toro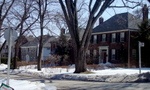 nto Neighbourhoods
"Four hundred feet above Lake Ontario and far from the lake winds in winter" was the original
advertisement for the neighbourhood of Lawrence Park (check out Realosophy's Lawrence Park Neighbourhood Profile for local school and housing stats). Situated around Lawrence Park and Blythwood ravines, the maze-like looping streets weave to and from Yonge Street, Bayview Avenue and Lawrence Avenue East - the major arteries that feed into this community.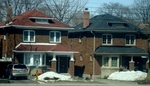 For those who drive, Lawrence Park is close to highway
401 and its intersection with the Don Valley Parkway/Highway 404. Lawrence station is the only subway stop in the neighbourhood; however,
TTC buses running along Yonge Street, Bayview Avenue, Mount Pleasant Road and
Lawrence Avenue East
provide Torontonians with an alternative mode of
transportation.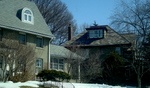 Although Lawrence Park sits between the busy roads of Yonge Street and Bayview Avenue and is divided
by Mount Pleasant Road, it contains an element of calm that is usually uncharacteristic of such a high traffic area. Sunnybrook Health Sciences Centre is a well-frequented institution and is located just beyond the eastern boundary of Lawrence Park; a busy retail sector lies at the junction of Yonge Street and Lawrence Avenue. Adding to the fray are the ten schools that lie in and around this area as well as York University's Glendon Campus and the Canadian Memorial Chiropractic College.
Development began in early twentieth century, continuing and halting in
accordance with both World Wars and the depression that separated them,
finally reaching completion after World War T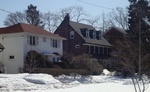 wo. As construction
spanned across four decades, it was only natural for housing styles to
progress in reflection of the times in which they were built. Many
sources describe homes here as whimsical and traditional, I
consider architecture throughout Lawrence Park to be an archive of
sorts that illustrates the progression of housing styles over the last
one hundred years. I toured this area on a particularly warm March day
and took notice of orange-fenced construction sites surrounding
renovations and rebuilds - a sure sign of spring and that homes are
continuing to evolve with time.

Jesse Fleming is a freelance writer based in Toronto. Email Jesse
Subscribe to the Move Smartly blog by email
Nearby Neighbourhoods:
Share This Article