Find out how local real markets are doing in over 500 Toronto area neighbourhoods - based on real time house price data.
Our revamped Toronto Area Neighbourhood Map now gives you a complete view of every neighbourhood in the Toronto and Greater Toronto Area — with more real time house price data than ever including our Market Score which tells you how competitive it is to buy a home in every neighbourhood right now.
All data is automatically refreshed the first week of every month — so you always see the latest numbers on the Toronto area real estate market, before the industry releases and the media reports on this data.
We have designed our map so you can browse the entire Toronto area at the all important neighbourhood level - because similar clusters of neighbourhoods often straddle different regional and municipal boundaries: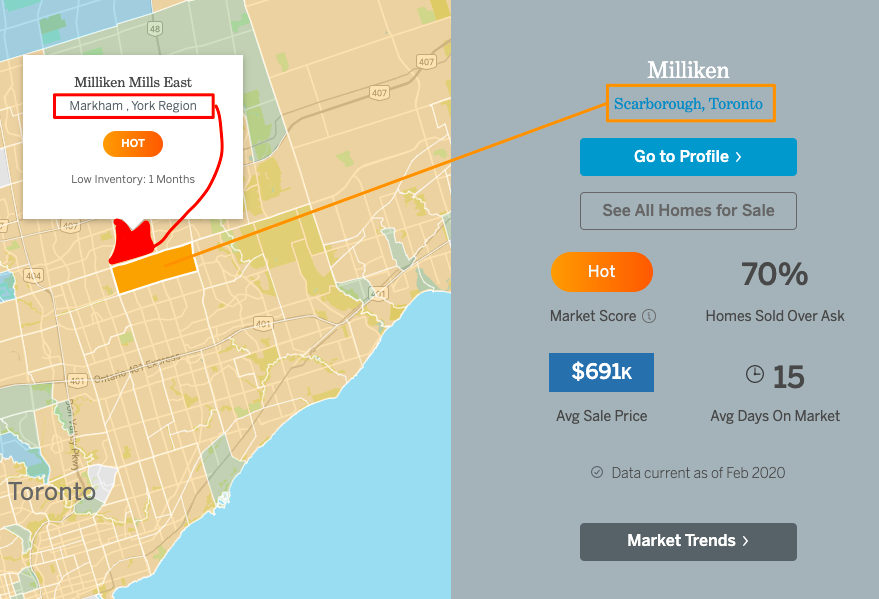 You can also quickly look up and locate a particular neighbourhood on the map: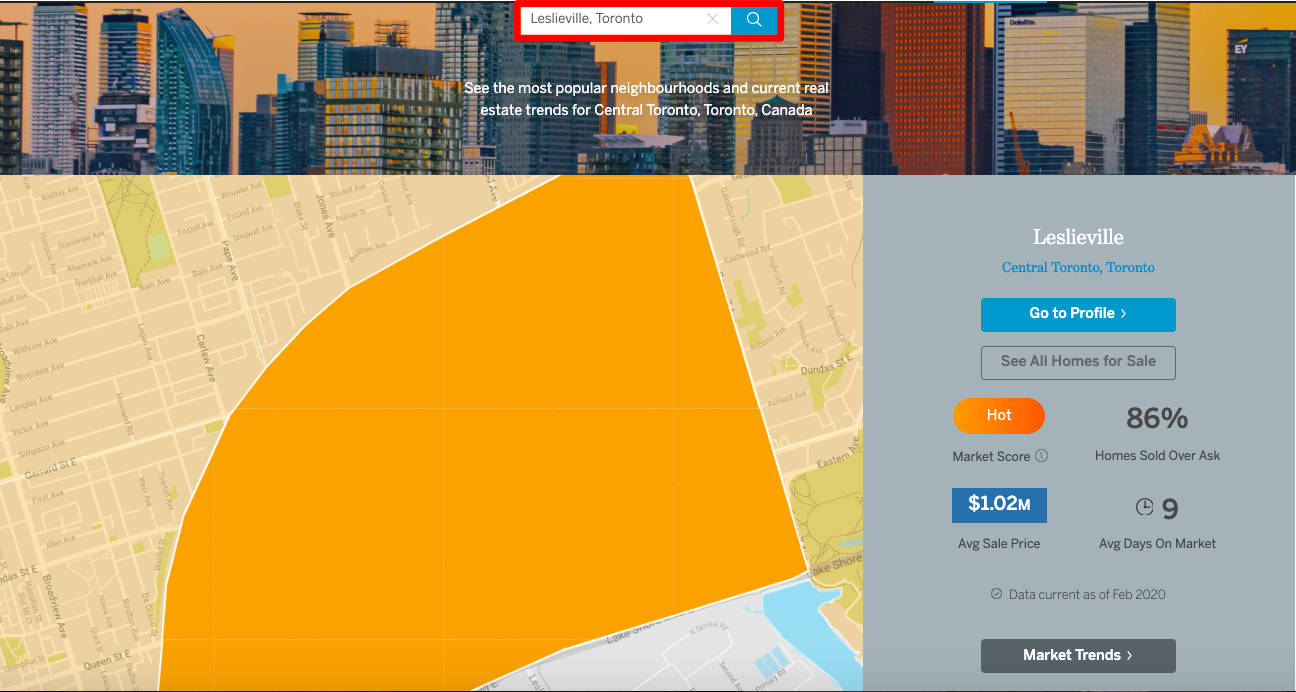 Quick links take you to even more info on every area you select:
Detailed profiles on every neighbourhood, municipality and region including school and demographic information
Market trend reports which dig even deeper into local market stats including home price appreciation over ten years, average rents in the area and more
Homes currently for sale, rent or recently sold in the area
You can also explore the most competitive neighbourhoods in every borough, municipality or region right now. Or look up a full directory listing of all neighbourhoods in your target area.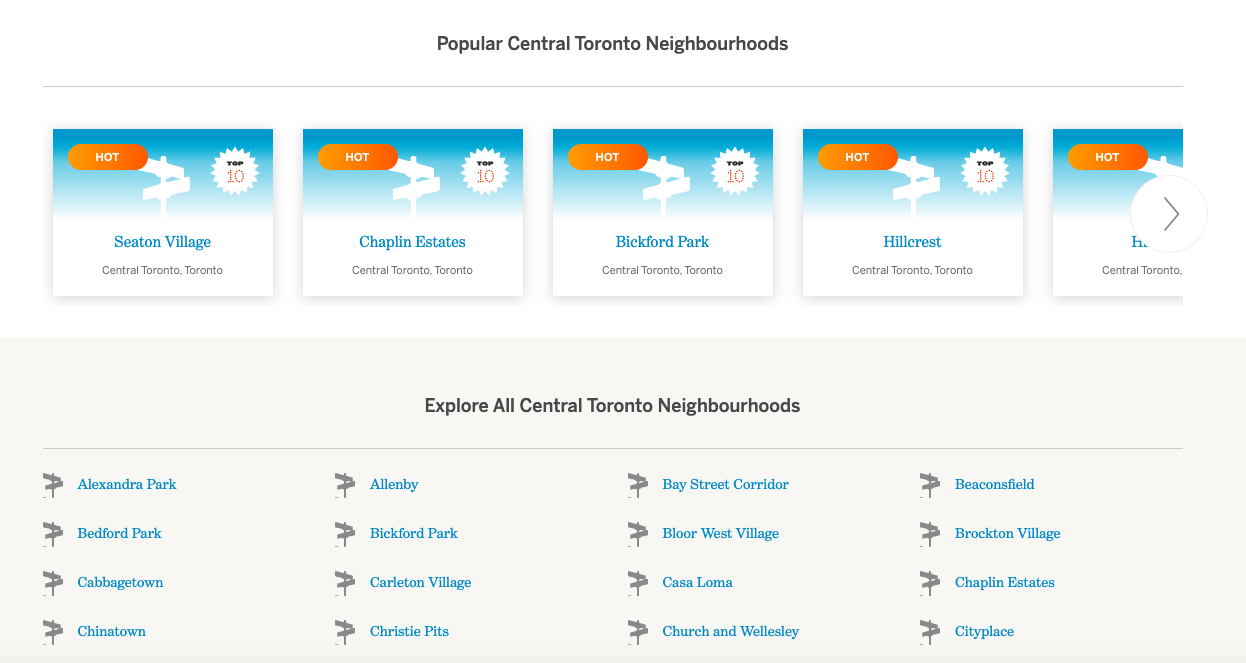 Jump to the map here and find the link to our neighbourhood map & trend pages from our main menu at our website Realosophy.com:

In our next post, we'll walk you through our newly expanded profiles for every neighbourhood, municipality and region in the Toronto and Greater Toronto Area and show you how you can use this data to make better real estate decisions.
Realosophy Realty Inc. Brokerage is an innovative residential real estate brokerage in Toronto. A leader in real estate analytics, Realosophy educates consumers at Realosophy.com and MoveSmartly.com and helps clients make better decisions when renting, buying, selling or investing in a home in Toronto and the Greater Toronto Area.

Email Realosophy
Share This Article