John Pasalis in Real Estate Roundup
Lamb vs Bee - Round 1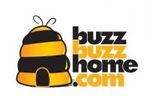 Back in July 2009, Matthew Slutsky from BuzzBuzzHome posted a skeptical review of Brad Lamb's newsletter of the same month which claimed that people could make an easy $40,000 by buying a new condo from floor plans before construction starts.
Curiously, Lamb replied to Slutsky's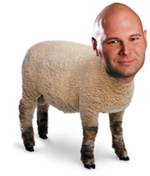 blog post over a year later in his newsletter this month stating that his investment advice has paid off handsomely for him and his clients, so baaaaa and buzz off. Interestingly, this April, Lamb felt that the time for making easy money in Toronto real estate was over.
Earn $40,000 Now (Brad Lamb July 2009 Newsletter)
Brad J Lamb reveals THE real estate investing secret; learn how to make a quick $40,000 immediately (BuzzBuzzHome.com, July 2009)
Buzz Off (Brad Lamb September 2010 Newsletter)
National Post Real Estate Roundtable (April 2010)
Bubble Talk
The Bubble Talk continues this week. The most interesting article is from David Rosenberg, chief economist for Gluskin Sheff, who appears to be softening his tone on Canada's housing market.
It may well be that Canada escaped a housing bubble and its inevitable aftershocks. But it is a close call. If it wasn't a bubble, it was at least a giant sud.
Rosenberg: Bubble or not, Canadian markets in for rude awakening (Globe and Mail)
Don't listen to the doomsayers on housing (Toronto Star)
Why (housing) bubbles aren't good for you (Toronto Star)
Canadians Like Moving
An interesting report published by TD this week revealed that 20% of Canadian repeat buyers have owned more than five homes and 23% of respondents plan to move in the next six years.

Canadians like moving house, survey reveals (National Post)
Toronto Real Estate Sales Figures
New home sales in the GTA were down 45% in August and resale home sales were down 22% during the first half of September.
More cracks in Toronto housing market (Financial Post)

Toronto home sales cooling off (Toronto Star)
More Real Estate News

More GTA office tenants looking to suburbs (Toronto Star)
Best bang for real estate buck is in Windsor (Toronto Star)
Neighbourhood association meets over Kippendavie condo proposal (Inside Toronto)
Toronto's Bloor Street strip 20th among world's most-expensive for retail rents: survey (National Post)
Canadians become top out-of-state homebuyers in Ariz (USA Today)
Helter-shelter (National Post)
Share This Article