Urmi Desai in Leslieville, Toronto Neighbourhoods, Real Toronto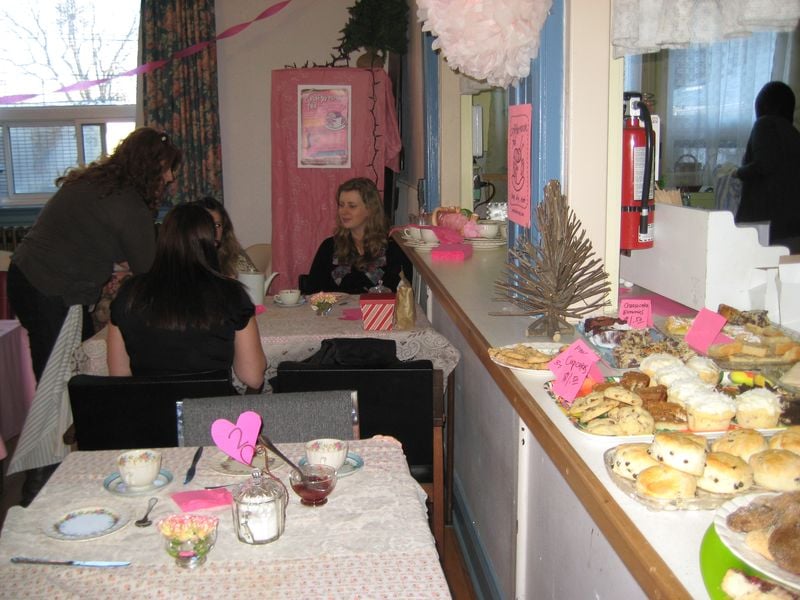 Walking to our Leslieville office this Sat, I stopped in to enjoy high tea at the Leslieville Crafternoon, a local crafts show and charity tea held at Queen East Presbyterian Church (at Queen East and Carlaw). The event was well organized by Leslieville's own boutique of handmade gems, Nathalie-Roze & Co.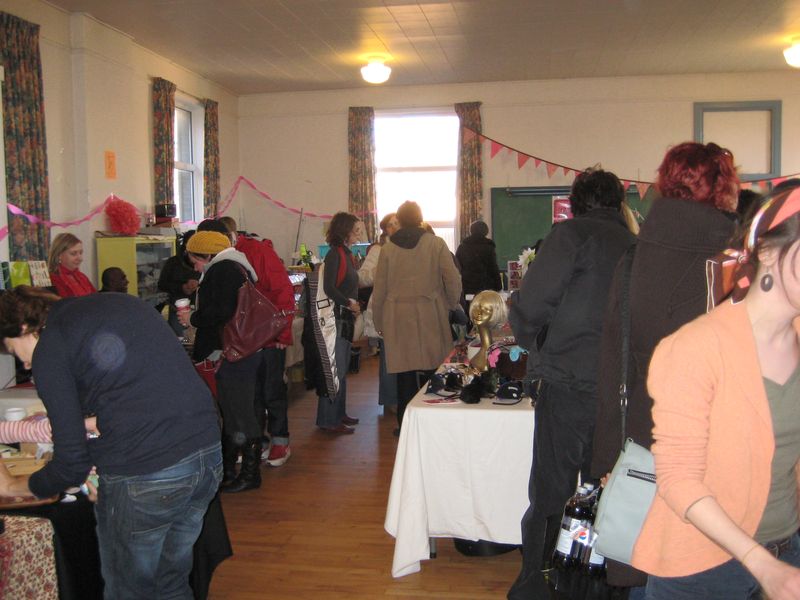 Over 30 vendors offered everything from vintage records recycled into notebooks to leather jewelry. The atmosphere was chummy as crafters are serious networkers both in Toronto and internationally (see the Etsy phenomenon) and Leslieville residents love their artisanal goods (be it food, clothing or coffee beans) and like to know the people who make them. It's an attitude that reflects an important consumer trend - the move away from passive consumption to active consumption, which means trying to understand how things are made and why certain approaches are more valuable. Tea, featuring scones from Leslieville's newest diet killer - Bobbette and Belle, was delicious and I particularly loved Katie Muth's beautiful and thoughtful cards which reflect her passion for the craft of lino-cut relief printing.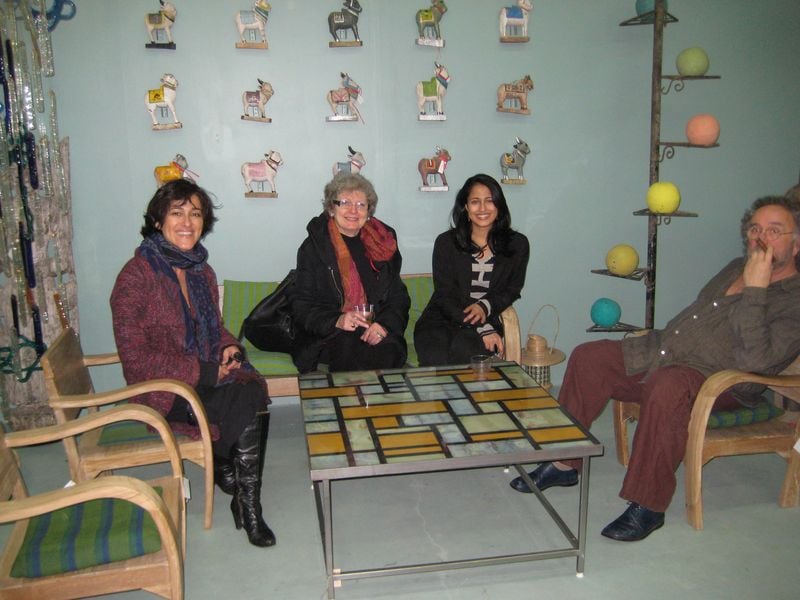 Marcela, Guest, Urmi, Aristedes @ Holy Cow
Next I dropped into the opening party at Holy Cow's Warehouse. The original store (at Queen East and Brooklyn) has expanded into Sam's old place, a few doors down at 1114 Queen East. The space is one of the more unique showrooms in the city, where any fears about intense colour are banished. Among the exclusive offerings are horse statues, hanging lanterns, marble tables and wooden day beds from Thailand, India, Morocco and Turkey. It's always nice to drink wine and chat with Aristedes, Alexia, Marcela and Jenela, the wonderful team at Holy Cow, where talk inevitably turns to tales of travel.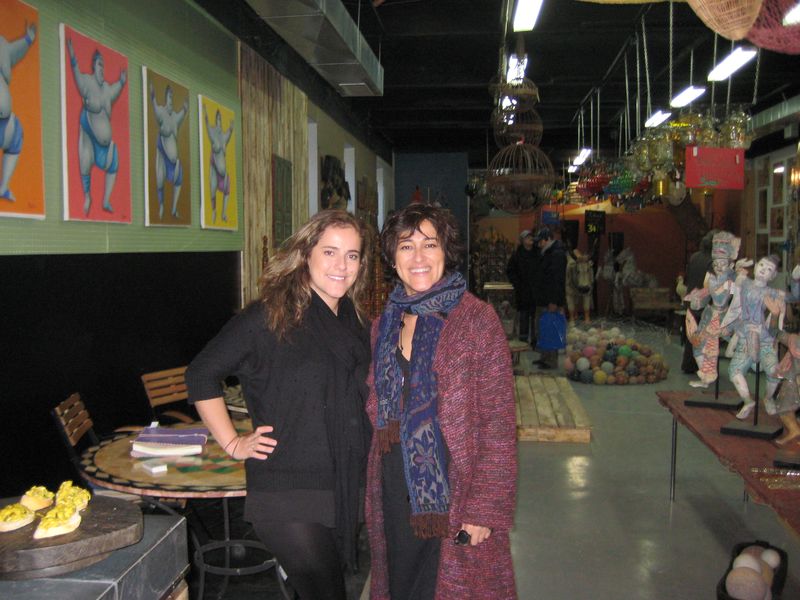 Maria-Jose and Marcela
I also had the opportunity to meet Marcela's daughter, Maria-Jose, who blogs about her journey through kidney failure, educating us about organ donation and providing smart and practical support for those facing similar challenges.
Another engaging day in the neighbourhood.
Urmi Desai is editor of the Move Smartly blog and is responsible for Realosophy's business development and marketing. Realosophy Realty Inc. Brokerage focuses on researching Toronto neighbourhoods to help their clients make smarter real estate decisions. Email Urmi
Subscribe to the Move Smartly blog by email
Share This Article