Urmi Desai in Toronto Neighbourhoods, Leslieville, Riverdale
Lots of change happening on the retail street at Broadview and Queen East. On a small block there are no less than 7 properties papered up. This is all textbook according to emerging neighbourhood theory - we'd expect existing retailers like discount stores to move out as leases expire and new businesses catering to a higher price point to move in. It will be interesting to see what comes in.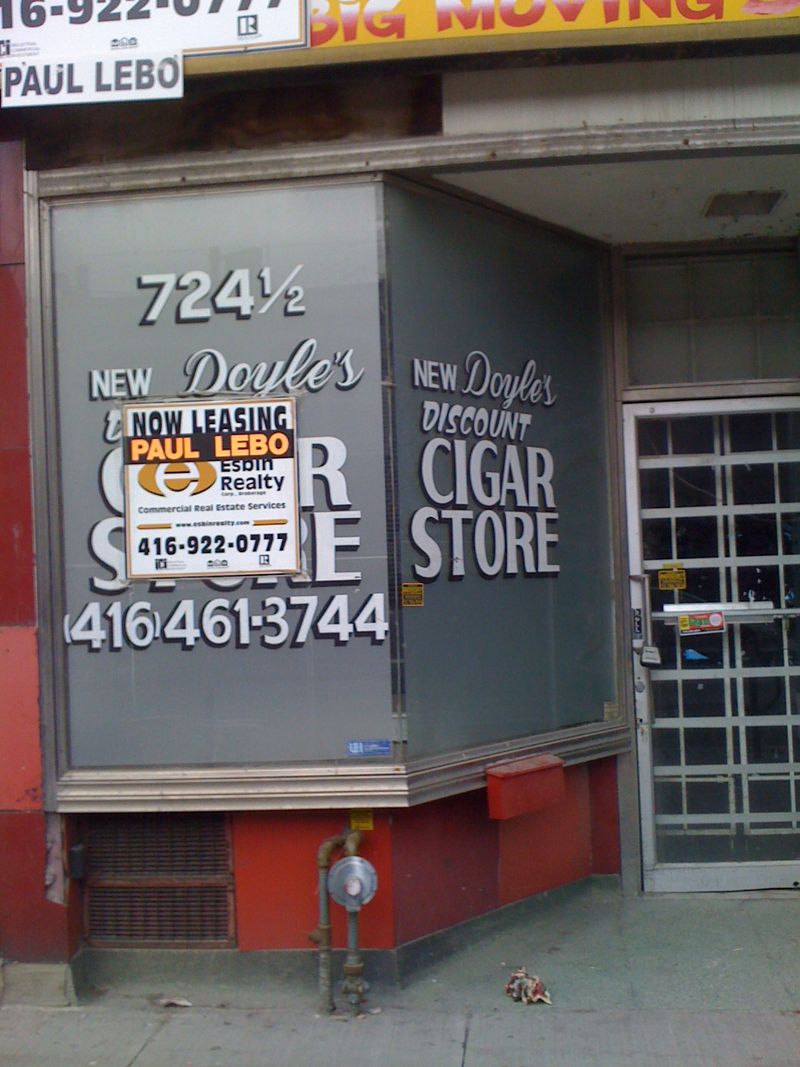 Some of what goes on isn't changeover as much as musical chairs, part of the manoeuvring that characterizes the art of business. Ring Audio is moving to a few blocks east to Carlaw, macFAB, a fabric industry stalwart (formerly of Queen West) is expanding to a new location across the street, and the indefatigable smile of Papa Sol's belies the fate of a tiny pizzeria that failed to open. And Jilly's? A recent report suggests nothing new - for now.
Urmi Desai is editor of the Move Smartly blog and is responsible for Realosophy's business development and marketing. Realosophy Realty Inc. Brokerage focuses on researching Toronto neighbourhoods to help their clients make smarter real estate decisions. Email Urmi
Share This Article