Realosophy Team in Media Roundup, Realosophy News
This week from Realosophy.com
Neighbourhood Spotlight: Financial District (King St.)
TTC CEO Andy Byford made a splash this week by touting a Streetcar Only Corridor on King.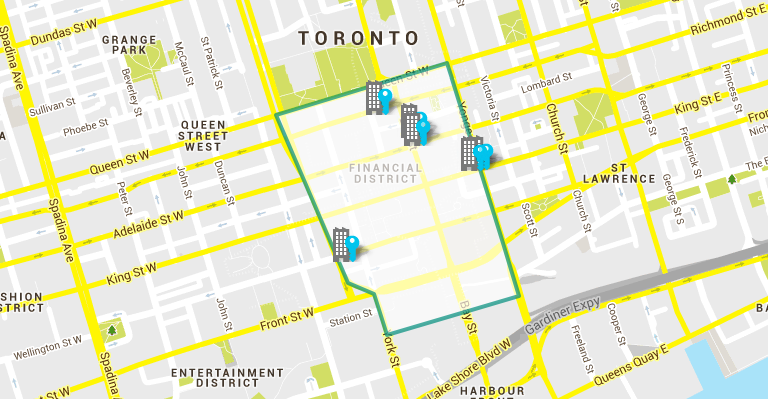 It's an idea that needs to be street tested, but its bold clarity was refreshing. Byford, a London Underground veteran who was Chief
Operating Operator at Australian New South Wales RailCorp prior to joining the TTC, will have to manoeuvre carefully if he is to be rainmaker in a city that tends to overcomplicate (Miller), only to collapse in a pile of simplicity (Ford).
One of the busiest streetcar routes in the city, King 504 moves (when it actually moves) 56,000 people daily, through some of the city's most rapidly densifying neighbourhoods.
Housing Market
Home sales bounce back, but a rate test lies ahead (Globe and Mail)
Canadian home sales rise 3.6 per cent in May over April (Toronto Star)
The alarming decline of housing affordability (Globe and Mail)
Canadian house prices holding firm (Toronto Star)

Other Real Estate News
Mayor Rob Ford asks real estate board to help get land transfer tax reduced (Toronto Star)
Do you actually use your condo balcony? (Globe and Mail)
Pre-approved financing may not be enough for home purchase (Toronto Star)
No need to mess with success on Queen West (Globe and Mail)
Canadians obsessed with real estate, poll suggests (CBC News)
Realosophy
Realty Inc. Brokerage is an innovative residential real estate brokerage in Toronto. A leader in real estate analytics and
pro-consumer advice, Realosophy helps clients buy or sell a home the
right way. Email Realosophy
Share This Article