Realosophy Team in Media Roundup, Toronto Real Estate News
All you need to know regarding the housing market in Toronto, Canada and abroad.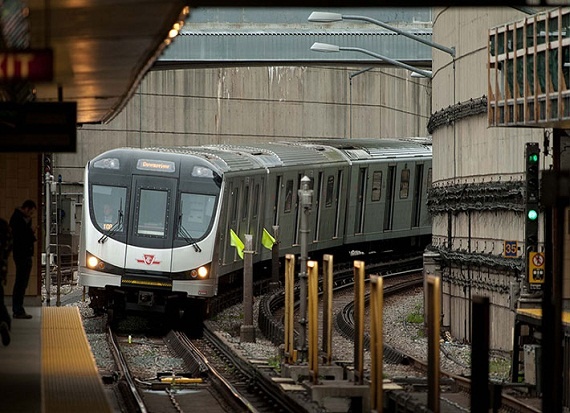 Photo Credit: TTC
This week in Toronto: Rob Ford gets his cherished subway, condo buyers scramble to tie up loose ends and a heartbreaking story out of Parkdale.
Elsewhere: Canada's infrastructure desperately needs an upgrade and the secrets to a happy commute -- yes, it's actually possible to love it.

Toronto
Toronto council votes for Scarborough subway extension (The Globe and Mail)
"I'm ecstatic. It's three years of nonstop battling but I did what the
people elected me to do and that's deliver a subway to Scarborough," a
delighted Mayor Rob Ford said after the meeting.
Toronto real estate: Condo buyers 'scrambling' to close deals (Toronto Star)
"Some have had to walk away from deposits worth tens of thousands of
dollars. Others have been forced to borrow from family — or against
their principal residence — to come up with final payments on condos
that lenders are no longer keen to finance, according to interviews with
a number of players in Toronto's condo industry."
What two-bedroom condos in three cities are selling for (The Globe)
"What does a two-bedroom condo look like - and sell for - in Vancouver,
Calgary and Toronto? We visit four, ranging from $275,000 to
$2.6-million."
Will 'micro-condos' take off in Canada? (CTV)
"These small living spaces -- dubbed "micro-condos" -- are already common
in heavily populated cities like Tokyo, Hong Kong and New York, and
they now appear to be coming to select Canadian cities."
Brampton divided on how to legalize basement suites (The Star)
"The split in Monday's crowd ran largely along cultural lines, with many
recent immigrants in support of legalizing basement suites, while some
longtime residents voiced concerns. Brampton has an estimated 30,000
illegal basement apartments."
Parkdale schools mourn deported Roma students (The Star)
"Over the past 18 months, especially since Canada tightened up its
refugee rules last December, hundreds of Toronto's Roma families have
been deported or given up and gone back."
Canada

Canada needs new 'world-class' infrastructure, federal records show (Postmedia News)
"Infrastructure Canada has estimated that the average Canadian household
is spending about $10,000 per year on transportation, more than it
spends on food."
USA
How The Shutdown Is Hurting The Housing Market (NPR)
"Housing is key to the economic recovery," says Zandi, the Moody's
economist. "It's already struggling under tight credit and this is a
problem adding to the impediments to a healthier market."
New York Remains World's Largest Real Estate Investment Market (Market Wired)
"New York is the largest global real estate investment market for the
third consecutive year - with volumes rising 39% to US$49.2 billion in
the year to Q2 2013."
A Short History of the Highrise (The New York Times)
"Each film is intended to evoke a chapter in a storybook, with rhyming narration and photographs brought to life with intricate animation."
Secrets of the Happiest Commuters (Wall Street Journal)
"How to create the perfect commute? Track down a few happy travelers, and
they'll tell you it's not just about length. People can enjoy commutes
as long as 45 minutes, studies show—and men are less frustrated by long
commutes than women."
International
International investors return to European property market (Financial Times)
"Germany
has continued to be attractive to international investors seeking yield
in a stable environment. Domestic property investors say they have
noticed interest from international property investors in some of the
country's core commercial centres such as Frankfurt, Hamburg and Munich."
South America's Tallest Tower to Deepen Glut (Bloomberg)
"The retail magnate's 62-floor Torre Gran Santiago in the
city's financial hub is part of a record amount of office space
about to flood the market."
Realosophy
Realty Inc. Brokerage is an innovative residential real estate brokerage in Toronto. A leader in real estate analytics and
pro-consumer advice, Realosophy helps clients buy or sell a home the
right way. Email Realosophy
Share This Article