Realosophy Team in Media Roundup, Toronto Real Estate News
All you need to know regarding the housing market in Toronto, Canada and abroad.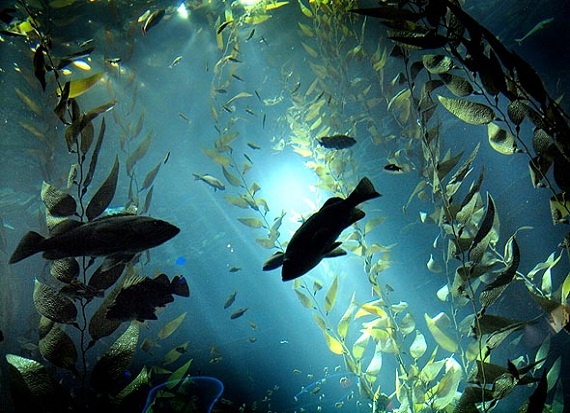 Photo Credit: Blog TO
This week in Toronto: Why renting instead of buying can reduce stress, a new aquarium is the talk of the town and a neighborhood struggles to deal with social inequality.
Elsewhere: Gloomy prospects for Canada's housing market, Detroit's booming once again and the abhorrent working conditions faced by migrant labourers building infrastructure for the 2022 World Cup.

Toronto
Toronto Condo Sales Jump in Third Quarter (Wall Street Journal)
"Sales of condos in Canada's biggest city jumped 18% in the third quarter compared to the same period a year earlier, the Toronto Real Estate Board said in a report released Wednesday."

Preet Banerjee sold his house and rents. Why he couldn't be happier (Globe and Mail)
"What makes renting really work for us is that we have the discipline to save the savings. We're experiencing a 33 per cent cash flow saving between owning and renting the same unit."
Abandoned George Street homes to become part of Seaton House (Toronto Star)
"Culverwell has lived in the area for a decade, and has witnessed the issues on George firsthand, from squatters in the sagging old houses to drug dealers hanging around the shelter on days that residents get their social assistance cheques."
Staff finds Bathurst development inappropriate (Post City)
"We're going to have traffic of large vehicles — garbage trucks, service vehicles, regular traffic of people accessing the underground parking lot, and that would significantly affect the enjoyment of our property."

Toronto's Ripley's Aquarium Is Officially Open for Business (Torontoist)
"But to say that this aquarium is anything like the AGO, the ROM, or the Toronto Zoo is a stretch. Those places use public dollars, and they have public missions. By contrast, adult visitors to the Ripley's Aquarium will notice that it seems to have been built as a sort of amusement park."
This Map of Toronto's Ethnic Distribution Raises Questions (Torontoist)
"So, if you look closely enough, everything is alright, right? Even if one area has a more concentrated population of white people while another has a greater share of black or South Asian residents, it all comes out in the wash, right? Well…"
Canada

Hot housing market expected to cool through winter (Star)
"If Toronto, Vancouver and Calgary were removed from the house-price equation, the average house price would have climbed just 4.3 per cent in September, year over year, notes CREA."
Canada's housing market begins to apply the brakes (Financial Post)
"While Vancouver sales were 63.8% from a year ago in September a closer look at activity remains below the 10-year average in Canada's most expensive city."

USA
In Detroit Suburbs, Housing Gloom Lifts (WSJ)
"If the city of Detroit has run out of money, many home buyers in the region appear to be taking little notice."
After Tragic Loss During Hurricane Sandy, a Woman Chooses Not to Return (NY Times)
"The Dresch property is now not much more than an empty lot: only the front steps remain, along with a hole that used to be the basement space. The flood surge pushed the home off its foundation."

9 Amenities Luxury Condo Buyers Should Ignore (Forbes)
"Ultimately purchasing real estate for your own use is a highly subjective experience. Just keep in mind that when you go to sell, the more superfluous items may not translate to value for the next buyer."
International
Is Britain heading for another housing bubble? (The Guardian)
"Prices are rising so fast, adds sales negotiator George Athanasi, showing me a smart, newly converted three-bed ground- and lower-ground floor garden flat that Castles has just sold for (wait for it) £535,000, that "even the surveyors are getting confused. We get calls: they want to know the recent comparables, whether these prices are real."
The True Story of the Horror Unfolding in the Desert (International Business Times)
"When I arrived in Doha, I was told I must work as a labourer. I couldn't turn round and go home as the boss wouldn't sign my exit permit. I work 60 hours a week and get paid $260 a month. I don't get any safety goggles or boots to work in. I got so fed up, I handed a letter of resignation to my boss, but he ripped it up and threw it in the bin in front of me. "
Realosophy
Realty Inc. Brokerage is an innovative residential real estate brokerage in Toronto. A leader in real estate analytics and
pro-consumer advice, Realosophy helps clients buy or sell a home the
right way. Email Realosophy
Share This Article