Realosophy Team in Media Roundup, Toronto Real Estate News
All you need to know regarding the housing market in Toronto, Canada and abroad.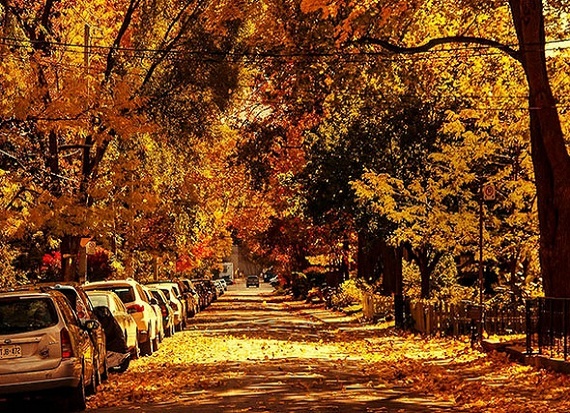 Photo Credit: Blog TO
This week in Toronto: People will pay more to live in walkable neighbourhoods, Generation Y find new ways to get by and it's time to get real on housing in this city.
Elsewhere: Manhattan is running out of gas stations, the housing bubble makes its mark across the world and Singapore tries to lead Asia from the brink of the abyss.

Toronto
Forget the "task force," let's actually talk about housing (The Grid)
"The increasing unaffordability of housing in this city is a huge problem, one that threatens the quality of life of virtually every Torontonian, and one that will shape the kind of city we become over the next couple of decades. Yet precious little time is spent figuring out what to do about it."
Canadian Housing Market At Increased Risk Of 'Correction' (Huffington Post)
"Near record high pricing has pushed the affordability of ground-related housing beyond the reach of many new home buyers in the GTA," BILD CEO Bryan Tuckey said. "This has resulted in a considerable reduction in sales, and the economic effects will likely be felt within a few years."
People Pay More For Walkable Neighborhood (Slate)
"Into the breach step Emily Washington and Eli Douardo who use Walk Score data to create a proper fixed-effects model across all metropolitan and micropolitan statistical areas in the United States and conclude on a preliminary basis that a one-point improvement in Walk Score is worth about $850 in extra willingness to pay for a house."
Oshawa's former city real estate manager sues city for $1 million (Toronto Star)
"The claim alleges irreparable damage to Harper's professional reputation and prospects of finding a comparable job, loss of enjoyment of life and dignity, as well as mental, emotional and psychological distress."
Canada
Not clear whether the final landing will be hard or soft (Globe and Mail)
"In its global wealth report, the bank flagged the nagging concern about real estate and the record high debt burden among Canadian consumers, noting the rather short cooling-off period after Finance Minister Jim Flaherty tightened the mortgage rules in the summer of last year."
Gen Y struggles in expensive housing, rental market (CBC)
"I live in a closet," says Jenna Materi, 28, who pays $200 a month to live in a space that fits a child-sized single bed and not much else."
Why analysts are suddenly bullish on Canadian stocks (The Province)
"Canadian stocks have lagged their U.S. counterparts for a number of reasons, one of the most prominent being fears that Canada's economy, particularly its housing market, would hit a rough patch over the coming years."

USA
That new home is not a lottery ticket (The Guardian)
"Your home certainly is likely to be your biggest asset. It can end up being the single greatest investment that you ever make. But basing your decision to buy on the assumption that it will be your best investment is foolish."
The best cities to flip a house (USA Today)
"All but two of the most profitable markets for home flipping last quarter were in California. "Coastal California is one of the most desirable markets in the country," said Bloomquist. This high demand is one of the reasons people were able to flip homes successfully in these markets."
U.S. existing home sales fall, price appreciation slows (Reuters)
"Homes are also not selling as fast as they did in the summer. A home's median time on the market in September was 50 days. That was up from 43 days in August, but down from more than 70 days a year ago."
Manhattan's Vanishing Gas Stations (NY Times)
"Spurred by the recession and now the recovery's development clamor, service stations popular among New York cabbies and motorists are literally losing their ground to apartments, stores and offices. Rezoning of these sites for residential use has also spurred development."

International
From Germany to China, frothy house prices raise concerns (The Globe)
"Today, numbers from China suggest trouble amid a fight by authorities to keep the property market in check. According to the National Bureau of Statistics of China, new home sales climbed in 69 cities and dipped in one, rising over all at 9.1 per cent in September from a year earlier, with the fastest at almost 21 per cent."
Singapore Shows Asia How To Crack Down on Housing Bubble (Bloomberg)
"In Singapore, the government raised the minimum down-payment on second-home purchases, brought in new taxes for foreign and corporate buyers, and added a stamp duty for all residential properties."
Realosophy
Realty Inc. Brokerage is an innovative residential real estate brokerage in Toronto. A leader in real estate analytics and
pro-consumer advice, Realosophy helps clients buy or sell a home the
right way. Email Realosophy
Share This Article