Realosophy Team in Media Roundup, Toronto Real Estate News
All you need to know regarding the housing market in Toronto, Canada and abroad.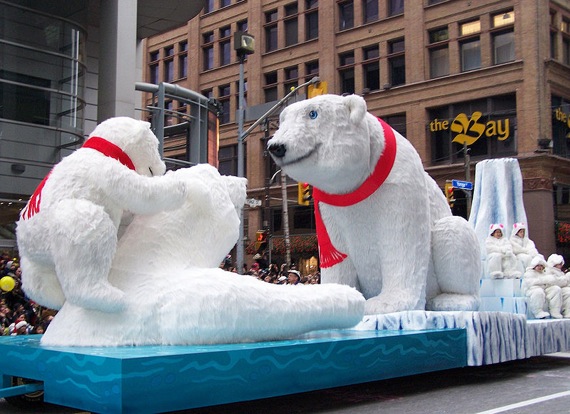 Photo credit: WikiCommons
This week in Toronto: Condo developers in the city set their sights on overseas investors, the echo boomers plan their next move and renting in Toronto remains a battle between cash, applications and bad landlords.
Elsewhere: Canadians want to live near local transit routes, the housing bubble hits Brooklyn and why is Europe's real estate market crusing for a bruising?

Toronto
With Toronto buyers tight-fisted, condo builders pick their targets (The Globe and Mail)
"Rising prices have put single-family houses out of reach for many, he says, and banks have tightened their lending. At the same time, money is flowing around the world looking for a safe place to park, he says. "We're now being compared to London and New York as safe places to put money."
Housing market firing up again as Toronto sales leap 19% (Financial Post)
"Sales in the Greater Toronto Area jumped more than 19% in October from a year ago. The Toronto Real Estate Board reported there were 8,000 sales last month, up from 6,713 a year ago."
Echo boomers set to hit the housing market in 2016 (Toronto Star)
"Echo boomers now account for half of Toronto's population, but where they've going to end up as they move into parenthood remains the great unknown."
No Vacancy (The Grid)
"Tough luck, apartment hunters: The city's insatiable demand for rental units has outstripped supply, putting landlords on top and sending rent prices skyrocketing. How did Toronto's rental market get so nuts?"
The Province Announces Designers for Ontario Place's New Park (Torontoist)
"Still unknown, in all of this, is what will become of the rest of Ontario Place. The park will cover only a small fraction of the site. Back in 2012, John Tory's advisory panel recommended mixed-use development with lots of public space, but Queen's Park doesn't necessarily need to adhere to that suggestion."
Canada
What 2014 could bring for Canada's real estate sector (The Star)
"Rising house prices will put more focus on how the nation can continue to provide enough affordable housing to a population base fuelled by strong immigration."
Forget schools and parks, Canadians increasingly want to live near transit (The Globe)
"With challenging infrastructure in all major Canadian centres coupled with the urbanization trend, there will be a continued demand for retail, office and residential space in our urban centres where there is easy access to mass transit."
Flaherty vows to intervene in housing market again if needed (The Globe)
"We have to watch out for bubbles – always – in markets around the world, including our own Canadian residential real estate market, which I keep a sharp eye on."
USA
Fewer homes repossessed by lenders in October (AP)
"Many large investors are eager to buy homes at public auction, where buyers are required to pay cash. That means they don't have to compete against typical homebuyers who must finance the home purchase."
Bid Wars Wane in U.S. Housing Markets on Supply Rise (Bloomberg)
"We are shifting from a frenzy to where buyers are taking a step back and being more analytical and unwilling to just make rash decisions."
House Prices and the One-Armed Policymaker's Dilemma (New Yorker)
"At breakfast this morning, my wife informed me that our home, which we purchased a decade ago, in a gentrifying section of Brooklyn, has risen in value by another hundred thousand dollars."
How the Word 'North' Affects Prices (New York Times)
"Residents often say that Central Park feels like their backyard. The street lacks the crowds and traffic of counterpart boulevards on its other sides, and at the Farmers' Gate at Lenox Avenue and the Warriors' Gate at Adam Clayton Powell Boulevard, the park throws its arms open wide."
International
China's Housing Sales Growth Shows Signs of Easing (Wall Street Journal)
"Property developers have been selling too well and the construction pace couldn't catch up," said Mr. Lee. Profit margins may also shrink after many firms paid record-high prices to replenish their land banks this year, he added."
"The European countries, where many housing markets had simultaneous regional implosions, seem to have instead developed a fatal attraction to government housing finance assistance. The irony is that to this point they had mostly been free of it – bank mortgage lending is mostly funded by covered bonds and deposits."
Realosophy Realty Inc. Brokerage is an innovative residential real estate brokerage in Toronto. A leader in real estate analytics and pro-consumer advice, Realosophy helps clients buy or sell a home the right way. Email Realosophy
Share This Article