Realosophy Team in Media Roundup, Toronto Real Estate News
All you need to know regarding the housing market in Toronto, Canada and abroad.
The Rob Ford-free edition.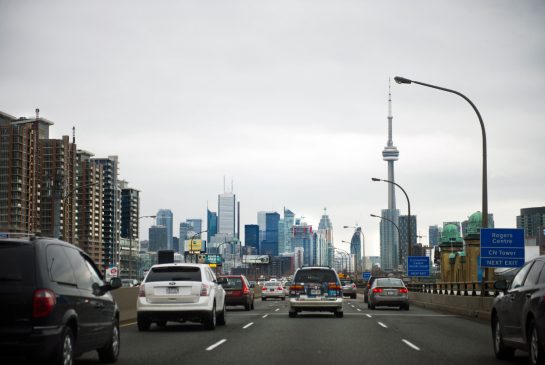 Photo credit: Toronto Star
This week in Toronto: More problems for condo developers, are you better off renting and good deals for cheap thanks to a supply and demand shortfall.
Elsewhere: Are certain cities better than others for roommates, a mega storm threatens the Philippines and Puerto Rico could be the next Greece.

Toronto
Better off renting? The new economics for young adults (The Globe and Mail)
"Let's assume Neil would qualify for a mortgage. If he went ahead and bought, he'd be giving up both financial flexibility and mobility. In a tight job market, being able to relocate to another city without the hassle of selling a house is a huge advantage."
Toronto condo sales decline 8% (CBC)
"Given the current sales trend and the expected number of launches for the fourth quarter, new condominium apartment sales will likely total approximately 13,000 units this year. That's down from 17,997 in 2012 and 28,190 sales in 2011."
New Condos Weighing on Toronto's Housing Market (Wall Street Journal)
"The way we've always pictured the Toronto market is that it's not a bubble," Mr. Guatieri said. "A bubble will deflate under its own weight. It's more a balloon that would require a pin to burst. And that pin hasn't come along."
Amid condo glut, Toronto developers luring buyers with fat discounts (The Globe)
"There are some 300-odd new condominium projects that are actively selling units in the Greater Toronto Area, she adds. "That's a lot of developers with a lot of product that's still sitting on their books that they have to sell."
Heritage report could halt Mirvish+Gerhy development (BlogTO)
"We think we will get a much better project without the retention of these buildings and it's a much more exciting project that way," he says. "Certainly that's our intention and we're going to proceed in that manner."
Canada
Across the country, real estate resilience persists (The Globe)
"Sales were up 19.2 per cent in the Toronto area last month, 37.8 per cent in Vancouver, 18 per cent in Calgary, 37.27 per cent in Victoria, 15.6 per cent in Edmonton, and two per cent in Ottawa."
Small-time investors are snapping up more commercial real estate in Canada (BuzzBuzz Homes)
"In what many have traditionally considered a 'big fish' game, more and more individuals are making the foray into the market—a reflection of confidence, climate and a new investor mindset."
Canadian Investor Bets on a Montreal Revival (WSJ)
"For more than two decades, Montreal was one of the sleepiest office markets in Canada, seeing no new private development as cities such as Toronto and energy-rich Calgary added millions of square feet of new space."
Walk Score Ranks Canada's Most Walkable Cities (Tech Vibes)
"Outside of Vancouver, which rivals some of the most walkable scores in the US (New York scores 87.6; San Francisco scores 83.9), Canada isn't amazingly walkable. The 10th most walkable city in America is Baltimore, scoring 66.2, more than 18 points above Canada's 10th, Calgary."
USA
What You Get for $750,000 (NY Times)
"The condo is on the 35th floor of a 2007 tower designed by Helmut Jahn, a Chicago architect whose projects have included the Sony Center in Berlin and One Liberty Place in Philadelphia."
The Best And Worst Cities For Roommates (Forbes)
"Living with roommates can be a pain or a joy, but the one reason we all do it is to save money on the rent. How much money do we really save?"
10 Cities With The Best Home Appreciation Potential (Fortune Builders)
"Of course, there are other factors which could impact these markets as well. For example, in Dallas and Houston, real estate investors may have to deal with substantial competition from new home and home builders."
If you buy a foreclosure, expect problems (Washington Post)
"The real question is whether the problems you uncovered could have been discovered by a reasonable home inspection."
International
Is Puerto Rico the next Greece? (USA Today)
"Then the real estate collapse hit Puerto Rico. The drop in home prices and the rise in mortgage failures prompted the Federal Deposit Insurance Corp. to force the closure of three Puerto Rican banks in 2010."
Realosophy Realty Inc. Brokerage is an innovative residential real estate brokerage in Toronto. A leader in real estate analytics and pro-consumer advice, Realosophy helps clients buy or sell a home the right way. Email Realosophy
Share This Article