Realosophy Team in Media Roundup, Toronto Real Estate News
All you need to know regarding the housing market in Toronto, Canada and abroad.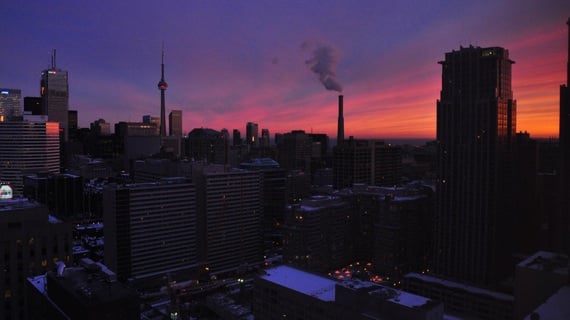 Photo credit: Gynormus-Cranius

It's a light round up this week as we can no longer resist the lure of elves bearing hot toddy gifts. In Toronto, we end the year wondering where the great slowdown of 2013 went and whether Santa will leave a hard or soft landing in our stocking. We end on a positively Dickensian note with a look at how far the homes we've come to rely on for safety and comfort have come. Happy Holidays to one and all!
Toronto
Real Estate Cheat Sheet: four trends to expect in 2014 (Toronto Life)
"Whether or not you think 2013 was a good year for Toronto real estate depends, to a large degree, on where you stand in the market."
2013: A red-hot real-estate odyssey (The Grid)
"Despite media reports, "expert predictions," and economists near and far suggesting that the Toronto buyers and sellers were in for a rude awakening in 2013, the average price of a Hogtown home actually increased by 11.3 per cent between November 2012 and November 2013. It almost feels like the more people want the market to drop off, the more it continues to ramp up."
Canadian Real Estate Association predicts a strong year in 2014 (Toronto Star)
"Sales of previously owned Canadian homes are turning out slightly higher than expected overall, and 2014 will be even stronger, according to a new projection from the country's largest real estate association."
Winter has yet to dampen GTA's hot housing market (Star)
"The key story in the GTA housing market continues to surround the availability of listings, or lack thereof," said TREB president Dianne Usher in a statement."
Canada
2014 housing market expected to be 'exceptionally healthy': Re/Max (CTV)
"Canada can expect an "exceptionally healthy" housing market in 2014 thanks to improvements in the overall economy that helped produce a surge in the latter half of this year, a leading real estate group said Wednesday."
International
10 dangerous things in Victorian/Edwardian homes (BBC)
"As houses were thrown up rapidly, one area of design that was often overlooked was the staircase, especially those installed for the use of servants. Made too narrow and too steep, with irregular steps, the servants' staircase was a deadly construction."

Realosophy Realty Inc. Brokerage is an innovative residential real estate brokerage in Toronto. A leader in real estate analytics and pro-consumer advice, Realosophy helps clients buy or sell a home the right way. Email Realosophy
Share This Article