Realosophy Team in Media Roundup, Toronto Real Estate News
All you need to know regarding the housing market in Toronto, Canada and abroad.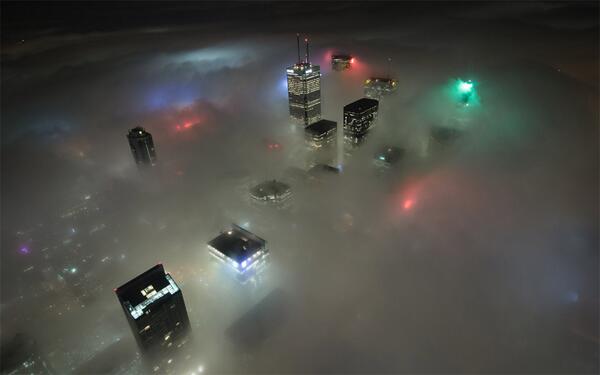 Photo credit: Metro Morning
This week in Toronto: Bidding war madness grips the city as one home draws 32 bids! What does this tell us about the city's housing market, will the prices of houses and condos fall anytime soon and the appeals court hears a big case.
Elsewhere: It's very expensive to live in Vancouver, or any Canadian big city for that matter, changes worry public housing residents in Chicago and the British crack down on the benefits enjoyed by some of their newest inhabitants.
Toronto
What this west-end bidding war says about Toronto's housing market (Toronto Star)
"It's a simple semi, not that much different from all the others lined up along Perth Ave. in the up-and-coming Junction Triangle, except that now it's got all the neighbours — and Toronto real estate watchers — talking."
In Hot Toronto Market, One Home Draws 32 Bids (Wall Street Journal)
"This one was a fully renovated, semi-detached house, which shares a common wall with another similar house, and features a 2,125-square foot lot, three bedrooms, two bathrooms, a sunroom overlooking a park and a finished basement apartment."
Real Estate Cheat Sheet: will house and condo prices ever fall? (Toronto Life)
"All the laws of Newtonian physics suggest that a thing simply can't go up and up forever. And yet, Toronto's real-estate market seems to exist in a universe where "down" isn't even a concept. Everything goes up—the buildings, the prices, the population—and it can start to seem as though there's no other way. It can't always be like this, but, for now, the numbers indicate that things will remain as they are. Here, four reasons Toronto's real estate is safe—for the moment."
Appeals court reserves decision in real estate competition case (The Globe and Mail)
"The Bureau has spent years trying to prove that the Toronto Real Estate Board, which represents more than 35,000 realtors and brokers, is engaged in anti-competitive practices. It had another shot to makes its point Wednesday, when it presented its case to the appeal court, after losing a lengthy hearing last year at the Competition Tribunal."
Canada
Canada housing market to stay the course in 2014 (Yahoo)
"It's that "soft landing" description that policymakers were hoping for after tightening mortgage rules for four consecutive years until mid-2012, with a goal of preventing a U.S.-style housing crash."
Vancouver's housing 2nd least affordable in world
(CBC)
"Canada's major metropolitan markets all have a rating of "severely unaffordable," and the report listed Canadian housing as the most overvalued among 20OECD nations."
Fitch changes tune on Canada's 'over-heated' housing market (Ottawa Citizen)
"In a report published on Tuesday the rating agency said it expects prices to remain "broadly flat" in Canada, in contrast to Australia, Germany and the U.K., where values will rise due to low interest rates, solid economic growth and increased availability of credit."
USA
Complaints About Closings (The New York Times)
"We recently finalized our 'Know Before You Owe' rules that improve the information you get when you're shopping for a mortgage and signing on the dotted line," said Peter Carroll, the bureau's assistant director for mortgage markets, in a statement provided by the agency. "As part of our effort to make sure these rules are effectively implemented, we're taking a deeper look at the overall mortgage closing process."
"But like many of the 56,000 Chicagoans displaced by the plan since its launch 15 years ago, Dunbar is unhappy with the results. She used a housing voucher to move to her current neighbourhood, which the CHA labels an "opportunity area" because its poverty rate is below 20 percent. Still, she said she was "better off" in the projects."
How the falling loonie, rising U.S. home prices are eating into property bargains (Financial Post)
"The question now is whether the chance to buy cheap U.S. property has come and gone. New data released yesterday from the Washington-based national association Thursday shows the median price of existing homes was up 9.9% in December on year over
year basis, up from the 9% year over year pace in November."
International
UK Housing benefit ban for jobless migrants, say ministers (BBC)
"Writing in the Mail, the cabinet ministers said: "No longer can people come here from abroad and expect to get something for nothing." They said immigration had made a "tremendously rich contribution to our country, both culturally and in terms of the talent it brings - but it must be controlled".
German foreign minister: Cameron 'damaging Europe' with call for immigration limits (Telegraph)
"Germany has benefited tremendously from this and surely more than others. Now many young people from southern Europe are coming to us, to learn and study," he was quoted as saying by the Financial Times."That benefits us and also helps the states from which they come. Whoever questions that damages Europe and damages Germany."
Realosophy Realty Inc. Brokerage is an innovative residential real estate brokerage in Toronto. A leader in real estate analytics and pro-consumer advice, Realosophy helps clients buy or sell a home the right way. Email Realosophy
Share This Article