Realosophy Team in Media Roundup, Toronto Real Estate News
All you need to know regarding the housing market in Toronto, Canada and abroad.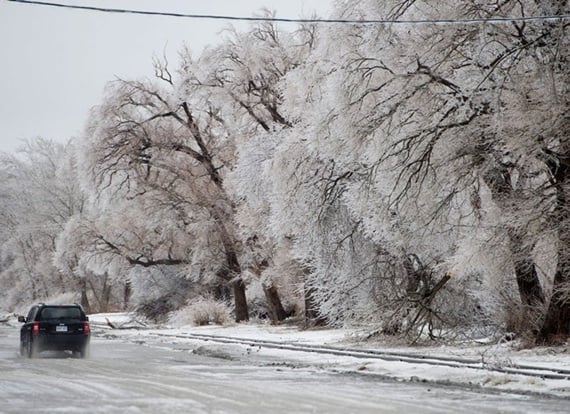 Photo credit: National Post

The weekly media round up is back! We wish you a warm and healthy New Year. Hopefully the words 'polar vortex' will never enter our lexicon again. On to the news!
This week in Toronto: Home prices continue to climb, the challenges of connecting the south core to the rest of the city, and how to cope with a crowded Subway car. Hint: there is no easy solution.
Elsewhere: Housing prices in Canada are going to keep increasing and will highlight a political divide in the process, a new Mortgage law in the United States has some worried, and Italy attempts to help its low income families.
Toronto
Home prices and sales keep climbing in Toronto (Toronto Star)
"The one thing that could take some heat out of the market — an increase in interest rates — could come later this year, but increases are likely to be gradual, economists and mortgage brokers predict."
5 Predictions For the 2014 Toronto Housing Market (Huffington Post)
"2014 will see better options for not only home sellers, but home buyers as well, continuing the shift away from the traditional agent model. This is great news for consumers, as competition and innovation will drive all real estate professionals to work harder and offer the best possible service."
The challenges of connecting Toronto's south core (The Globe and Mail)
"While some in the real estate business warn that a lack of infrastructure could be the undoing of the downtown core, the rapid growth of the south core makes it a prime target for investment."
Toronto Community Housing complex goes two weeks without heat after ice storm (The Star)
"Just because we live in community housing doesn't mean we shouldn't be treated properly," said Mary McCafferty. "I have a little heat, but I wouldn't say my place is heated."
TTC: tight-train claustrophobia (The Grid)
"That creeping, panicky feeling of faintness is grimly familiar to regular TTC subway riders. Streetcar and bus passengers can feel like sardines, too, but anxiety never seems to spiral to unmanageable levels on surface routes the way it does below-ground."
Canada
Canadian real estate most overvalued in world, study says (CBC)
"Real estate prices in Canada are the most overvalued in the world, according to a new study from Deutsche Bank, which estimates homes in the country are valued 60 per cent too high."
What soft landing? Bullish realtors see no slowdown at all for 'strong' housing market (Financial Post)
"We expect no landing, no slowdown, and no correction in the near-term. Conditions are ripe for as strong a market as we saw in the post-recessionary rebound of the last decade."
Think house prices are unaffordable now? It gets worse (The Globe)
"The "housing market is fine" people talk about immigration, low inventories and the fact they're not building any more houses in some urban downtowns. But questions about basic affordability undermine all of these supports for the market."
Home ownership emerges as Canada's great political divide (Ottawa Citizen)
"Taken together, what all of this draws is a distinctive profile of a certain type of voter. Likely proud of their asset, but concerned about their ability to carry its financial obligations. Rooted in one place and reluctant to see their neighbourhood decrease in perceived or real value. Wary of parties that might upset the economic balance that has allowed them to purchase their home."
USA
Housing experts warn of hiccups as new U.S. mortgage rules go live (Reuters)
"The ability-to-repay rule had been the most feared of a series of changes looming for mortgage lenders because if borrowers' homes are foreclosed upon, they could claim their banks should have known they could not afford the loans."
Tax Break Ending For Underwater Homeowners: Is It The Right Time? (Forbes)
"The good news is that number is shrinking. Last year at this time, nearly one in three homeowners with a mortgage were underwater. The dip seems to indicate that the housing market is continuing to recover – or correcting, depending on who you ask – from the subprime mortgage crisis in 2007."
Breaking and entering: Housing's big business (CNBC)
"Atlanta is one of the hotter investor markets now, as it is still in the early stages of both investor demand and home price appreciation. Thousands of properties will be set for auction each month in the greater Atlanta area, and Key is buying hundreds at a time. They are among the smaller investors."
International
In Britain, Housing Prices Rise the Fastest Since 2006 (New York Times)
"The strength, in part, reflects government intervention. Prime Minister David Cameron's government has been seeking to revive a sluggish economy by supporting the housing market through stimulus programs. The Bank of England has also kept interest rates at 0.5 percent since March 2009, a record low that has helped spur new purchases."
Italy tweaks housing tax to help poorer families (Reuters)
"Italy's government made more changes on Wednesday to its already much-altered system of housing taxes, giving local authorities room to raise rates on more expensive houses to fund deductions for lower income families."
Realosophy Realty Inc. Brokerage is an innovative residential real estate brokerage in Toronto. A leader in real estate analytics and pro-consumer advice, Realosophy helps clients buy or sell a home the right way. Email Realosophy
Share This Article