Realosophy Team in Media Roundup, Toronto Real Estate News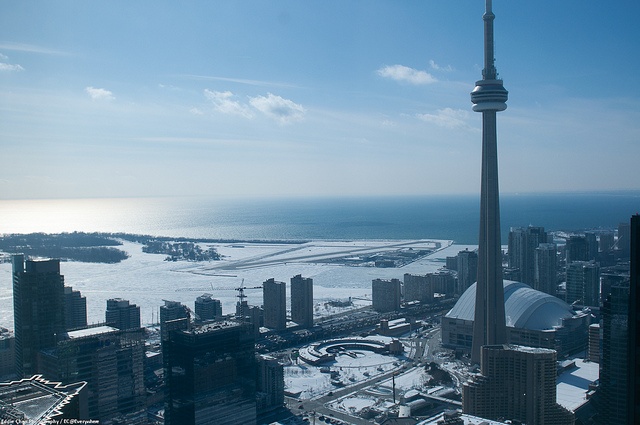 Photo Courtesy: flikr.com
All you need to know regarding the housing market in Toronto, Canada and abroad.
This week in Toronto: Rob Ford makes more bold claims, timing is everything in the condo world, and luxury real estate continues to take off.
Elsewhere: Fears of a Canadian housing crash continue to fester, the new 'it' guy in Las Vegas, and 11 million empty homes in Europe.
This Week From Realosophy.com
A beautifully renovated semi located in the heart of walkable Leslieville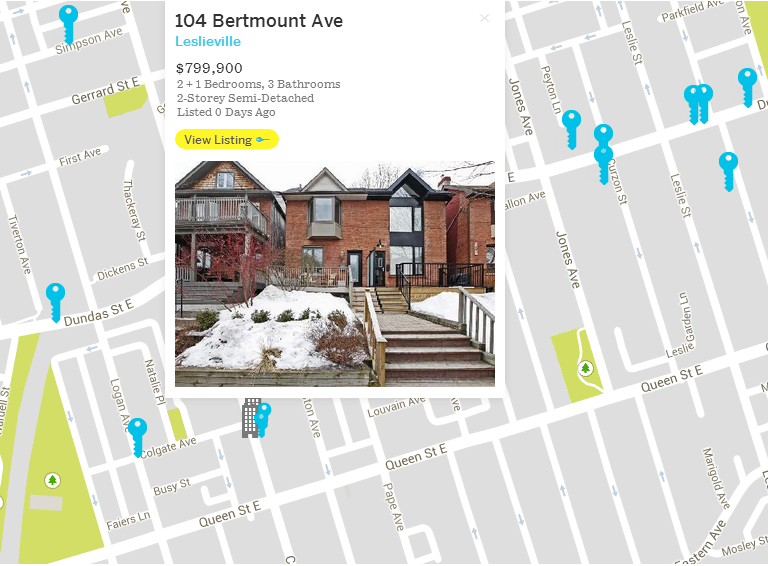 Photo credit: realosophy.com
Toronto
Duly Quoted: Rob Ford on Toronto Community Housing (Torontist)
"We've achieved a great deal at Toronto Community Housing. It is 100 times better than it was three years ago."
Luxury real estate: Inside a $13-million condo (CBC)
'[Often] we're seeing buyers from India, China, the Middle East and Europe seeing Toronto as great destination," said Gurinder Sandhu. executive vice president for Ontario-Atlantic Canada Re/Max.'
Right timing lets buyer grab King West condo (The Globe and Mail)
'Local developer Peter Freed and international designer Philippe Starck collaborated in the creation of a mid-rise with ultra-modern suites, like this third floor unit with oak hardwood floors, sliding bedroom doors and a Scavolini kitchen with Caesarstone and stainless steel finishes.'
Raising kids in a condo (Toronto Star)
'Chan preps dinner as she talks about the pros and cons of living en famille in 1,385 square feet. When they bought in 2001, the couple had differing viewpoints. "I could envision having a family in a condo downtown," says Chan. "But I think Kirby always assumed we would move when we had children. We've grown to love and appreciate the convenience, though, and don't ever want to move." '
Canada
Real estate making us richer (The Star)
"There are doubters and skeptics that say the housing market is not sustainable, but we don't see a bubble coming," said BMO senior economist Robert Kavcic.
Big city mayors ask feds for housing, gridlock cash (Toronto Sun)
'Big city mayors say Canada loses $10 billion annually to gridlock and that a housing crisis looms without more guaranteed funding from the feds.'
Canada Housing Crash Feared Among Analysts: Reuters Poll (Huffington Post)
'However, the report also said that much of the imbalance in the market reflects "frothier conditions in the larger urban centres of Toronto and Vancouver." '
USA
Is Tony Hsieh downtown Las Vegas' savior or conqueror? (Las Vegas Sun)
'They call themselves Zapponians, a close-knit group connected to Hsieh, CEO of Zappos and the bold leader of a major transformation of downtown Las Vegas. Friends, co-workers and colleagues, they're all here for a show of allegiance to tony and the group before his 40th birthday party.'
BofA under probe over US housing programme, forex (The Star)
'The Charlotte, North Carolina-based bank also said in the filing that government authorities in North America, Europe and Asia are investigating the bank's conduct and practices in foreign-exchange markets as part of a broader industry inquiry.'
U.S. housing recovery uneven across markets, study finds
(Reuters)
'By 2018, the median price of single-family homes will be close to the peak reached in 2006 before the national market cratered, according to the study from the Demand Institute, a nonprofit think tank operated by The Conference Board and Nielsen. But there will be winners and losers.'
International
Britain's housing market shows no sign of cooling down, says Nationwide (The Guardian)
'Price growth is being supported by the fact that the supply of housing remains constrained, with housing completions still well below their pre-crisis levels, which was already insufficient to keep up with the pace of household formation.'
India's HDFC raises $300 million for low cost housing
(Reuters)
'The managers of the deal include State Bank of India and Sumitomo Mitsui Banking Corp as lead arrangers and bookrunners, and the Bank of Tokyo-Mitsubishi UFJ Ltd and DBS Bank Ltd as mandated lead managers.'
House homeless twice over: Outrage in Europe over 11mn empty homes (RT)
'Among the frontrunners with vacant houses are the UK with 700,000 homes; Germany with 1.8 million; France with 2.4 million; and finally, Spain with some 3.4 million homes which are languishing without tenants. These figures are a result of data collated by The Guardian.'
Realosophy Realty Inc. Brokerage is an innovative residential real estate brokerage in Toronto. A leader in real estate analytics and pro-consumer advice, Realosophy helps clients buy or sell a home the right way. Email Realosophy
Share This Article