Realosophy Team in Media Roundup, Toronto Real Estate News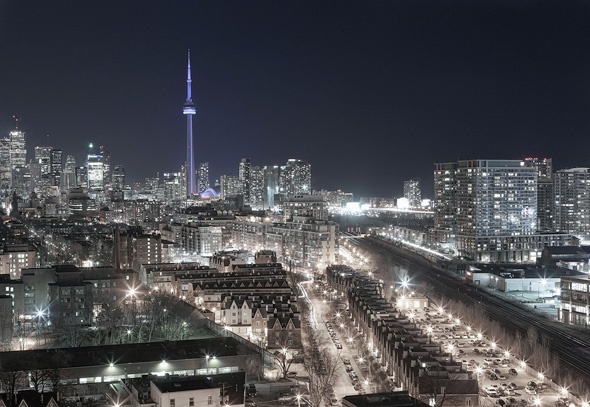 Photo Credit: Blog TO
All you need to know regarding the housing market in Toronto, Canada and abroad.
This week in Toronto: Buying a house in Toronto is not for the faint of heart, Condo sales begin to flatline, and houses in the GTA are all the rage.
Elsewhere: Mixed feelings on Canada's housing market, foreclosures drop in the United States, and buying property in Croatia might be a good idea.
This Week From Realosophy.com
A spacious family home in Central East York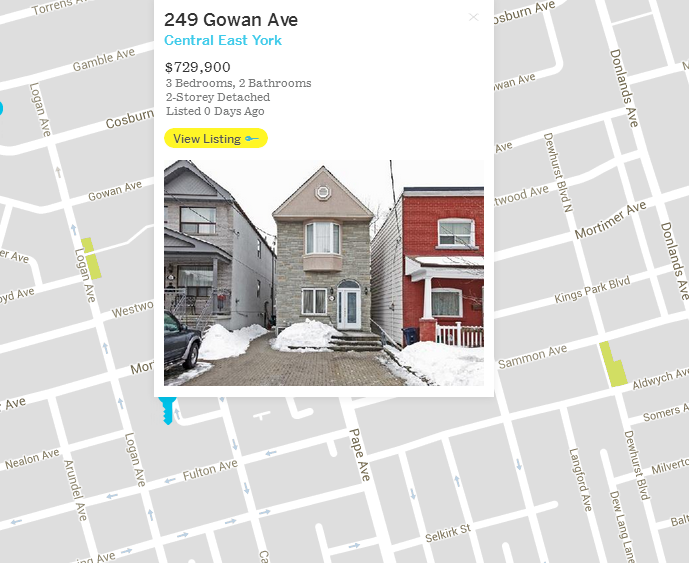 Photo Courtesy: realosophy.com
Toronto
Toronto's new high-stakes sport: Extreme house bidding (The Globe and Mail)
"Everyone expected the house would sell for more than asking – especially after more than 100 parties turned up for showings – but the final price was far beyond expectations. The homeowner spent more than five hours meeting agents and reviewing offers through two rounds of bidding."
Toronto condo prices set to drop as demand wanes (Yahoo)
"While 4 per cent may not sound like a big drop, it's the forecasted downward direction that economists and investors will be watching closely. There have been predictions for years that Toronto's condo boom could wind up a bust as the condo craze continues."
"Toronto's "priority neighbourhoods" program has been a source of controversy since the city started it eight years ago. Neighbourhoods that received the designation have had to bear the stigma of being singled out for poverty, but have also been on the receiving end of some investment from government organizations and nonprofits like the United Way. Now, the city has devised a new system for deciding which neighbourhoods should have priority status (the new term is "Neighbourhood Improvement Area"), and it seems as though the list of designated areas is in for some big changes."
GTA home prices tell tale of 2 cities: condos vs. family homes (CBC)
"Real estate in the Greater Toronto Area is becoming increasingly divided between existing single family homes and a crush of new condo towers, one of Canada's biggest banks says in a report issued Monday."
GTA houses stay hot, but condos are not, says TD (Toronto Star)
"Even the detached home market isn't uniform: Most of the deals are resales. The GTA saw only 9,000 sales of newly constructed single detached homes, out of 43,000 total sales. By contrast, in 2002, GTA buyers snapped up 22,000 newly constructed single detached homes."
Canada
Ottawa's 'dangerous' housing market meddling threatens jobs, economy (Financial Post)
"But what's most disconcerting to him about the concern about the housing market expressed by economists, media and government officials is it has led to action from the federal government to change mortgage rules on four separate occasions — something he says the market didn't need."
Why the doomsayers are wrong about Canada's housing market (The Globe)
"It looked at a variety of indicators to assess Canada, including the debt-to-income ratio and record condo construction. But the conclusion that home prices topped the global list for overvaluation was based on two measures, price-to-rent and price-to-income. The report said that the price-to-rent ratio was 88 per cent above its historical average, and the price-to-income ratio 32 per cent above its historical average. The economists averaged those two numbers, and got 60."
Meddling with mortgage rules could create 'unpredictable' housing market (CTV)
"The report by Toronto-based analyst Will Dunning stands conventional wisdom on its head as related to the Canadian housing market, which almost every think-tank and economist believes is overheated and headed for a fall, whether by way of a soft landing or crash."
USA
Foreclosures Hit Lowest Level Since 2006, Says RealtyTrac (Forbes)
"In an encouraging sign that the housing market continues to recover, the majority of states saw a decline in foreclosure starts (which are typically measured by default notices). A total of 51,842 properties began the foreclosure process in February. That's the lowest level since December 2005, well before the housing market crashed. Foreclosure starts are an important harbinger of the market, because they catch potential foreclosures at the earliest possible point. February's foreclosure starts come in 9% lower than January's level, 27% lower than one year earlier."
"With the number of foreign investors on the rise in New York real estate, Mr. Pichulik identified a demand for management services that he says was not being met. Traditional management companies do represent absentee owners but are not always equipped to deal with complicated tax issues, for instance, and might not be available at 2 in the morning when a client calls from another time zone. Mr. Pichulik, who is 30 yet has the résumé of a seasoned authority, had found a niche."
The U.S. Cities That Have Profited The Most In The Stock Market And Housing Boom (Forbes)
"Just as the current asset-driven recovery has had disparate impacts depending on social class, it has affected different regions in divergent ways. To gauge which areas have benefited the most from asset inflation, Mark Schill, head of research at Praxis Strategy Group, looked at the percentage of income derived from rents, dividends and interest in the nation's 52 largest metropolitan areas and 100 most populous counties."
International
'Pent-up' housing market demand dying down in the UK, Rics says (BBC)
"Separately, figures from mortgage lenders show that the government's recently launched Help to Buy mortgage guarantee scheme seems to have reduced the size of the average deposit required of first-time buyers."
Housing Hunting in ... Croatia (NY Times)
"Croatia's entry into the European Union last July has had little effect on the housing market, which has remained largely stagnant after prices fell about 30 percent in the global real estate crisis, said Jelena Cvjetkovic, an associate with Savills International, who has this listing."

Realosophy Realty Inc. Brokerage is an innovative residential real estate brokerage in Toronto. A leader in real estate analytics and pro-consumer advice, Realosophy helps clients buy or sell a home the right way. Email Realosophy
Share This Article