Realosophy Team in Media Roundup, Toronto Real Estate News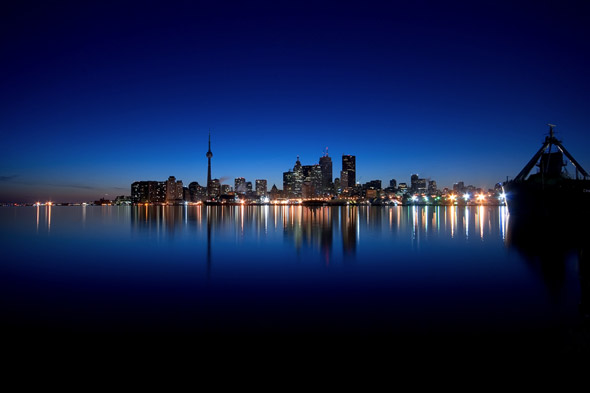 Photo Credit: Blog TO
All you need to know regarding the housing market in Toronto, Canada and abroad.
This week in Toronto: Some real estate agents go the extra mile to help the elderly, how to make an offer that cannot be refused and home buyers squeezed out of the market must save more, or settle for less.
Elsewhere: Ottawa's meddling threatens Canada's housing market, home builders in the United States remain cautious and China could suffer a fate worse than the U.S.
Toronto
Real estate agents offer extra services for seniors (CBC)
"Lebow is a master accredited senior agent — one of few who help connect seniors with various services they will need to make a successful move, including lawyers, tax specialists, auctioneers and even professional organizers."
TCHC employees being sued over technology appropriation (Toronto Star)
"A multi-million-dollar lawsuit alleges that two senior employees at Toronto Community Housing Corp. used their insider status to gather technology information from a private company under contract with the city's housing agency to help their own fledgling IT business."
Making an offer they can't refuse (The Grid)
"In the end, only one buyer will go home happy at the end of offer night, forcing all the other unlucky bidders back to the drawing board. If you're growing weary of the offer game, however, rest easy knowing that the ultra-busy spring market is almost upon us: The number of new freehold-property listings is always highest in April, May, and June."
Home buyers squeezed out of market must save more - or settle for less (The Globe and Mail)
"If people can't afford houses they can look at condos. People are also buying farther from downtown," she says. In Toronto, "I know everyone wants to live downtown, but they're now looking in places like Hamilton and Markham. That's why we need better rapid transit – we absolutely need to fix that."
Is home ownership a financial priority for millennials? (The Globe)
Mr. Godinho's father started taking his son to real estate investment seminars at a young age. "My dad believes when you invest in something tangible, you have security in your investments. With a portfolio of stocks, your money is at risk. He always stressed how important real estate is."
Canada
Real estate association trims 2014 home sales forecast as year off to slow start (The Star)
"In a new forecast of Canada's closely watched housing market, the association says 2014 is off to a slower start than many years but there's no sign of a crash and predicts activity will pick up."
All the data point to a soft landing for Canada's housing market (The Globe)
"Mortgage costs, not just house prices, are the principal deciding factor for potential home buyers. This makes comparison of monthly payments to incomes and rents more relevant than similar comparisons using house prices alone. Slowly rising mortgage rates and a modest slowing in housing starts will gradually cool the housing market. But ongoing employment and population growth will continue to support housing demand."
Forget about high house prices - debt levels signal middle-class distress (The Globe)
"You didn't use to hear net worth mentioned much as it's completely detached from the day-to-day life of spending and saving. But lately, net worth has gained some stature. In the debate over how financially healthy Canada's middle class is, it's become the gauge of choice for those who think we're doing fine. This demands a reality check."
Canada's housing ends four-month skid on gains in Toronto (BNN)
"Home sales in Toronto, Canada's biggest real estate market, rose 2.4 percent in February to 6,958 units, after declining 4.2 percent in January. Sales in Vancouver were up 1.5 percent in February, the association said in today's statement."
USA
Home Builders Remain Cautious About Housing Market (Wall Street Journal)
"A number of factors are raising builder concerns over meeting demand for the spring buying season," said NAHB Chief Economist David Crowe. "These include a shortage of buildable lots and skilled workers, rising materials prices and an extremely low inventory of new homes for sale."
U.S. housing starts fall, but permits rebound (Reuters)
"While mortgage rates have dropped a bit and the weather is starting to warm up, housing will probably take a while to regain strength as high prices and a shortage of homes on the market keep out potential buyers."
Home sales woes: Fewer people moving out (CNBC)
"So-called household formation is when a person moves out of a home they are living in with others and into a home they live in on their own. They can move into an owned or rented home, but the idea is that they are creating a household where there wasn't one before."
International
A Chinese housing market crash could be even more disastrous than America's (Quartz)
"This is comparable to when the US property bubble burst, since property prices did not collapse in New York, but instead in places like Orlando and Las Vegas," Zhang says. "In China, the true risks of a sharp correction in the property market fall in third- and fourth-tier cities, which are not on investors' radar screens."
Chinese investment in the Australian housing market has been overhyped (The Guardian)
"On the whole, investors from the US have often spent far more than those from China, and Canada has also surged strongly in the past year. Yet we've heard little about Americans and Canadians coming here and "pricing locals out of the market".
London's Century-Old Idea to Address Its Affordable Housing Crisis (The Atlantic)
"Indeed, London's housing development problems mirror the difficulties many big cities have: the city wants more new, affordable homes, but it doesn't want to eat into developers' profits or deflate the housing market."
Realosophy Realty Inc. Brokerage is an innovative residential real estate brokerage in Toronto. A leader in real estate analytics and pro-consumer advice, Realosophy helps clients buy or sell a home the right way. Email Realosophy
Share This Article