Realosophy Team in Media Roundup, Toronto Real Estate News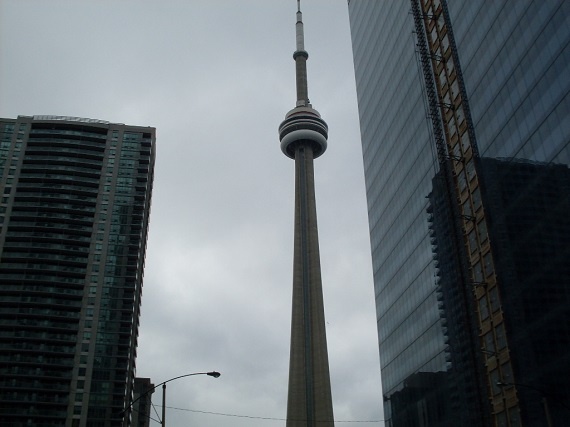 All you need to know regarding the housing market in Toronto, Canada and abroad.
This week in Toronto: T.O's diverse food gets rave reviews, the housing market wars continue unabated, and cash continues to rule everything around it.
Elsewhere: Canada's housing market is overrated according to some, Fort Worth is the place to be, and troubling signs in Dublin.
Toronto
Toronto's Ethnic Buffet (New York Times)
"When I tell my friends in Toronto how much I love their city, they often say, "Really?" I always assume they imagine I'm just trying to be gracious, or perhaps — with characteristic Canadian modesty — they're reluctant to acknowledge how easy their city is to love."
Ranks of mega-wealthy to surge as Toronto leads way (The Globe and Mail)
"According to the group, Toronto, one of the three Canadian cities ranked, was home to 1,184 such people last year, but their ranks are projected to swell by 23 per cent to 1,456 in 2023."
Can you really afford that mortgage? Know your Real Life Ratio (The Globe)
"They're handing out mortgages to people without any apparent understanding that today's home-buying couple is tomorrow's family of three or four. A lot happens to one's ability to afford mortgage payments when kids come along, but you'd never know it by the way lenders qualify borrowers."
Shortage of new listings fuelling desperation among Toronto home buyers (Toronto Star)
"And expect more of that to come, cautions BMO Economics in a home-buying report released Wednesday that found the appetite for bidding wars is highest in Toronto, with some 44 per cent of folks surveyed saying they would get into a multiple-bidding situation in their efforts to find a house."
Toronto housing market a battlefield - and cash is the weapon (The Globe)
"The street seems to have a supply of the most sought-after of commodities: Houses with an asking price well below $1-million. That gives buyers hope that, when all the dust has settled, they'll have a dwelling or building site for not much more than $1-million."
Canada
Pimco sees Canadian housing market falling as much as 20% (Financial Post)
"The world's largest manager of bond funds has been reducing its holdings of Canadian debt after a run of strong profits, he said. The housing decline, which could be cancelled out or reduced to 10% when accounting for inflation, will cause a pullback in consumer spending, capping economic growth this year in Canada around 2%, Devlin said."
North America's top 20 housing markets: Vancouver, Toronto, Calgary among most expensive on continent (Financial Post)
"Canadian housing is overvalued," Ed Devlin, the London-based head of Pimco's Canadian portfolio, told Bloomberg recently. "I would expect to see it [correction] happening at the end of this year, we're going to start to see housing roll over."
Canadian home sales defy expectations (Globe)
"The average selling price on Toronto's Multiple Listing Service last month was $553,193 – an increase of 8.6 per cent from a year earlier – the local real estate board said on Wednesday. The MLS Home Price Index, which seeks to create a more apples-to-apples comparison of prices over time by accounting for changes in the type and location of homes that are selling, was up 7.3 per cent."
USA
Michael Milken: How Housing Policy Hurts the Middle Class (Wall Street Journal)
"The American dream traditionally meant that anyone could get ahead based on ability and hard work. But over the past few decades, the United States government created incentives through housing programs and the tax code that changed the dream for many Americans. Middle-class families began to think of homes as investments, not just shelter. When the housing market crashed, everyone suffered—homeowners, investors, wage-earners and taxpayers."
The Weird Way Harsh Winter Weather Brought The 'American Dream' Back To The Housing Market (Business Insider)
"The upshot of the article is that unseasonally harsh winter weather has caused a big drop in listings of homes for sale. That leaves less choices for motivated buyers, meaning the smaller group of sellers is seeing increased demand for the houses remaining on the market, allowing them to get offers closer to their asking price."
Top U.S. real estate markets: Dallas-Fort Worth (Chicago Tribune)
"Dallas-Fort Worth's booming economy has prompted a marked increase in net migration to the metro area, with an expected 78,000 new inhabitants arriving each year by 2015. The population expansion includes a record growth in relocation of Millennials (20-to-34-year-olds), with a projected increase of 8.7 percent in their population segment over the next five years."
International
How Citigroup stumbled in the Mexican housing market (Reuters)
"The neighborhood has created heartache for its residents, but it is also disappointing for Citigroup Inc , which helped finance Desarrolladora Homex , the site's developer and once Mexico's second-largest homebuilder."
Home Prices in China May Hurt Families (New York Times)
"China's banks may not be directly exposed to losses from the country's soaring housing prices, but any slump in those prices could set off widespread public anger, data from a broad new survey of household finances indicates."
Dublin house price boom sparks fears over asset bubble (The Guardian)
"A group representing thousands of Irish mortgage holders has raised concerns over the price increases, pointing to thousands of repossessed properties that are not on the market and whose absence from estate agents' windows could be holding up the prices of houses that are being sold."
Realosophy Realty Inc. Brokerage is an innovative residential real estate brokerage in Toronto. A leader in real estate analytics and pro-consumer advice, Realosophy helps clients buy or sell a home the right way. Email Realosophy
Share This Article