Realosophy Team in Media Roundup, Toronto Real Estate News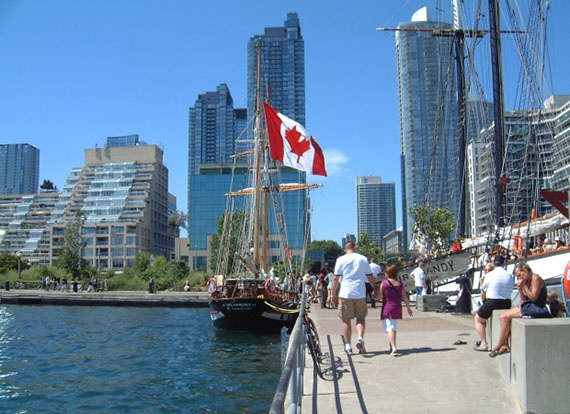 Photo credit: Mind Hat
All you need to know regarding the housing market in Toronto, Canada and abroad.
This week in Toronto: First-time buyers are feeling more confident, another month and another price increase in the housing market and the fight to save the Red Door Shelter.
Elsewhere: There's not enough data available on the Canadian housing market, Toronto, Vancouver and Calgary make waves around the world and profiling Britain's super-prime housing market.
This week from Realosophy.com
A Bright and Sunny Condo-Townhouse Nestled in a Lovely Brockton Village Enclave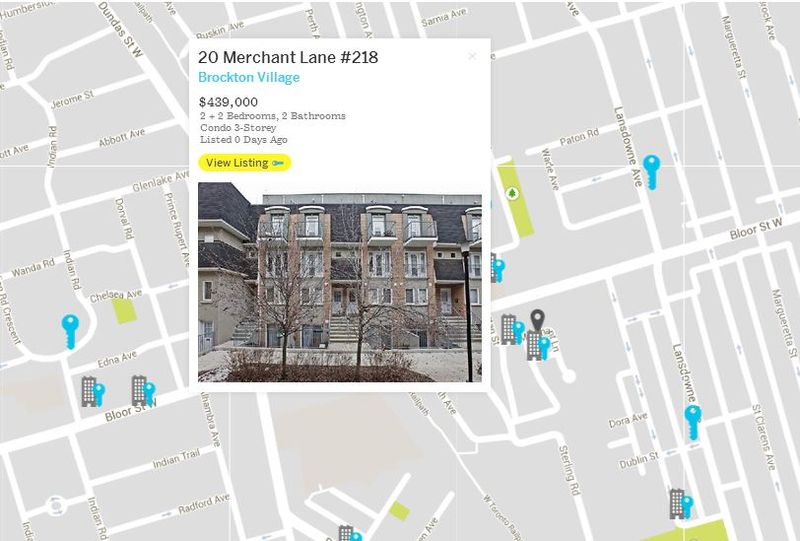 Photo Courtesy: realosophy.com

Toronto
First-time home buyers feeling more confident: poll (Toronto Star)
The findings reflect the improving economy and job market as well as the fact that more young buyers have focused on cutting debt and saving more money so they are ready to start house-hunting armed with a decent down payment, said Erica Nielsen, vice president of home equity finance for RBC.
London transit expert supports handing TTC over to Metrolinx (The Globe and Mail)
It's the transit agency some Torontonians love to hate, complaining about the crowding, the delays and the costs that eat up about 5 per cent of the city's operating budget. Wouldn't it be better, critics of the TTC occasionally say, to wash our hands of it and let the province take over?
Another Month, Another Price Increase in Toronto Housing Market (Wall Street Journal)
That was the sixth straight month that the average price of a home in Toronto was up by more than 7% year-over-year, and yet another sign of just how hot the city's housing market still is.
Community Rallies to Save Red Door Shelter (Torontoist)
The gathering was packed with local residents, several of whom have used the Red Door shelter over the years. Kozeta Izeti, whose family sought refuge in Canada from Albania years ago, said words cannot describe the support she received from the shelter. "If it wasn't for Red Door Shelter, I wouldn't be where I am," said Izeti, who now runs a salon in Forest Hill. "They really deserve to give hope to other people like me."
Stainless steel appliances are overrated (The Grid)
When I take buyers into house and condo showings, one of the first remarks I hear is, "The kitchen is great…but I really wish it had stainless-steel appliances!" Why? Do they make food taste better? Does the stove whip up a nice risotto while you watch TV? The refrigerators, for example, are magnets for fingerprints, scratches, and grease splatter from the stove—all of which draw the eye against a chrome-like backdrop.
Canada
USA
US foreclosures fall to lowest quarterly level since mid-2007 (Reuters)
The number of U.S. home foreclosure filings slid 23 percent in March from a year ago, helping bring first-quarter foreclosure activity to its lowest level since the second quarter of 2007, a report from RealtyTrac showed on Thursday.
Housing Bill Threatened by Rift on Help for Disadvantaged (Bloomberg)
Efforts to overhaul the U.S. housing-finance system could hinge on how far Congress is willing to go to ensure that young, low-income and minority homebuyers can get mortgages.
Should I Swap My Rent-Stabilized Apartment? (New York Times)
If you give up your current apartment, you will also give up your rent-stabilized status. You cannot transfer those precious protections to a new apartment. You could draw up a lease or contract with your new landlord that mimics many of the terms of rent-stabilization, like incremental rent increases and tenancy for life.
International
Room at the top: London's super-prime housing market (The Guardian)
In 2013, 85% of new houses in London were sold to non-UK buyers, with investors from east Asia driving demand. Foreign money dominates the top end of the market, with almost half of all homes over £1m bought by non-UK residents. Investors flock to property shows in Moscow, Kuala Lumpur, Beijing and Singapore, snapping up houses off-plan, in cash.
Mixed messages from Government on housing 'crisis' (The Irish Times)
"We need to kind of address fully this idea that everybody needs a three-bedroom house in Dublin, or whether that is the right way to be planning a large city," Mr Moran told a property development conference last month.
Why refugee influx threatens Lebanon, Jordan stability (CNN)
In Lebanon, too, Syrians are purchasing real estate and opening businesses, and IKEA is building refugee housing, seemingly in preparation for a long-term stay. According to Lebanon's Minister of Social Affairs, as of mid-2013, nearly 400 Syrian-owned unlicensed enterprises had been established in seven towns, "upsetting [the] local employment balance." By year's end, the number of businesses reportedly reached 1,000.
Realosophy Realty Inc. Brokerage is an innovative residential real estate brokerage in Toronto. A leader in real estate analytics and pro-consumer advice, Realosophy helps clients buy or sell a home the right way. Email Realosophy
Share This Article