Realosophy Team in Media Roundup, Toronto Real Estate News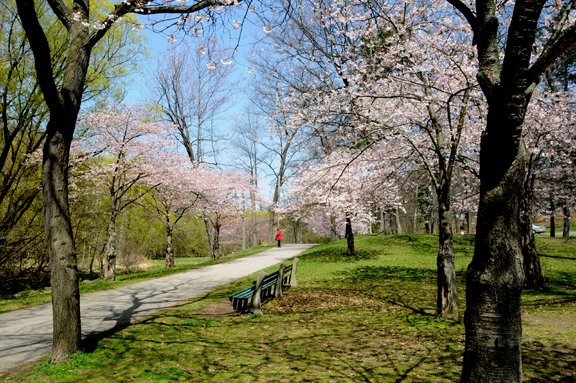 Photo credit: Doctors Review

All you need to know regarding the housing market in Toronto, Canada and abroad.
This week in Toronto: Sometimes the asking price just isn't enough, an eastend landmark gets sold and more problems for the Toronto housing agency.
Elsewhere: Condo developers do more with less, the middle class gets squeezed out in the U.S and the BJP's grand housing gambit for India.

Toronto
In Toronto, sometimes meeting the asking price just isn't enough (The Globe and Mail)
The extreme bidding situations seem to be happening less often in May as green grass and spring bulbs encourage homeowners to list their properties. Time between the most egregious bidding war tales can now be measured in weeks instead of days. Multiple offers are still common, but both buyers and sellers are learning to adjust their strategies if bids don't materialize at all.

The Broadview Hotel Acquired by Streetcar Developments (Streetcar)

Riverside is already a desirable place to live and this revitalization will help the area realize its full potential by preserving one of the most iconic buildings in the community.

A guide to 10 private streets in Toronto (Blog TO)
The vast majority of Toronto's "private" streets are access roads on private property. Hart House and King's College circles on the University of Toronto campus make the list, for example. Many others are part of condominium developments, like Annex Lane near Bloor and Spadina and Agnes Lane off Queen just before Greenwood.
Toronto housing agency caught in dismissal suits (The Globe)
The actions of TCHC and its public statement last October that it found evidence of "serious wrongdoing" were "harsh, vindictive, reprehensible and malicious," say statements of claim filed by Lou Canton and Roman Mesec in Ontario Superior Court.
Canada
Canada's condo developers squeezing more function out of tiny spaces (The Globe)
The idea is to enable condo residents to do more in less space. The island in the kitchen can be extended into a full-sized dining table. The TV slides over so that a built-in daybed sofa can be pulled down. The master bed folds up into the wall, so that the bedroom can be used as a living room.
Canada's next housing bubble: real estate agents (Financial Post)
The number of people selling real estate reached 108,706 during the first quarter of the year, according to the Canadian Real Estate Association. To put it another way, that's one realtor for every 245 Canadians over the age of 19.
Canada's housing market still 'quite balanced,' realtors tell Harper (The Globe)
Canada's realtors told Prime Minister Stephen Harper that the country's housing market is essentially balanced, as they kicked off a lobbying effort in Ottawa that saw them make appointments with more than 160 MPs.
USA
U.S. housing bill passes Senate panel but unlikely to become law (Reuters)
A Senate panel on Thursday approved legislation to wind down Fannie Mae and Freddie Mac and redesign the U.S. mortgage finance system, but sparse support among Democrats means the measure is unlikely to make it into law.
More homes are beyond reach of middle class (USA Today)
Rising home prices and stagnant incomes are pushing homeownership beyond the reach of middle-class Americans in more cities, a new study finds.
Next step for bankrupt Detroit: Ending abandoned home crisis (Reuters)
On Tuesday, the regulator of government-controlled Fannie Mae and Freddie Mac announced a pilot program that will begin in coming weeks in Detroit to keep families in their current homes through loan modifications, match distressed properties with non-profit organizations for resales and assist in building demolition.
Fannie and Freddie overseer to ease mortgage credit (USA Today)
The federal agency overseeing mortgage insurance giants Fannie Mae and Freddie Mac signaled a robust federal involvement in the mortgage markets for the foreseeable future, working to make more credit available to home buyers even as it tries to reduce the risk to taxpayers.
International
Bank must burst housing bubble (The Telegraph)
Would-be housebuyers should have to put down bigger deposits and George Osborne's Help to Buy scheme should be cut back, the Organisation for Economic Co-operation and Development said.
BJP sells voters low-cost housing dream (Reuters)
A low-cost housing project in Boisar, a satellite town outside Mumbai, offers a taste of how hard it will be for Narendra Modi to fulfil a pledge to provide affordable homes for every family if, as expected, his party wins the election.
Realosophy Realty Inc. Brokerage is an innovative residential real estate brokerage in Toronto. A leader in real estate analytics and pro-consumer advice, Realosophy helps clients buy or sell a home the right way. Email Realosophy
Share This Article