Realosophy Team in Media Roundup, Toronto Real Estate News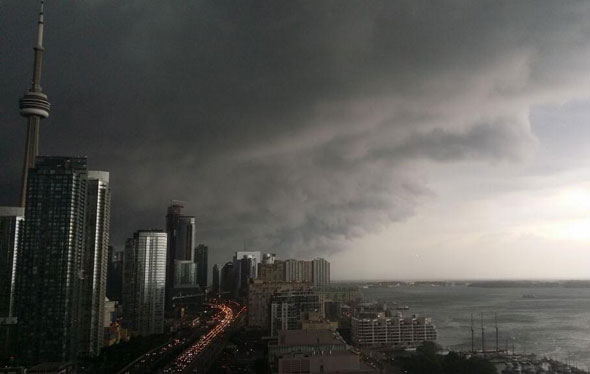 Photo Credit: BlogTO
All you need to know regarding the housing market in Toronto, Canada and abroad.
This week in Toronto: High-rise condos see a high rise in "Condo Kids", tips for increasing your homes curb appeal, and a notable heritage landmark is officially on the market.
Elsewhere: Canada's heated real estate market begins to cool off, demand for walkability increases in urban city centres, and a Brazilian favela becomes valuable ocean-front real estate.
This week from Realosophy.com
A Beautifully Updated Semi-Detached on a Peaceful and Private Crescent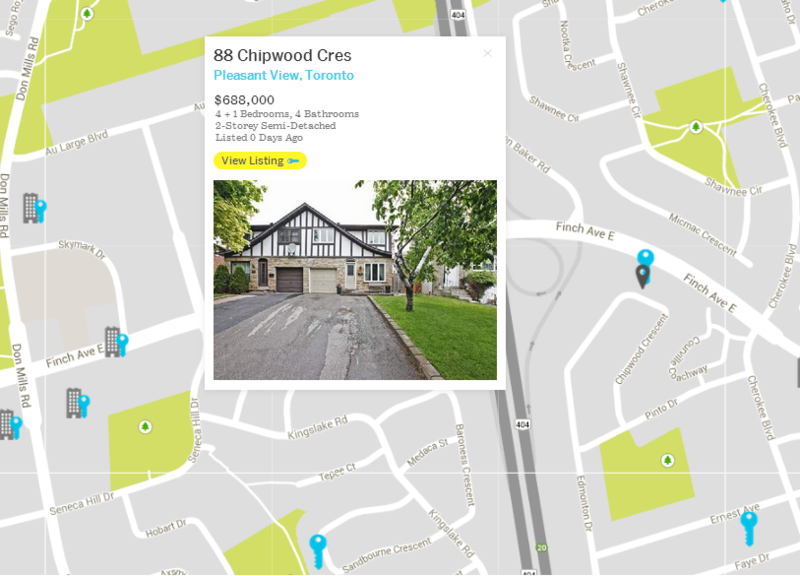 A Loft-Style Condo in a Prime Downtown Location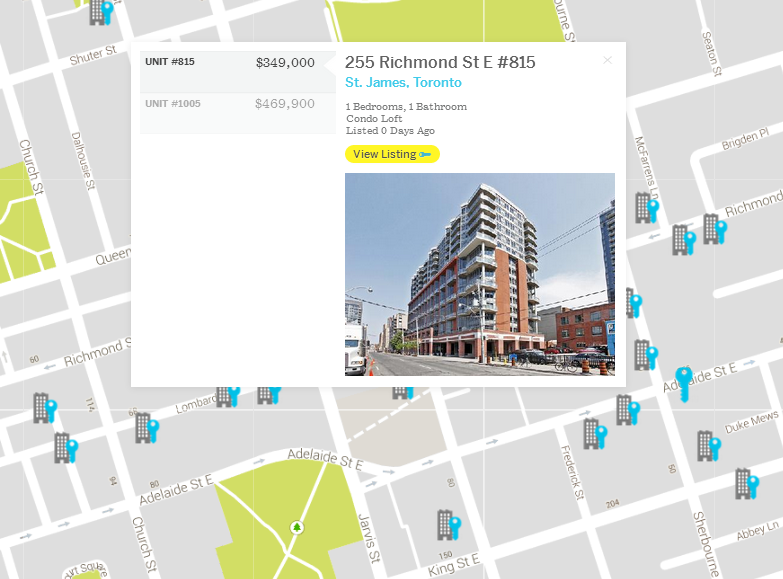 Toronto
Stuck in Condoland (Toronto Life)
Downtown Toronto is being reshaped by the latest baby boom. The total number of ­preschool-age kids is rising fastest where condo towers are going up, and nowhere is the demographic shift happening more intensely than in the crane-addled area south of Queen from University to Dufferin; there, the number of kids under age five has increased since 2006 by a whopping 65 per cent. Toronto is bearing witness to the birth of a new generational phenomenon: the Condo Kid.
Curb appeal: Making a garden between sidewalk and street (Global News)
For starters, it's probably owned by the municipality but falls to the homeowner to maintain. So the first step in caring for it is to sort out what local rules allow.
Global Village Backpackers building up for sale (BlogTO)
Founded as the Richardson House Hotel way back in 1873, the building has also been referred to as the Falconer, the Ziegler, and later, the Spadina Hotel. With the closure of the hostel in January, the site is now on the open market.
Toronto's building on up (Toronto Sun)
There are 154 building cranes in the air right now in Toronto. That translates to 46,362 units being developed, mainly in highrises, and 89% of those units are sold, according to BILD.
'Minimalist masterpieces' test Toronto's luxury market (Toronto Star)
Melkoumov has created buzz by putting both of his multi-million "minimalist masterpieces," as his realtor describes the properties, up for sale at the same time, via a one-day auction.
Canada
CMHC to return to lower-risk roots (The Globe and Mail)
CMHC has an explicit government guarantee, leaving taxpayers on the hook if things go sour. Mr. Siddall said he does not believe the housing market is in dangerous territory, but even so, managing risk for taxpayers is a "sacred obligation."
Calgary resale housing market price growth best in Canada (Calgary Herald)
The association's MLS Home Price Index indicated prices in Calgary jumped by 10.12 per cent year-over-year compared with 4.98 per cent growth in 11 major centres surveyed.
Canada's hot housing market shows signs of slowing (Toronto Star)
Their warnings of a "transient" summer for sales supports what realtors are seeing in the GTA market as well — a noticeable slowdown in the frantic bidding wars that largely defined this year's spring market as buyers take a breather and sellers start to feel just a little less cocky.
USA
Using Artists to Sell Condos in Miami and New York (The New York Times)
With cities like New York and Miami in the midst of another luxury condominium boom, developers seem to be tripping over one another in the scramble to announce their latest projects, and to stand out from the pack, they are locked in an escalating game of one-upmanship.
Lavish Gardens Sprout Up on Luxury Penthouse Roofs (The Wall Street Journal)
Creating the natural look hundreds of feet above the sidewalk demands intricate engineering, sophisticated waterproofing and irrigation systems, custom-designed soil, and occasionally, a crane.
Growing Urban Development Trend: Walkability (World Property Channel)
"This is an important study underlining the economic power of walkable places, and identifying which metro areas are adding them fastest," said Geoff Anderson, president and CEO of Smart Growth America. "Cities that want to thrive in our new economic and demographic realities will need to find ways to create and support more of these dynamic, productive walkable districts that are in high demand."
International
Rio's Real Life Slum-dog Millionaires (The Daily Beast)
Brazil's efforts to clean up the favelas for the World Cup have led to one surprising development: Due to property laws, many slum residents now own some of the city's best real estate.
Middle East Investors to Spend $180bn On Global Real Estate Over Next 10 Years - Report (Gulf Business)
"The major increase in flows of Middle Eastern capital into global markets is emerging from the extraordinary mismatch between the lack of institutional real estate in domestic markets and the huge spending power concentrated in the region," the report said.
London house prices have come off the boil, say analysts (The Guardian)
For the first time this year, the asking prices posted on the Rightmove website for homes in London fell by 0.5% in early June, compared with the month before, in part due to a rapid increase in sellers rushing to cash in on rising prices.
Realosophy Realty Inc. Brokerage is an innovative residential real estate brokerage in Toronto. A leader in real estate analytics and pro-consumer advice, Realosophy helps clients buy or sell a home the right way. Email Realosophy
Share This Article