Realosophy Team in Media Roundup, Toronto Real Estate News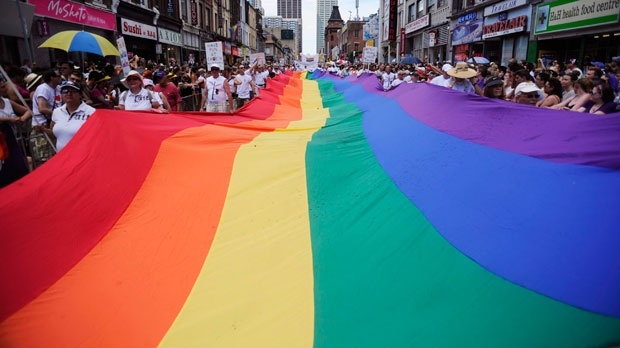 Photo Courtesy: cp24.com
All you need to know regarding the housing market in Toronto, Canada and abroad.
This week in Toronto: How to walk through a condo before it even exists, will CBC be bidding farewell to their iconic headquarters, and how to win big in small claims court.
Elsewhere: First-time home buyers hurry to Surrey, Google drops their pin on Detroit investment properties, and Dubai proves if you don't have it, you can dig it.

Toronto
Doing the deal with augmented reality (Toronto Star)
That's just the start. The Lanterra AR app enables brokers and buyers to go on virtual tours of suites, experiencing through their tablets or smartphones what it's like to stand in the middle of a typical suite. Brokers can show clients views from several different floors and peruse the condo's common areas, including a new 1.6-acre park to be built at the base of 11 Wellesley. And it's all rendered in 3D.
Would CBC put its Toronto headquarters on the auction block? (MetroNews)
"We can't invest in infrastructure that drags us down. We can't invest our money in bricks and mortar. We have to invest in content," CBC President Hubert Lacroix may have hinted in a video release Wednesday in anticipation of Thursday's town hall meeting.
Controversial student residence coming to College St. (BlogTO)
The 25-storey building will be built at 245-251 College, a few buildings west of Lillian H. Smith Library on the south side of the street. The original proposal called for a 45-storey block but, through the course of negotiations, the height was reduced by close to half.
How to win when you go to small claims court (Toronto Star)
There is little point spending money and time to get a judgment against someone if you can't collect. To garnish wages, you need to know where they work. To go after their bank accounts, you need to know where they bank. To go after real estate, you need to know where they may own property.
Canadian housing bears stand their ground as prices keep rising (The Globe and Mail)
Toronto-Dominion Bank economists predicted in March that Toronto area condo prices would fall on average by about 4 per cent this year and a further 4 per cent next year as a glut of new condos weighed on the market. Three months on, it's hard to say.
Canada
CMHC policy change on second homes fails to dent cottage sales (The Globe and Mail)
While a full month has yet to pass since the change came into effect, Gurinder Sandhu, Re/Max's regional director for the Ontario-Atlantic region, says there has been "very little, if any," impact on the market for recreational properties.
First-time homebuyers driving Surrey market (Business Vancouver)
The biggest increase has been in single-family detached homes, which make up 60% of sales. FVREB president Ray Werger, who's been selling real estate in the Fraser Valley for 22 years, said he's noticed a new trend in Surrey.
Parking-less condo developer sees opportunity in young buyer's and Calgary's East Village (MetroNews)
Young homebuyers aged 20 to 35 are the target market for a new condo development in Calgary's East Village that would have no parking stalls but offer a free "urban bicycle" and lifetime car2go membership included in the purchase price.
USA
Home Sales Pickup Shows Healing U.S. Real Estate Market: Economy (Bloomberg)
Americans snapped up previously owned homes in May in the biggest monthly sales gain in almost three years, a sign the residential real estate market is regaining its footing after a stumble early in the year.
Detroit Real Estate Draws Interest from Google, JPMorgan (The Street)
"In recent years, Detroit has received a lot of attention internationally due to its affordable real estate opportunities," said Harmel Rayat, president of Telia Jevan Properties, a Vancouver-based private-investment firm, whose High Income Real Estate business encourages investments in rebuilding communities.
Long Island Real Estate Projects Are Springing Up Near Train Stations (The Wall Street Journal)
Wishes like his are beginning to come true on Long Island, a suburban area that has consistently resisted high-density housing. Projects such as the $50 million Glen Cove Piazza development, which got under way on Thursday, have started springing up near several stations along the Long Island Rail Road.
International
House Hunting in...South Wales, UK (The New York Times)
"On the north side, you have a sensitive estuary environment; on the south, you have the limestone cliffs and beaches. It's an incredible contrast in a very small area," said Mr. Simpson, an agent in the area for 40 years.
Ratings agency warns Aussie real estate market is 'overheating', AU (The Courier Mail)
Across Australia's eight largest cities prices were up an average 8.3 per cent year-over-year, the highest growth rate in nearly four years, Moody's said.
In Dubai, a 90-Acre Swimming Pool Is The Next Big Thing In Real Estate Development , UAE (International Business Times)
In Dubai, the unwritten rule is: If it doesn't exist in its natural form, dig, scrape or shape it until you have an amusement park-style copycat of -- or improvement on -- the real thing.
Realosophy Realty Inc. Brokerage is an innovative residential real estate brokerage in Toronto. A leader in real estate analytics and pro-consumer advice, Realosophy helps clients buy or sell a home the right way. Email Realosophy
Share This Article