Realosophy Team in Media Roundup, Toronto Real Estate News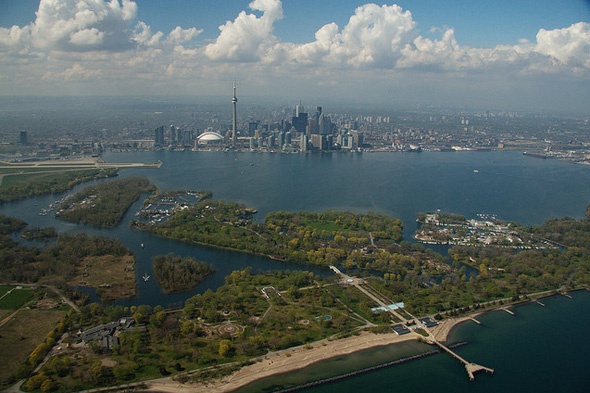 Photo Credit: blogto.com
All you need to know regarding the housing market in Toronto, Canada and abroad.
This week in Toronto: Toronto's real estate market could be too hot for comfort, a look at housing prices per neighbourhood, and new condo sales continue to rise.
Elsewhere: The sunshine state isn't so sunny after all, a co-op incentive model that could save some European cities, and Sin City rises up from the ashes.
Toronto
Toronto's real estate market is so hot, investors don't want to touch it (The Globe and Mail)
People in Toronto are buying single-family houses that suck up as much as 60 per cent of pretax income. Prices, meanwhile, can't continue to rise faster than the rate of inflation forever. The math doesn't work.
While no neighbourhood has seen the value of its homes drop over the time period, central neighbourhoods have done better than those on the outskirts. Neighbourhoods such as Riverdale and the Junction have gone from seedy to trendy since the 1990s and have seen their home prices skyrocket as a result. Homes in Riverdale are up 170 per cent since 1996. In the Junction, they're up 136 per cent.
Canada's top court declines to hear Toronto realtor case appeal (The Financial Post)
The Toronto Real Estate Board blocks its 35,000 members from publishing sale prices on their internal websites, according to a summary of the case from the court's website, a policy challenged by the federal Competition Commissioner.
Toronto taste for new condos grows 94% in June (CBC)
Condo sales were 19 per cent higher than the 10-year average, according to RealNet Canada, but prices were up just 1.5 per cent on the year, a reflection of the abundant supply of new buildings.
Canada
In Toronto, Calgary: Put your money into REITs, not condos (The Globe and Mail)
"Over one and two year holdings periods, condos outperformed REITs, providing total cumulative returns of 18 per cent and 27 per cent compared to REITs which generated 11 per cent and 12 per cent," the analysts found. "However, over holding periods of three to seven years, REITs provided a total return of 78 per cent on average, compared to condos at 41 per cent."
Atlus buys RealNet, seeking scarce condo market data (The Globe and Mail)
At a time when cranes dot the Toronto skyline and economists debate the possibility of a real estate bubble, Altus Group Ltd. has scooped up one of the leading sources of data on the closely scrutinized condo market.
USA
Florida named 'scariest state' by real estate site (WJXT Jacksonville)
Florida ranked first in hurricanes, shark attacks and tornadoes. The Sunshine State also in third for lightning and fifth for spiders.
Zillow Seen Dominating U.S. Home Searches With Trulia (Bloomberg)
The companies help buyers and renters find information on homes, generating revenue by selling advertising and charging Realtors to place their listings prominently. Together Zillow and Trulia had more than 85 million unique visitors in June, accounting for about 89 percent of all traffic to the 15 most-visited real estate sites tracked by ComScore. A combination would make it hard for rivals to compete, said Steve Murray, president of Real Trends Inc. in Castle Rock, Colorado.
Vegas real estate: Sin City emerging from distress (CNBC)
While home prices are up nearly 19 percent from a year ago, they are still more than 40 percent off their peak, according to S&P Case Shiller's latest home price report.
International
Can a Co-Op Incentive Model Save Europe's Real Estate Market? (CityLab)
Should two new experiments in Athens and Dublin work out, they could provide useful models for cities across the world trying to shake off similarly high vacancy rates and run-down real estate.
Britain's Luxury Real Estate Prices See Steady Rise (Forbes)
Immediately further out, London's inner commuter area—from Amersham to Guildford, from Chelmsford to Sevenoaks and Windsor—has also seen a healthy price rise, with values now overshooting the market peak by 3.6%, while outer commuter areas such as Cambridge, Oxford and Winchester, among others, are back at the 2007 mark after a year-on-year increase of 6.6%.
Realosophy Realty Inc. Brokerage is an innovative residential real estate brokerage in Toronto. A leader in real estate analytics and pro-consumer advice, Realosophy helps clients buy or sell a home the right way. Email Realosophy
Share This Article