Realosophy Team in Media Roundup, Toronto Real Estate News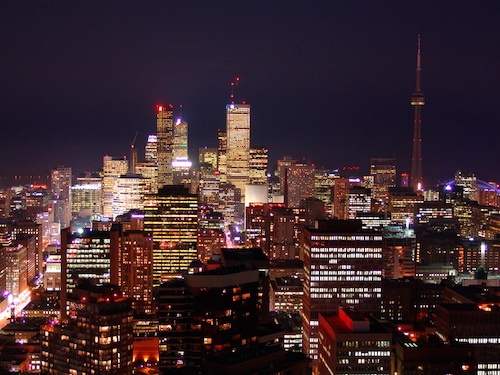 Photo Credit: Wikipedia Commons

All you need to know regarding the housing market in Toronto, Canada and abroad.
This week in Toronto: A new generation is driving the condo demand, how young people entering the workforce will prevent a real estate crash and home prices in this city continute to sky rocket
Elsewhere: Calgary and Montreal lead the home bulding surge in 2014, Home Depot points to the U.S housing recovery as the reason for big sales and Melbourne is the world's most liveable city according to the Economist.
Toronto
Why rents are softening and what's in store for Toronto's condo market (The Globe and Mail)
I think a lot of the demand is demographic driven as a wave of baby boomer children are finishing school and moving out on their own. This has been helped by improving job opportunities, which were scarce for younger adults for several years following the recession. Canada
Weisleder: Real estate to crash? Not by these yardsticks (Toronto Star)
Rent controls have persuaded developers to build condominiums instead of apartments. Yet young people entering the workforce still need a place to live. That is why the vacancy rate for new condominiums in Toronto is close to 1 per cent. If the units are filled with tenants or owners, prices cannot crash.
8 Mind-Blowing Numbers From Toronto's Real Estate Market (The Motley Fool)
Toronto is on the verge of becoming the second Canadian city where the average price of a detached home exceeds $1 million. July data from the Toronto Real Estate Board, or TREB, revealed that the average selling price of a detached house downtown was $880,433, up 11% from the same period a year earlier.
Home prices in red-hot Toronto race higher and higher (Global News)
Broken down by home type, TREB's mid-month data show still huge demand for detached homes despite their far higher price tag compared to condos and townhouses. Detached prices are up 12.3 per cent on average across the metro area and suburbs, to $692,402.
Canada
RBC forecasts Canadian housing market will cool in 2015 if interest rates rise (Montreal Gazette)
In its latest Canadian housing forecast, the bank (TSX:RY) says Canada's current historically low interest rates are not "sustainable" and it forecasts longer-term interest rates will rise by the end of the year in anticipation of a return to tightening mode by the Bank of Canada in 2015.
While Calgary recorded 3,991 starts for single-detached dwellings, a 9 per cent boost over last year, it was the multiples market that more than doubled. Under the "all others" designation, which accounts for semis, row homes and condo apartments, Calgary counted 6,657 starts between January and July 2014, an impressive 102 per cent jump over the same time last year. It's also a clear reversal of 2013 where there were fewer multiples under construction than single-detached dwellings.
Low-income housing tenants dig in to community gardening (CBC)
"We've seen the pride and ownership they take of the gardens and we see how happy they are," said spokesperson Barb Makela.The project is giving tenants more than just vegetables, it's also giving them hope for a better future, she added.
USA
Dipping into the noisy U.S. housing market (Reuters)
The appeal of apartments to millennials, a generation laden with student loan debt that may make it difficult to afford a down payment on a home, is one reason why some noted investors, such as DoubleLine Capital's Jeffrey Gundlach, have said they are betting against the shares of homebuilders.
Home Depot says U.S. housing recovery to boost sales in second half (The Globe)
Home Depot Inc, the world's largest home improvement chain, said it expected same-store sales to grow faster in the second half of the year as customers furnish new houses and renovate existing ones in a recovering housing market.Home Depot's shares rose as much as 5.5 per cent to an all-time high of $88.16, after the company also reported better-than-expected quarterly results.
Where you give up the most to afford a house (CNBC)
The good news is that owning a home is still affordable in the vast majority of large U.S. markets, if, that is, the buyer has a large enough down payment and good enough credit to get a home loan at the best rate. That is increasingly not the case, because soaring rents are cutting into savings that could be used for down payments.
International
Melbourne again tops Economist's world most liveable cities index (The Guardian)
Melbourne achieved perfect scores of 100 in the healthcare, education and infrastructure categories, as well as in the sub-category of sport. It also performed well in the other criteria of stability, and culture and environment.
London Home Asking Prices Plunge Most in More Than Six Years (Bloomberg)
Among the "million-pound plus" districts, Kensington saw asking prices drop 7 percent on the month to an average 2.2 million pounds, while Camden fell 7.2 percent. From a year earlier, values in Kensington were down 1.4 percent, the only borough recording an annual decline. The average London price is up 10.3 percent in that period.
Realty Inc. Brokerage is an innovative residential real estate brokerage in Toronto. A leader in real estate analytics and pro-consumer advice, Realosophy helps clients buy or sell a home the right way. Email Realosophy
Share This Article