Realosophy Team in Media Roundup, Toronto Real Estate News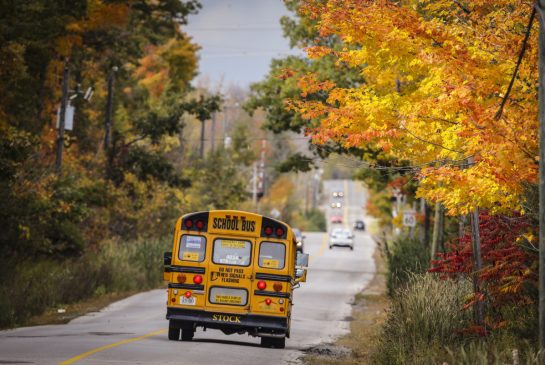 Photo Credit: Toronto Star

All you need to know regarding the housing market in Toronto, Canada and abroad.
This week in Toronto: Find out how much your home is worth in Realosophy-Globe and Mail's twice a year survey, tales from the Toronto real estate market and the charming scam artist that built Roncesvalles.
Elsewhere: Land transfer taxes could cool Canada's housing market, rebuilding the American dream and Britain's small homes.

Toronto
Home value survey finds rich Toronto enclaves get richer still (The Globe and Mail)
Even if your property is a downtown condo or a semi with a sagging porch, you've likely snagged a buyer without too much angst. Bidding wars have been frantic and tales of houses selling at outrageous amounts above the asking price escalated all through the spring.
"Demand was insanely strong all year right up until the summer," says John Pasalis, president of Realosophy Realty Inc. and the collector of the data.
High bidding in High Park and other tales of the Toronto real estate market (The Globe and Mail)
"I think we were all shocked," he says of the reaction to the final price. Mr. Sarbadhikari contacted a few interested agents the next day to let them know the result. "Not a single one said, 'Oh, I thought it would go for that.'"
Toronto's real estate market is now leading in something else (Financial Post)
A study from Oxford Properties, a subsidiary of the Ontario Municipal Employees Retirement System and one of the largest landlords in Canada, finds the city is leading the pack in LEED certified buildings.
Condo developer hit with $29 million class-action suit (Toronto Star)
Now a frustrated Toronto condo owner has launched a $29 million class-action suit over a relatively small, but potentially dangerous, issue — wildly fluctuating water temperatures in a Charles St. highrise project that are being blamed on the installation of improper water valves.
You may know a handsome old apartment building about halfway down Roncesvalles in Toronto's west end. You may know the nice brick gates across from it that open onto the wide and expansive High Park Blvd. It's not so likely however that you'd know that this old apartment was once two storeys shorter and was the headquarters of York Loan — a national financial scam. But it was, and here's how it happened.
A group of west-end Toronto parents are rallying against a decision by the Toronto District School Board to change school boundaries, one they say will disrupt their children's lives and undermine the character of a sought-after elementary school.
Canada
No fear of housing bubble: CMHC (The Globe)
Prices of some Canadian homes are certainly too high, but there is no immediate catastrophe looming for the country's housing market, the head of Canada Mortgage and Housing Corp. suggested in a speech Friday.
Canada Housing Crash Could Hit Next Year: Hilliard MacBeth (Huffington Post)
MacBeth sees housing prices dropping as much as 50 per cent in the long term. He told the Globe that other bubbles in countries including Ireland, Portugal, and Spain have seen values fall all the way back to levels that existed prior to them being pumped up.
Could targeted land transfer taxes cool Canada's hottest markets? (The Globe)
Ontario's real estate association has launched an ad campaign to explain why they believe land transfer taxes hurt the economy. But in a hot housing market, could the tax be used to cool particular regions, such as Toronto and Vancouver?
USA
Rise in New-Home Sales Bolsters Outlook for U.S. Housing Market (New York Times)
The recovery, however, will probably remain gradual against a backdrop of relatively high unemployment and sluggish wage growth, two factors that are seen as sidelining younger first-time buyers.
Rebuilding the American Dream: What's Really Holding Back U.S. Housing (Forbes)
Investment psychology is one reason that it takes so long to rebuild demand for an asset once a bubble bursts. Bubble mania is often driven by the illusion that the investment is a sure-fire winner. With housing, people sometimes bid extraordinary amounts for houses based on the belief that housing values "never decline." As a result, some people who lost money on housing may feel so badly burned by the experience that they will be reluctant to buy another house for many years. There is also some financial logic to a reassessment of whether home ownership makes sense. Some people have found that owning a house may not be the cheapest, or easiest, way to cover their shelter needs. Thus, since the implosion, many people have moved back to renting.
Peru arrests woman in US housing fraud scheme (Associated Press)
Peruvian authorities say they have captured a U.S. woman accused of fraudulently obtaining home loans in Virginia for unsophisticated borrowers, most of whom later lost their homes.
International
UK has Europe's smallest homes (AOL)
The reason, claim the authors, is that house building is overly restricted in the UK. "A decline in public sector house building is not the cause of our current housing shortage," they write. "Adjusting for population size, UK house building has been in decline since the 1960s. The real reason is the existence of planning constraints, which have become binding."
Joe Hockey dismisses Australian property bubble claims as 'lazy analysis' (The Guardian)
"It is just an easy mantra for international commentators and for analysts based overseas to just say, well you know there's a bit of housing bubble emerging in Australia," Hockey told a Bloomberg event in Sydney on Tuesday.
Realosophy Realty Inc. Brokerage is an innovative residential real estate brokerage in Toronto. A leader in real estate analytics and pro-consumer advice, Realosophy helps clients buy or sell a home the right way. Email Realosophy
Share This Article