Realosophy Team in Media Roundup, Toronto Real Estate News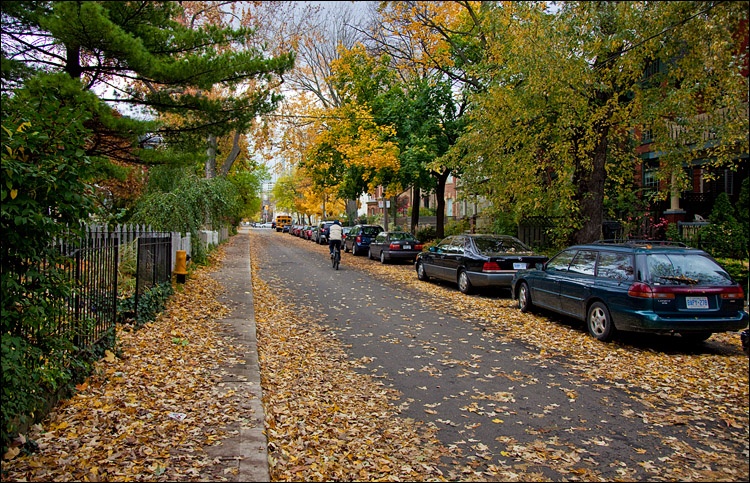 Photo Credit: Source
All you need to know regarding the housing market in Toronto, Canada and abroad.
This week in Toronto: The condo boom scares off a U.S. home builder, warnings of an urban slum in the city and timing is everything in this red hot market.
Elsewhere: Three hot cities carry Canada's housing boom, the dissappearance of America's Italian neighbourhoods and Rotterdam's unique condo market.

Toronto
'Flippers' and bubble fears: Toronto scares off big U.S. home builder (The Globe and Mail)
The CEO of a U.S. luxury home builder says his company considered expanding into Toronto's condo market but was scared off by the high number of investors buying real estate in the city.
Doug Ford: Toronto Community Housing repairs a 'top priority' (CBC)
Doug Ford says he's developed a "passion" for social housing while working alongside his brother over the past four years, which has shown him the help that urgently needs to be provided to residents.
Experts warn new Toronto condos could become 'urban slum' (BNN)
Canada's biggest city has more than 100,000 units under construction as developers and investors seek to cash in on condo prices that are up 25.7 percent in the city over the past five years. The trouble is, many buildings are so poorly constructed that some residents fear that the money-spinners of today could become the slums of the future.
The people most held hostage by their age and stage are those 30 to 45 years old. They are forming households and starting families, and want to get out of rental accommodation to find more space and start building equity in a home. If they're thinking way ahead, a mortgage-free home will be a key retirement asset.
Canada
Canadian house prices 'moderating': Royal LePage (The Star)
Canada's housing market is in Goldilocks mode — not too hot and not too cold, except in Toronto and Calgary which are "bucking the trend of moderation" now taking hold in major cities from Halifax to Montreal and Winnipeg, says a quarterly house price survey from Royal LePage.
Canadian housing boom is over — except in Hot 3 cities (The Star)
"Strong demand and lean listings" in those three cities have continued to push prices higher while most other major Canadian markets, from Montreal to Ottawa to Saint John, are now seeing house prices flatline or even sink, says Sal Guatieri, senior economist with BMO Capital Markets, in a report released Friday.
Canadians' debt payoffs rise as mortgage principal payments targeted (The Globe)
Contrary to all the hype about consumer debt levels, Canadians are actually paying off their debts at a faster rate than the Bank of Canada estimates, says Canadian Imperial Bank of Commerce economist Benjamin Tal.
No matter what statistics show, Canada's housing boom is about to end, experts say (Financial Post)
But the growing consensus, even in the face of record valuations for homes in Canada's three most expensive cities, is that prices will flatten out — a thesis even supported by one of Canada's largest real estate companies.
USA
Bangalore honchos on property-buying spree in the US (The Times of India)
"If you have a specific work visa (typically for six years), and a good credit rating, you can buy a home in the US without having an immigration status. And banks in the US will give you loans at an interest of 3.5% to 3.75%," says Sudeep Chandran, owner, Terrafirma Developers, whose circle of friends have been buying into the American real estate market over the past four years.
Where Have All America's Little Italys Gone? (NBC)
The Seattle City Council's fresh re-dubbing of today, in that city at least, as Indigenous Peoples' Day coincides with the shrinking of Little Italys in New York, Baltimore and other big towns — and the full disappearance of those ethnic neighborhoods in places like Los Angeles.
Affordable Housing Without Representation (Forbes)
The best Public Housing in the country, as far as physical inspection scores go, seem to be situated in some of America's more rural states: Idaho, Alaska, South Dakota and North Dakota make up the top four. On the flip side, the bottom four are made up of Guam, Puerto Rico, Washington D.C. and The Virgin Islands. Strikingly, these are also the 4 non-states on the list. One might wonder if this is some sort of byproduct of having public housing without representation.
Washington, D.C., Is Not the Most Expensive Place to Live in America (The Atlantic)
The claim that Washington, D.C., is the most expensive city in America is suddenly everywhere online, including this viral article from The Washington Post that's all over Facebook. Others are rightly pointing out that New York, San Francisco, and Honolulu have been named the most expensive places to live in basically every other meaningful study.
International
Rotterdam's new condo/market puts Toronto to shame (The Globe)
Imagine this: You wake up, shake last night's dream away, stretch, and then look out the window, only to be greeted by a giant snail hiding behind a mushroom. Or, perhaps you spy a massive raspberry, shrimp and flower.
House Hunting in ... Ecuador (The New York Times)
Foreign home buyers in Ecuador are predominantly North Americans, though there are also Europeans, Australians and New Zealanders, agents said. There is a significant German expatriate community in Cuenca. Most recently, many Canadians have been in the market seeking homes in the coastal areas, Mr. Guillory said.
Australia Second Highest Overpriced in World in Housing Prices (International Business Times)
There are, however, indications that the property markets in Australia are cooling, and home-owners and investors may get surprised to know it. The Australian property market is generally considered to be "hot." The trend should also please the Reserve Bank of Australia, which is at risk of increasing the housing price further at the moment. BIS said that property prices in Australia had grown 7.7 per cent in the last one year.
Realosophy Realty Inc. Brokerage is an innovative residential real estate brokerage in Toronto. A leader in real estate analytics and pro-consumer advice, Realosophy helps clients buy or sell a home the right way.
Email Realosophy
Share This Article