Realosophy Team in Media Roundup, Toronto Real Estate News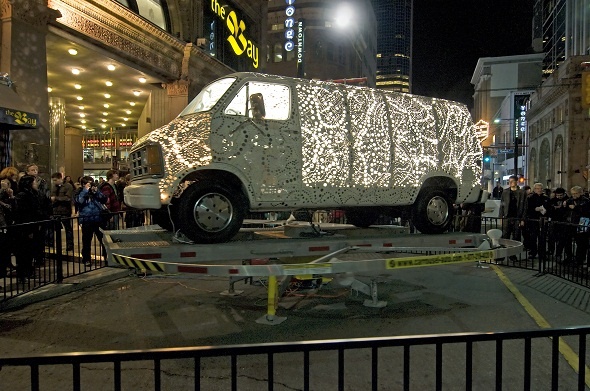 Photo Credit: Torontonicity

All you need to know regarding the housing market in Toronto, Canada and abroad.
This week in Toronto: Toronto parents get into school boundary battle, how to avoid a bidding war and what the TSX tells us about Condo sales.
Elsewhere: One analyst predicts doom for Canada's housing market, Indians are buying U.S. real estate in droves and mothers in London take a stand.

Toronto
Toronto parents up in arms over proposed school boundary change (The Globe and Mail)
A group of west-end Toronto parents are rallying against a decision by the Toronto District School Board to change school boundaries, one they say will disrupt their children's lives and undermine the character of a sought-after elementary school.
My son's school boundaries are changing: Here's why I'm okay with it (The Globe)
In five years as an education reporter I've had more e-mails than I can count from parents who bought a certain house in order to attend a certain school and who are outraged at the Toronto District School Board for changing that plan. The board tackles between two and four boundary changes every year, and rarely without a fight.
A love letter to a house (Toronto Star)
Pssst! Wanna win a bidding war in the sizzling hot Toronto real estate market? You've seen your dream house — with a charcoal and white state of the art kitchen and a little jewel of a garden — and you're sick with desire. But with a lineup of potential buyers ready to up the ante to ruinous heights, how are you going to close the deal?
Details of GTA housing market not what they seem (The Star)
Assuming this could lead someone to further conclude that condo builders have flooded the market with product, therefore a sharp price decline is inevitable, owing to the over-supply. This is a commonly heard sentiment, especially in Toronto.
Condo developers propose King High Line (Blog TO)
It's a fascinating idea, right down to the faux grassroots campaign the developers have launched mimicking the movement that eventually led to the construction of the High Line in New York. The new website seeks "Friends of the King High Line," but doesn't provide much information as to how the bridge might be funded. Will the developers be kicking in, or is the idea to create some buzz in the hopes of securing city funds?
What the TSX could tell us about Toronto condo sales (The Globe)
"While new condo sales have followed the general path of many economic variables over the past 10 years with various degrees of correlation, their fairly close relationship to the stock market is worth paying at least some attention to," he writes in a soon-to-be-published note, which also calls for more research on the topic.

Canada
Finance Minister Joe Oliver says Calgary, Toronto and Vancouver distorting housing numbers (Financial Post)
"There are three urban centres, Calgary, Toronto and Vancouver, where the prices continue to go up and there are affordability issues," the finance minister said following a conference in Toronto hosted by the Investment Funds Institute of Canada. "I don't see a housing bubble, neither does the governor of the Bank of Canada or the CMHC or the OECD."
New OSFI Chief Weighs his Words on State of Canada Housing Market (Wall Street Journal)
"What we need to do is have a system that's robust to the inherent uncertainty that we have about what's going to happen in the housing market. And the key to that is to have enough capital – enough loss absorbing capacity," Mr. Rudin said.
Housing market a bubble set to burst (CBC)
He says the Canadian real estate market shows all the classic signs of an asset bubble: a rapid rise in prices, feelings of regret expressed by those who feel they missed out on a buying opportunity, intense media coverage, and a broad fixation on the asset in question.
Vancouver's huge income-to-home-price gap will continue to challenge city (Business Vancouver)
Vancouver's residential real estate price growth has been "led from the top," Yan said: prices have risen higher and faster for multi-million dollar homes priced, and that has in turn affected the prices of less valuable properties.
USA
Follow the Money: A Reporter Tracks Indian Real Estate Investments in the U.S. (New York Times)
Realtors gave me some clues as to where to find communities that draw buyers from India. One was Jersey City, so I hopped on the PATH train one night after work to visit a cluster of condos. I realized I was headed to the right place immediately – my train car was plastered with ads for TV shows popular in India.
Indians join the wave of investors in condos and homes in US (Times of India)
For Kumar and other affluent Indians, US real estate is a security blanket. Faced with what some have considered a bubble in real estate prices in major Indian cities and a sometimes jittery Bombay Stock Exchange, they are joining a wave of buyers from other countries who see the recovering US housing market as one of the best places to put their money these days.
U.S. housing policy needs an upgrade (Los Angeles Register)
The United States is in desperate need of a housing policy. We have no policy, and therefore, no direction. We certainly are going nowhere fast.
Supreme Court takes up key housing discrimination case (Yahoo)
The U.S. Supreme Court on Thursday agreed to weigh whether the state of Texas violated a fair housing law by disproportionately awarding low-income housing tax credits to developers who own properties in poor, minority-dominated neighborhoods.
International
Why Mothers Have Occupied a London Public Housing Complex (The Atlantic)
"It's ridiculous to think that these perfect flats are being boarded up and left to rot when there are people out in the streets with nowhere to go," says 20-year-old East Londoner Sam Middleton.
White House: Israel faces estrangement from allies if settlement building proceeds (Washington Post)
The Obama administration sharply criticized Israel on Wednesday, just hours after President Obama met with Israeli Prime Minister Benjamin Netanyahu, warning that it will face international condemnation "from even its closest allies" if it proceeds with a massive new housing project in East Jerusalem.
Realosophy Realty Inc. Brokerage is an innovative residential real estate brokerage in Toronto. A leader in real estate analytics and pro-consumer advice, Realosophy helps clients buy or sell a home the right way. Email Realosophy
Share This Article