Realosophy Team in Media Roundup, Toronto Real Estate News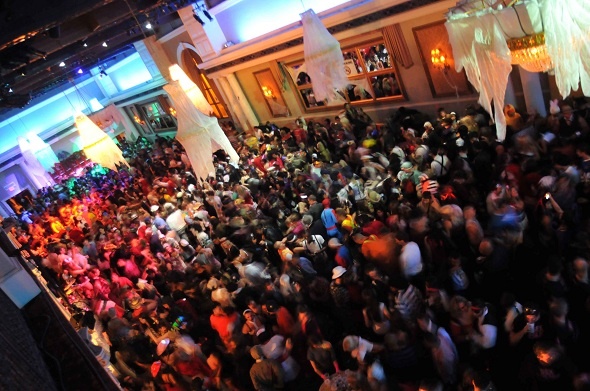 Photo Credit: Torontonicty
All you need to know regarding the housing market in Toronto, Canada and abroad.
This week in Toronto: Condos in the city enjoy a banner year, John Tory's victory a setback for those looking to eliminate land transfer tax and Hamilton benefits from Toronto's high housing costs.
Elsewhere: Canadians spend more income on housing than almost anyone in the world, American real esstate agents clean up and China's housing headache in one chart.

Toronto
Toronto condo market sees one of its best years, agency says (The Globe and Mail)
"Sales were boosted by a number of highly successful new project launches during the quarter, but more importantly by increased absorptions at pre-existing projects," Urbanation said, which means the number of unsold units, from those in pre-construction to those completed, shrank by 11 per cent.
John Tory's victory in Toronto sets back land transfer tax battle: TREB (BNN)
"It's time to get back to basics. Mayor-elect John Tory did not commit to getting rid of the land transfer tax. Obviously, we were hoping that he would. He does understand the problems though, so that's encouraging," said Palmer in an interview with BNN.
Toronto housing exodus good news for Hamilton (Hamilton Spectator)
"Move-up buyers coming from the more expensive Greater Toronto Area (GTA) housing markets will support a strong single-detached housing construction in Hamilton. Move-up buyers are typically in the 45 to 54 age group," reads the report.
Urbanization is here to stay & it's clouding property lines (Digital Journal)
With continuing migration to the urban core, the outlook for suburban office has softened and retailers are following people to the city centre. The condo market continues to be strong, while the lack of affordable housing is expected to spur multi-residential rental development.
Canada
Canada's real estate market fueled by more people choosing to live downtown (Canadian Press)
Homeowners who choose the convenience of city life over the more generous living space in suburbia are driving Canada's real estate market, according to a new report jointly produced by consultancy PricewaterhouseCoopers and the non-profit Urban Land Institute.
Canadians spend more income on housing than almost anyone in the world (The Globe)
Canadians are struggling with steep housing costs, according to a large global survey which found that high mortgage, rent and utility payments are leaving little for saving and investing.
Canada's Housing Market Defies Doomsayers (Wall Street Journal)
Like the Energizer bunny, Canada's housing market keeps on going, defying long-standing predictions of a slowdown.
Calgary and Edmonton top two real estate markets in Canada (Calgary Herald)
The report also noted that Calgary, Edmonton and Vancouver, will see the most residential growth in 2015, a trend that has been helped by more jobs becoming available in the West than in Central Canada, while Calgary and the Greater Toronto Area will hold the most potential for retail growth.
USA
The most expensive housing markets in the U.S. also tend to be the most liberal (St.Louis Post Dispatch)
All this doesn't mean that Democrats prefer expensive homes, or even are better able to afford them. In fact, while people tend to make more money in high-cost parts of the country than low-cost ones, those income gains often aren't enough to cover the higher cost of housing there.
An Extra Cost in American Home Sales (New York Times)
In a typical year, real estate brokers in the United States sell more than $1 trillion worth of homes, making a total average commission of 5.4 percent on each sale. What many home buyers may not realize is that real estate commissions are negotiable and are far lower in some other countries.
American Realty Says Error Was Intentionally Concealed
(Bloomberg)
"We don't have bad people, we had some bad judgment there," Kay said. "We had two employees which have resigned as the result of the effects of that calculation and the non-disclosure of the error in the first quarter."
International
China's housing headache in one chart (Financial Times)
The downturn in China's property market is well documented, and one of the biggest points of interest for global investors. Whether you mine copper, sell TVs, or buy bonds, chances are the Chinese housing market matters to you somehow.
Public Works: Creating a Natural Swimming Pool in the Heart of Berlin (Torontoist)
The plan has three components. The first is the "natural" swimming pool—750 metres of canal separated by weirs at either end, reserved for swimmers in the summer and ice skaters in the winter. Those less inclined to dive in could stretch out instead on the sprawling staircases that run along the eastern canal wall, or amble along a water-level boardwalk on the western bank.
Israel Announces Plans for 1,000 New Settler Homes (Wall Street Journal)
Israel plans to build some 1,000 new housing units in areas of Jerusalem claimed by Palestinians as part of a future state, further stoking tensions in the city after months of violence.
Realosophy Realty Inc. Brokerage is an innovative residential real estate brokerage in Toronto. A leader in real estate analytics and pro-consumer advice, Realosophy helps clients buy or sell a home the right way.
Email Realosophy
Share This Article