Realosophy Team in Media Roundup, Toronto Real Estate News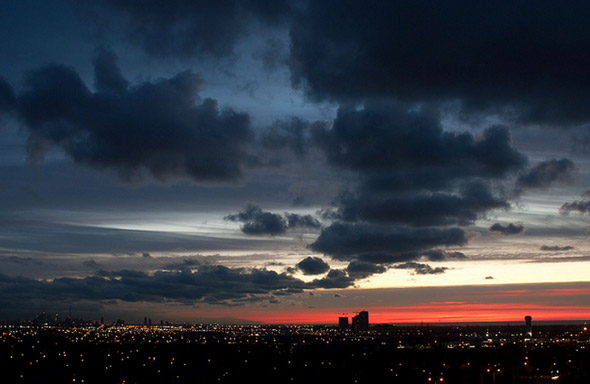 Photo Credit: Blog TO
All you need to know regarding the housing market in Toronto, Canada and abroad.
This week in Toronto: New Mayor John Tory gets to work on housing issues and banks take a hard look at micro condos.

Elsewhere: Montreal's immigrants feel the housing crunch, the cost of a home in Silicon Valley and a millionaire UK MP faces off against tenants.

Toronto
John Tory to meet with transition team to discuss housing issues (Global)
As part of his mayoral platform, Tory promised to spend $864-million to combat Toronto Community Housing's growing backlog of repairs. However, the city has already started those efforts.
Banks take hard look at micro condos (Toronto Star)
As micro condos move into the Toronto market with a vengeance, some of the Big Five banks and other lenders still have rules on their books that restrict okaying mortgages on units under 500 square feet. "I would say there is still some hesitancy around lending on micro condos," says mortgage broker James Laird, president of CanWise Financial.
New site will help you pick the perfect neighbourhood (Blog TO)
Though the site is primarily geared toward newcomers to Canada, it's handy for anyone - particularly if you're not yet familiar with all corners of the GTA. In addition to rent prices, the site also takes local schools, transportation, amenities, and other information into account.
Working hard, and using the food bank (The Star)
"Both housing- and wage-related policies would be top of mind to reduce the pressure that many families are facing in keeping a roof over their head and putting food on the table," said Armine Yalnizyan, senior economist at the Canadian Centre for Policy Alternatives.
Canada
Why we shouldn't fear a crash in Canada's three hottest housing markets (The Globe and Mail)
"Canadian housing is one of those weird areas of economic activity where a downside surprise in the data is generally treated as a positive – indeed, the softer-than-anticipated print is likely a welcome data point for policy makers," said chief economist David Rosenberg of Gluskin Sheff + Associates.
Immigrants, singles hardest hit by rental housing crunch (Montreal Gazzette)
One in five tenants in Montreal are really struggling, but recent immigrants and single people are the subgroups that are hardest hit by what housing activists are calling the worst rental housing crisis since the end of the last recession in the mid-1990s.
Vancouver election focuses on housing prices, but observers say little cities can do (CTV)
"Neither of us really even thinks about moving back to Vancouver anymore. It's not that we're so in love with Surrey -- it has a lot of nice features. We've just resigned ourselves to the fact that Vancouver is not in the cards for us." Cruikshank's story is what politicians and pundits warn of when they talk about Vancouver's housing crunch: young adults, professionals and families forced out of the city by staggering prices.
USA
Buy One Home in Silicon Valley—or 30 in Cleveland (City Lab)
For the second time in three years, Los Altos, California, ranks as the most expensive housing market in the U.S. How expensive? If you're thinking about buying a family home there in Silicon Valley, you may want to keep looking: A four-bedroom, two bathroom home in Los Altos is going to set you back nearly $2 million. For that money, you could buy 30 homes that size in Cleveland. Or, as the report notes, 25 homes plus Cavs tickets for 50 neighbors for nine years.
Are We Headed Towards Another Housing Crisis? (Forbes)
It's obvious that people who currently lack the wherewithal to purchase a desired home will celebrate when told that a shortage of cash will no longer stop them on the way to living the American dream. Advocates for lower income people will celebrate with them, while explaining that helping lower income people is the right thing to do.
HUD's privatization scheme may herald end of public housing (Al Jazeera)
At a time when a shortage of affordable housing is devastating low-income families, U.S. policymakers appear to have all but given up on the idea of a state-managed public housing system. The U.S. Department of Housing and Urban Development (HUD) says more than $26 billion is needed to repair the nation's aging public housing, a backlog that has left many residents in deteriorating living conditions.
International
The story of the millionaire Tory MP and the tenants facing homelessness (The Guardian)
Garratt lives on the fringes of the City of London, on the New Era estate. Built by a charitable trust in the mid-1930s, the redbrick square has provided homes to local working people at affordable rents. There was a time when the term "affordable housing" was not a sick joke, when inner London did house people on moderate incomes. But now the capital has become a global hotspot for property speculators; Hoxton is overrun with overpriced burger joints and media start-up companies, and New Era is one of the last estates to provide working-class Londoners with a home.
Sweden to tackle soaring household debt with new mortgage rule (Reuters)
Falling interest rates, a housing shortage and tax cuts have fuelled a credit boom and sent property prices soaring, exposing Sweden to the risk of the kind of real estate crash that Ireland and Spain suffered in 2008.
Realosophy Realty Inc. Brokerage is an innovative residential real estate brokerage in Toronto. A leader in real estate analytics and pro-consumer advice, Realosophy helps clients buy or sell a home the right way.
Email Realosophy
Share This Article