Realosophy Team in Media Roundup, Toronto Real Estate News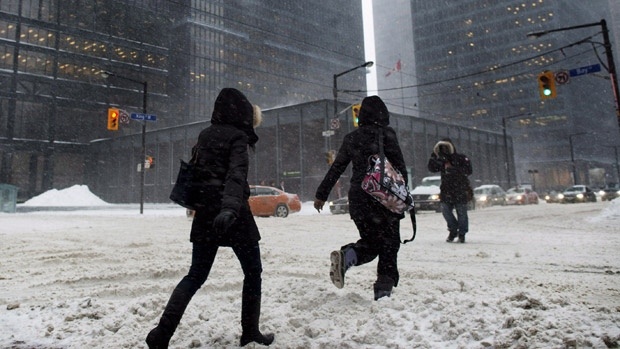 Photo Credit: CBC
All you need to know regarding the housing market in Toronto, Canada and abroad.
This week in Toronto: Real estate in the city keeps rocketing, a divide of north versus south and is it time to eliminate the city's planning department?

Elsewhere: The average house price in Canada rises almost 6%, a lack of housing affordability in the U.S is the democrats biggest failure and Switzerland moves to protect itself from Russia's collapse.

Toronto
Toronto real estate keeps rocketing skyward (Global)
"You saw a lot of people who were jumping into the market to get ahead of the land transfer tax. The second land transfer tax in the city of Toronto," Jason Mercer, the director of market analysis at the Toronto Real Estate Board said in an interview Tuesday. "So that prompted a lot of household to pull forward their buying decision so we saw a real spike in sales In the second half of that year."
Toronto's real divide a struggle of north versus south (Toronto Star)
You can notice a few things about all the places that come up in these conversations: they're all pretty great, first of all; they're all in neighbourhoods where a detached home would cost approximately a bajillion years of savings for the average family; and most of them are south of Bloor or Danforth.
Is it time to eliminate Toronto's city planning department? (The Globe and Mail)
There is no doubt that the department struggles to keep up with the flood of applications, which land at a rate of 16 every work day. In its strategic plan for the 2013-2018 period, the department acknowledges that 80 per cent of staff time goes to reviewing applications, far above the preferred level of 50 to 60 per cent.
Tower of Power: who lives where at One Bedford, the new downtown address of choice for uptown potentates (Toronto Life)
In the three years since it was completed, One Bedford, the 32-storey monolith above, has become de facto HQ for tastemakers in business, media, arts and politics. Chalk it up to its location at the nexus of three high-rent neighbourhoods, which allows residents to self-identify as posh Yorkvillers, U of T brainiacs or quinoa-munching Annexers as needed. One of the latest big-name tenants to join the party is the mayor. Here's who he calls neighbour.
Canada
Average house price in Canada rises almost 6% to $413,649 (CBC)
As has been the case for several months, the realtor group says the national average is being skewed higher by hot sales in two of the country's biggest housing markets: Toronto and Vancouver.
Lower Oil Prices on Canada Housing a 'Wild Card' (Wall Street Journal)
Sales of existing homes in Canada were unchanged in November and prices continued to push higher, but the recent fall in oil prices poses "something of a wild card" for the market, the Canadian Real Estate Association said Monday.
CMHC tackles foreign ownership in Canada's housing market for first time (Financial Post)
It's the first time the contentious issue of foreign ownership has been tackled by the Crown corporation, which earlier this year was criticized for an extensive report on the Toronto and Vancouver condo markets which did not address the issue.
USA
Housing affordability is Blue America's greatest failing (Vox)
After all, the blue states have a lot going for them. Wages, education levels, and health outcomes are generally higher. So why are people running the other way?
Micro-Dwellings Across America (Dwell)
In San Francisco, sky-high rents and a forward-looking bit of 2012 legislation spearheaded by City Supervisor Scott Wiener have paved the way for Smartspace SoMa, a new prefab building containing twenty-three 295-square-foot apartments, developed by Panoramic Interests. In fall 2013, students from the California College of the Arts will move in. Rents are set at $1,600 per month, a staggering sum in many cities but a relative steal in tech-boom San Francisco, where studios can fetch $2,500 to $3,000 on the open market.
NY Councilman proposes to limit commercial lighting (Capital)
"The primary focus of the Lights Out Bill is energy conservation," Richards said in an email to Capital. "With a focus on unnecessary lighting, particularly in non-residential, retail and other similarly used buildings, this is an integral part of the effort to reduce carbon emissions city-wide."
International
Switzerland surprises with introduction of negative interest rate (Reuters)
The Swiss National Bank surprised markets on Thursday by introducing a negative interest rate on sight deposit account balances, seeking to discourage safe-haven buying by investors anxious over the crisis in Russia and oil's slide.
The Skinheads of Europe Don't Like Refugees. Neither Do the Doctors and Lawyers (Bloomberg)
With housing already in tight supply, officials say they're doing their best. Berlin's government will have spent 130 million euros to house refugees in 2014, after budgeting 40 million euros. About 43 million euros will be spent on new "container villages" in six districts around the city.
Realosophy Realty Inc. Brokerage is an innovative residential real estate brokerage in Toronto. A leader in real estate analytics and pro-consumer advice, Realosophy helps clients buy or sell a home the right way.
Email Realosophy
Share This Article