Realosophy Team in Media Roundup, Toronto Real Estate News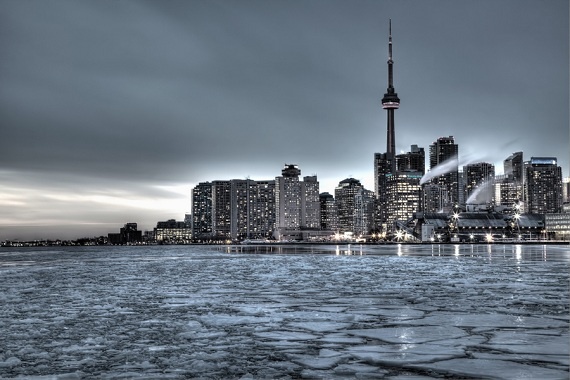 Photo Credit: HDR

All you need to know regarding the housing market in Toronto, Canada and abroad.
This week in Toronto: 'Experts' are slowing growth in the real estate market, home prices continue to surge and ranking the best neighborhoods in the city.

Elsewhere: Too many condos are being built in Canada, a debate asks if housing should be a human right and Brooklyn is the least affordable market in the United States.

Toronto
An excess of 'experts' slows the Toronto real estate market (The Globe and Mail)
Ricky Chadha, also with Royal LePage Estate Realty, noticed that listings suddenly dropped off in mid-November. He thinks sellers are trying to time the market more than they did in the past. Some have decided it's time to cash in and they want to make the most of it.
Home prices in GTA surging, as yearly sales approach record (Toronto Star)
Demand from buyers, however, remains so strong, fuelled in large part by low interest rates, that it appears likely sales for all of 2014 – which hit 88,462 transactions as of the end of November – will surpass the previous sales record of some 93,200 homes, set in 2007.
Ranking the city's neighbourhoods (Toronto Life)
We examined 10 factors for each, assigning them a score out of 100: housing, crime, transit, shopping, health and environment, entertainment, community engagement, diversity and schools and employment. Below, you can see the overall rankings, listed from one to 140, sort the 'hoods by any of the 10 categories or find your own neighbourhood using our search tool on the left. Plus, you can click on any individual neighbourhood for more information.
Whether in Toronto or Attawapiskat, housing policy a dismal failure (The Globe)
John Tory has just become the mayor of the largest city in Canada, and at first blush it seems absurd to compare Toronto and Attawapiskat. But hear me out for a moment. Toronto's powers are set out in provincial legislation. It is a "creature of the province." Since 1996, the province has downloaded housing to the city, something the federal government started doing a good decade before.
Canada
Condo overbuilding in Canada (Money Sense)
I'm not at all surprised that our government-backed housing agency—the Canada Mortgage and Housing Corporation—is warning condo builders to sell more of their current inventory before building more condos.
Record household debt triggers warnings over 'insatiable' borrowing (The Globe)
Here's something to keep in mind as you head out to shop this weekend: There are fresh signs and warnings about the "insatiable appetite" for consumer debt.
Many homeowners struggle to balance retirement, debt repayment: survey (The Globe)
Close to 20 per cent of homeowners in a new survey say they anticipate having to leverage the value of their home equity to supplement their retirement income.
Should housing be a human right? Experts across Canada sound off (Metro)
Do people have a constitutional right to adequate housing? The Court of Appeal for Ontario recently ruled that this is a matter for governments to decide, not courts, but advocates plan to take their fight to the Supreme Court of Canada. Metro staff from across the country talked to housing advocates for their take:
USA
Brooklyn Worst in U.S. for Home Affordability (Bloomberg)
One in five U.S. housing markets are now less affordable than their historic average as price gains outpace income growth from New York to San Francisco.
How Silicon Valley Created America's Largest Homeless Camp (CityLab)
"All the buildings around here, you know, I probably worked on them," said Feid, who was making up to $35 an hour in those days. Then came the dot-com crash in 2000, bankrupting dozens of Internet companies and drying up construction work. Feid lost his apartment and bounced around for years, living in people's garages as he remodeled their homes. In 2009, a friend kicked him out and Feid found himself on the streets. All he had was his motorcycle and a few tarps.
Faces of part-time workers: food stamps and multiple low-paid jobs (The Guardian)
As an economic contribution, this is thin. The workers, despite being employed, end up relying on government assistance in the form of food stamps and housing subsidies. And when the food stamps run out, they turn to their communities and the local food banks.
International
From Dallas to London to Sydney, the 35 new resilient cities (The Guardian)
The 100 Resilient Cities programme has revealed a new set of cities it will help prepare for, and bounce back from, the shocks and stresses of modern urban existence.
UK Chancellor: I will not control housing market with 'unfair, punitive' stamp duty (The Telegraph)
Speaking on BBC Radio 5Live, he went on: "You don't want unaffordable increases in house prices and housing booms that then lead to big crashes and we've now got lots more controls that we've brought in to try to avoid that, working with the Bank of England.
Realosophy Realty Inc. Brokerage is an innovative residential real estate brokerage in Toronto. A leader in real estate analytics and pro-consumer advice, Realosophy helps clients buy or sell a home the right way.
Email Realosophy
Share This Article