Realosophy Team in Media Roundup, Toronto Real Estate News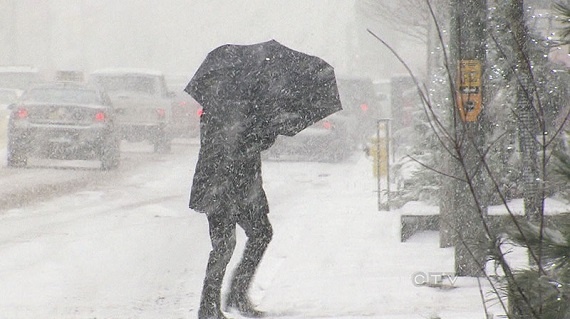 Photo Credit: CTV

All you need to know regarding the housing market in Toronto, Canada and abroad.
This week in Toronto: The rental market is booming, unsold condos hit 21-year high and a real estate warrior calls it quits.
Elsewhere: Unsold condos isn't just a Toronto thing, America's "fixer-up" housing market means good things for retailers like Home Depot and calls for a revolution from Europe's left.

Toronto
Toronto's rental market reborn as housing prices surge out of reach for many (Financial Post)
The dreary six-story apartment block in Toronto's north end was nicknamed "Divorcee Towers" after the newly single who lodged at its short-stay units. Then Timbercreek Asset Management Inc. moved in.
Unsold condos pile up in Toronto, hit 21-year high (Global)
The BMO economist chalked last month's record completions up to "construction delays" that had builders playing "catch up" to finish units that were sold in 2011 – a record year for sales, Guatieri noted.
'NO MORE MONEY!': A real estate warrior calls it quits (The Globe and Mail)
Mr. Fleming, an agent with Bosley Real Estate Ltd., says his clients had set a limit they would not surpass and they stuck to it. Still, they found the process draining. One reason they called a halt, he says, is that even if they had ultimately prevailed, the buying process would have tainted their feelings about the house.
McMansion Wars: inside the nasty neighbour-versus-neighbour feuds of Forest Hill (Toronto Life)
Carmela and her husband, perhaps sensing the growing opposition, began canvassing the neighbours, knocking on doors armed with pastries or challah and an apology for not having explained their plans sooner. Boris, a gregarious Russian with a head of snow white hair, was often out on the street chatting with neighbours. But the charm offensive was short-lived.
Canada
In many Canadian cities, unsold condos are stacking up (The Globe)
Winnipeg, Montreal and Moncton are grappling with a surplus of unsold condo units driven by a surge in new construction and a dwindling supply of first-time buyers in the wake of Ottawa's decision in June, 2012, to limit mortgage insurance to amortization periods of 25 years or less from 30 years.
Why low rates may not be enough to save the housing market (Macleans)
At the moment, low interest rates induce people to borrow. Cheap carrying costs encourage people to load up on debt, whether to take out a mortgage or buy a new car. With regards to the housing market, many analysts cite low rates as a factor that will continue to support prices despite obvious overvaluation. So long as rates are low, the argument goes, demand for housing will remain strong.
Metro Vancouver real estate bidding wars spreading to suburbs (CBC)
Campbell said its a complete turn around compared to a year ago, when there were more than twice as many listings, but fewer sales. "I haven't seen anything like this in North Vancouver," said Campbell.
USA
America's Fixer-Upper Housing Market (Wall Street Journal)
The strength in home improvement sales amid continued weakness in home sales represents a significant break in the trend that existed up until a few years ago, when the two were more closely related.
America's National Housing Policy in 2015: Destination Unknown (Huffington Post)
America's national housing policy seems, in a word, adrift: rudderless, following the whims of the prevailing political winds of the day, the ebb and flow of the ocean's tides, wherever they might take us.
New York Rents Outpaced Inflation Over 3 Years, Census Data Say (New York Times)
While housing became more expensive, the survey found that the median household income for all renters changed minimally, rising by 1.1 percent, to $41,500, from 2010 to 2013. And while rent-stabilized tenants experienced stagnant earnings, tenants in units that were not regulated had their income go up by 7.7 percent.
Living Small In The City: With More Singles, Micro-Housing Gets Big (NPR)
On an 11th-of-an-acre lot next to a cemetery, behind a block of row houses, tiny houses started to go up. And not just one little house in backyard, like you might see in many places. The builders billed this as an urban tiny house community.
International
The new left in Europe needs to be radical – and European (The Guardian)
This could give rise to a democratic union based on solidarity beyond and against the market, reducing or abolishing the debt, and establishing progressive fiscal measures across the eurozone. The central tenets of the welfare state – education, health, pensions and housing – but also innovations such as provision for domestic and care work, and a universal basic income must be evenly developed throughout Europe.
I wasn't sure of American lifestyle or housing conditions, so I did the same as in Japan. There didn't appear to be a huge gap, given that my method is about a way of thinking and a relationship with things. The basic stance is the same, though there are specific differences such as American kids have more toys.
Realosophy Realty Inc. Brokerage is an innovative residential real estate brokerage in Toronto. A leader in real estate analytics and pro-consumer advice, Realosophy helps clients buy or sell a home the right way. Email Realosophy
Share This Article