Realosophy Team in Media Roundup, Toronto Real Estate News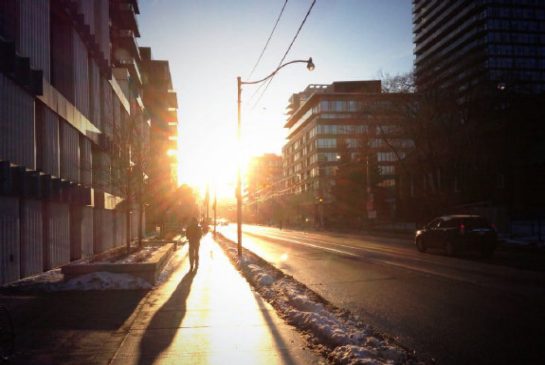 Photo Credit: Toronto Star
All you need to know regarding the housing market in Toronto, Canada and abroad.
This week in Toronto: Condo buyers don't need parking anymore, Build Toronto fails miserably in meeting housing targets and the great divide in this city's housing.
Elsewhere: Great jobs don't guarantee anything in a hot housing market, long commutes in New York for mothers and housing turmoil continues to reign in the United Kingdom.
Toronto
Condo buyers, in 'enormous shift,' saying no thanks to parking (Toronto Star)
Parking spots are falling out of favour with many condo buyers, thanks to the proliferation of car-sharing services and a greater emphasis on transit and walkability by city dwellers.
Build Toronto fails to hit affordable housing targets (Global)
So how does it happen that only 12 out of the 1,250 units were completed? Mayor Rob Ford, whose brother Doug sat on the Built Toronto board as his representative, admits there was no commitment to follow through on the MOU and chalks it up to the changing of the guard at city hall in 2011.
The great divide in Toronto housing (The Star)
But who exactly is shut out? In the midst of all the fear-mongering, we hear nothing of the 90,000 families waiting for affordable housing, the single-parent households that struggle to find a decent place to live, or the many residents who endure miserable living conditions under landlords absolved of all responsibility.
That $1 million Toronto home just got even pricier (Financial Post)
The average detached home sale price which crossed $1-million on a monthly basis for the first time in February, gained another 21% over the first two weeks of March as we head into the busy spring buying season.
Canada
Great jobs, cash in hand, but no chance in hot housing market (The Globe)
The couple, who immigrated to Vancouver from Colorado a decade ago, are educated and employed in jobs with promising futures. She's a research scientist with a PhD; he's an energy efficiency manager and holds a masters in engineering. They have a child, they cycle to work, and with three years of savings and the support of family, they've scraped together a decent down payment. It has also helped that family support came in U.S. dollars.
Canada's rental unit landscape witnessing a resurgence (The Globe)
There were nearly 24,000 rental units under construction across Canada in the second half of last year, up 52 per cent from a year earlier, according to commercial real estate brokerage CBRE Group Inc.
Spring real estate market heats up in Toronto, Vancouver: realtors (CTV)
Rock-bottom interest rates, a scarcity of supply and growing demand from millennials and wealthy immigrants have fuelled a strong start to the spring real estate season in Toronto and Vancouver.
Fierce competition among banks and home buyers is driving mortgage rates down and home prices up, signalling the start of a spring housing market that many observers expect will be particularly heated this year.
USA
NYC's Long Commutes May Be Forcing Mothers Out of the Workforce (CityLab)
What does this have to do with commutes? Research suggests that mothers of young children are particularly sensitive to lengthy trips to and from work.
When New York Kids Help Find the Family Home (New York Times)
Perhaps it's because they're so utterly at home on the Internet. Perhaps it's because they're lured by online images of condo amenities like an indoor pool or a children's playroom or because they're fans of "Million Dollar Listing New York" on Bravo. Or maybe it's because it's become business as usual for children in certain precincts of Manhattan to participate in family decisions.
"The Jinx" Subject Robert Durst, Scion Of NYC Real Estate Royalty, Could Face Death Penalty (Forbes)
Douglas Durst has publicly admitted to fearing his older brother and feeling that his own life was at times threatened. Robert Durst has long been suspected as the killer in the 1982 disappearance of his beautiful first wife, medical student Kathleen Durst.
International
Renting your way to poverty: welcome to the future of housing (The Telegraph)
This is what chaos and instability looks like. This is precarity in housing. For a majority of young adults they face the equivalent of zero hours contract at work – the 2 months notice to leave a property should you landlord wish you out. Just eight weeks to find a new home. Welcome to the future.
Britain's obsession with ownership has turned housing into a pyramid scheme (The Guardian)
But what politician has the nerve to tell millions of homeowners that it isn't just rural voters who ought to take one for the team; that the price of the biggest asset you will ever own ideally needs to fall; or that your nifty buy-to-let sideline deprives others of even one home to call their own?
Realosophy Realty Inc. Brokerage is an innovative residential real estate brokerage in Toronto. A leader in real estate analytics and pro-consumer advice, Realosophy helps clients buy or sell a home the right way. Email Realosophy
Share This Article